If you're looking for the best android smartwatch 2020, you're in the right place. The perfect watch to wear on your wrist is the one that looks elegant and has effective features. Additionally, an Android smartwatch will integrate seamlessly with your Android phone, making it easy for you to use both of them together.
Fortunately, you have a ton of options when choosing Android smartwatches, as there's a huge selection of them available with great features. Even better, all of them are stylish and work well with your personal Android phone.
In this guide, we have ranked ten of the best android smartwatches in this definitive list. Our criteria for choosing the best watch revolves around the number of features, basic notification functionality, fitness features – such as step counting and tracking walks, runs – and overall style.
Check Out: Best Black Friday Tech Deals 2020
Moreover, you'll also find best android smartwatches in this review that have a heart rate sensor, support mobile payments, and offer NFC. At the end of the day, it's totally up to you if you want a regular wristwatch or something that comes with great functionality and stunning features.

What is the Best Smartwatch for Android?
When you're looking for the best smartwatch for android phoneF, there are a few things to consider to get the best product for your money.
Size
First and foremost, you must consider the size of the watch. Are you looking for a smaller model or do you want something with a bigger display?
Depending on your personal preference and the purpose you're using the watch for, you can choose the right size for your wrists.
Design
Android smartwatches are basically made following two designs: sporty and classic. However, the options are not limited to these designs as you can find a variety of watches.
Opt for a watch that matches your personal style and adds a touch of personalization to your arm candy that a regular watch cannot achieve.
For instance, if you like quirky and playful designs, choose a Fitbit watch. The Fitbit watches come in several styles and almost all models have interchangeable straps.
OS
As you can see from our list, the Wear OS platform is one of the most common ones on smartwatches. Are you looking for a watch that runs Tizen or do you prefer a Fitbit OS? Select your watch accordingly.

Features
Everyone uses a smartwatch for different purposes. While some people use it for fitness, others need it to facilitate their daily work life.
If you're looking for a fitness watch, go for one that has features such as heart rate monitor and steps tracking. Likewise, if you need a watch for daily work, you should select one with NFC, Bluetooth, and Google Pay functionality.
Like the best Android phones, the best Android watches also don't fall behind in terms of app support. You don't need an iPhone individual review to figure that out. Thus, you won't have trouble finding a watch to meet your needs.
Check Out: Best Black Friday Tech Deals 2020
Let's recommend you watches that we have tested for quality and design.
1. Samsung Galaxy Watch 3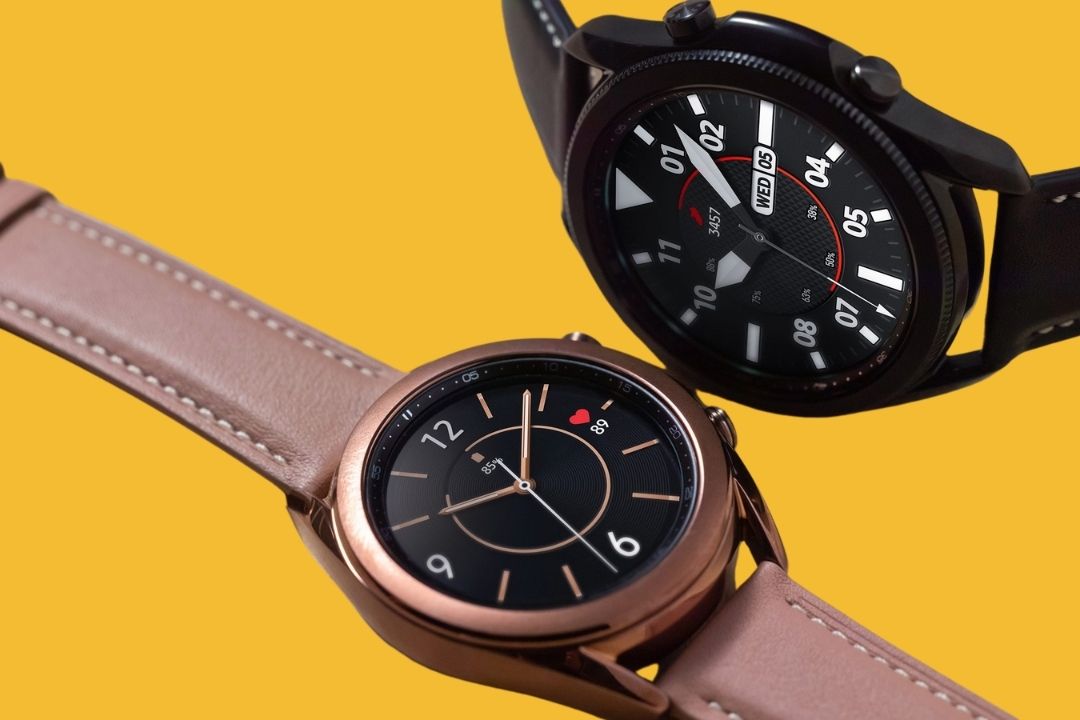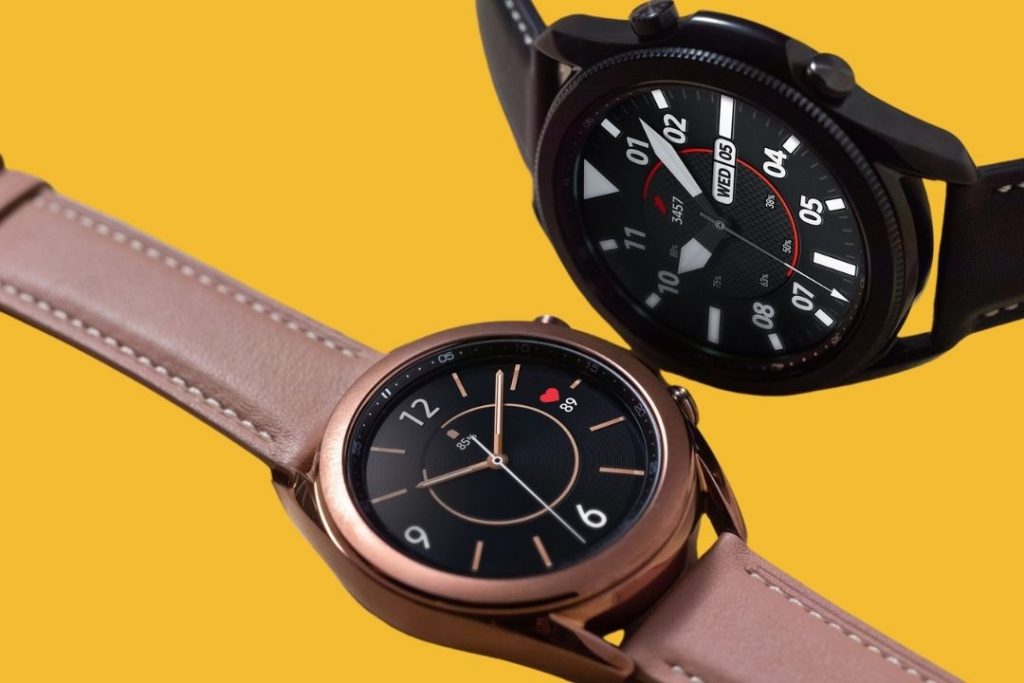 The Samsung Galaxy Watch 3 runs Tizen OS and has display specifications of 1.2″ or 1.3″ 360 x 360 Super AMOLED, supported by a dual-core 1.15 GHz processor. With onboard storage of 4GB and a battery duration of 4 days on 46mm, and less on 42mm, the watch is pretty suitable for people who need it for work purposes.
The android smartwatch is available in two band sizes: 22mm or 20mm, and you can choose the one that fits your wrists best. Featuring a wireless charging method plus an IP rating of 50m, the watch is suitable for people who're always on the go.
As for connectivity, the Wi-Fi functionality allows you to connect to the web whenever you want. You can use this watch for everyday wear in the company of your corporate friends as it has a premium design and top-end specs that will make you the envy of others. Plus, it has fitness tracking apps and sports features that make it a wise option for sporty people.
Overall, the watch has an impressive battery life and useful rotating bezel with Tizen software that makes it compatible with Android devices. Our favorite feature has to be the Bixby connect, which comes in handy when you need digital assistance.
2. Samsung Galaxy Watch Active 2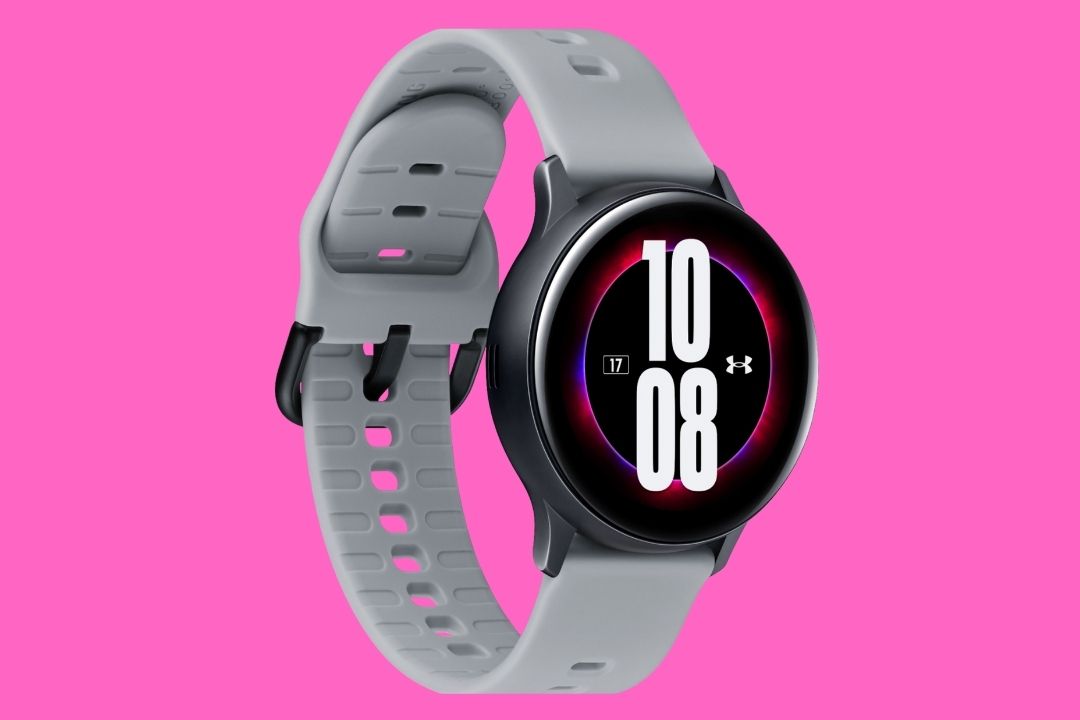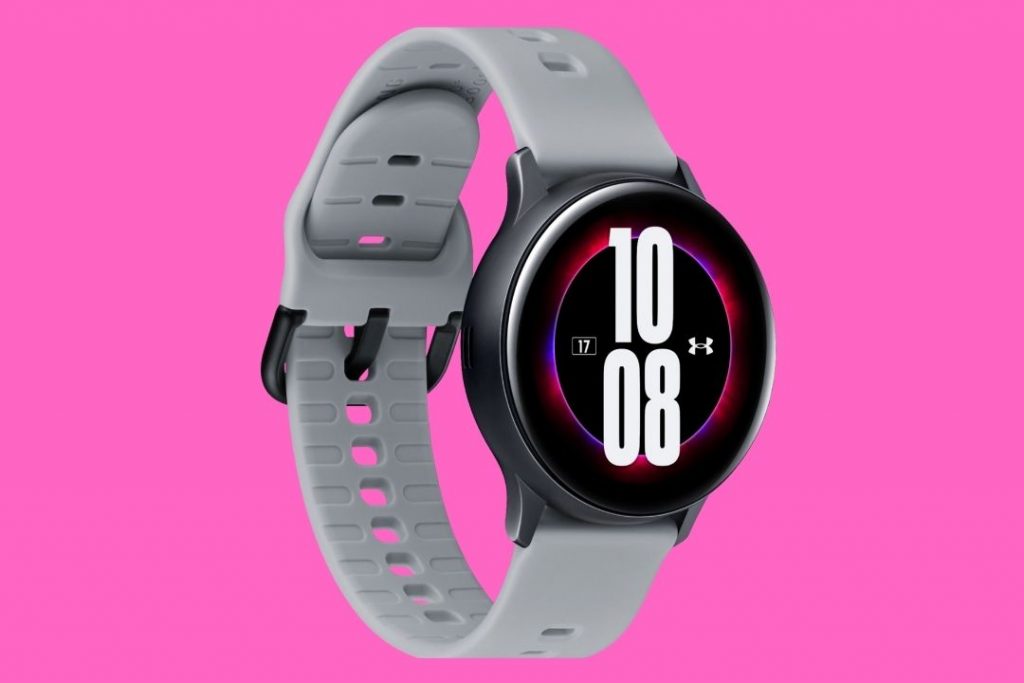 Using Tizen OS, the Samsung Galaxy Watch Active 2 has Android and iOS compatibility plus a 1.2″ or 1.4″ 360 x 360 Super AMOLED display. Furthermore, the Dual-core 1.15GHz processor offers great performance for people who need a watch for everyday wear.
An updated design for the original Watch Active, the Active 2 is a newer model with 4GB of onboard storage and a battery duration of around 2 days. However, there are limited band sizes as you can only find the watch in 20mm band.
The 'Active' branding suggests that the watch is ideal for onboard coaching suggestions, fitness tracking, and workouts. You can set reminders for running, cycling, and swimming and set goals for your sporty activities. Plus, make use of Wi-Fi connectivity for accessing the web.
Check Out: Best Black Friday Tech Deals 2020
One of the most notable things about the watch is that you only have to charge it a few times a week as it has a two-day battery life and wireless charging method.
Making it better than your regular Galaxy Watch is the fact that this model is waterproof, does a great job of handling notifications, supports digital touch bezel, and has great battery life. But then again, all these perks come at a price as the watch is more expensive than previous gen models.
3. Fitbit Versa 2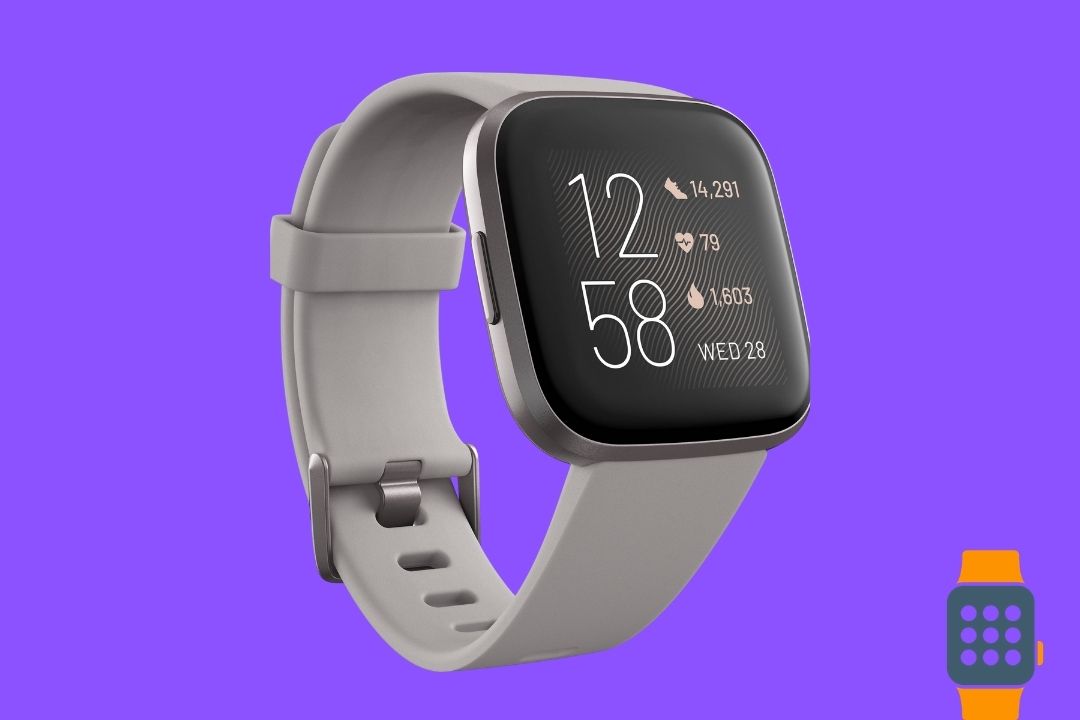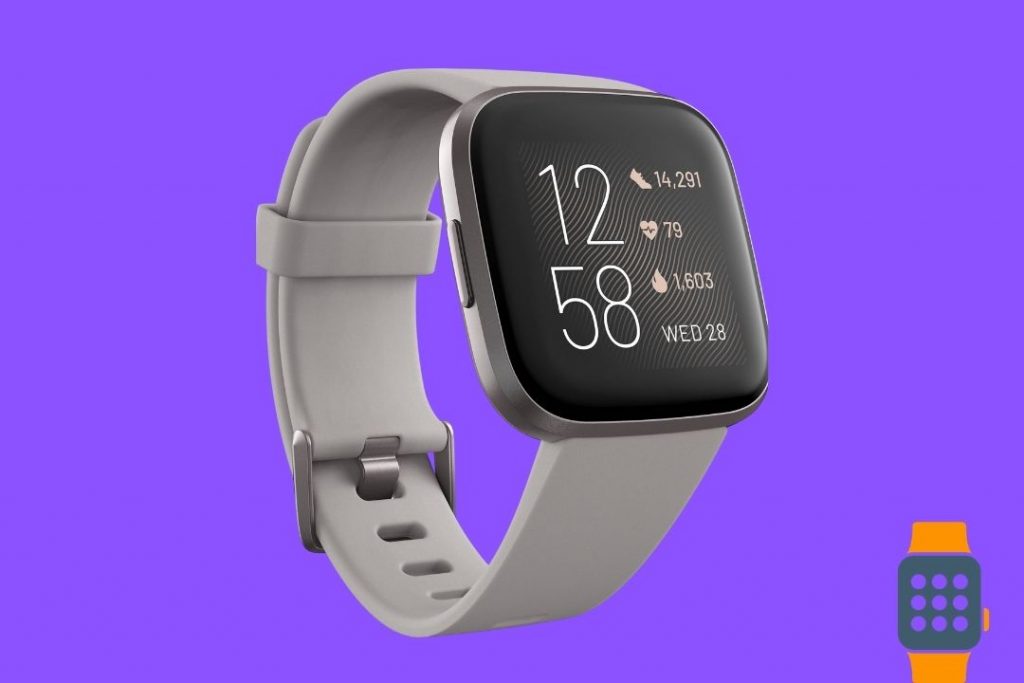 It's unfair to talk about the best Android smartwatches and not mention the Fitbit Versa 2, running on Fitbit OS and dual-core 1.0GHz processor. Boasting a battery duration of 5 days and an onboard storage of 2.5GB, the watch has great specs that are incredible for daily proceedings.
It uses a proprietary charger as the charging method and features the TBC display with 1000 nits of brightness. So, you'll view the screen easily even in bright light. As for the convenience of use, the 50M water resistant IP rating and Wi-Fi connectivity take care of that.

Before Google took over the company, Fitbit had already made three smartwatches, including this one. What makes it stand out from other watches is the extensive range of color and strap options with day-to-day health features.
We can't sing long songs in praise of the watch as it has limited apps, no messaging option, and a slightly childish design. Plus, it lacks GPS.
However, its core fitness tracking makes this watch a winner. Moreover, Amazon's Alexa voice assistant makes the watch more convenient for people who need digital assistance.
4. Fossil Sport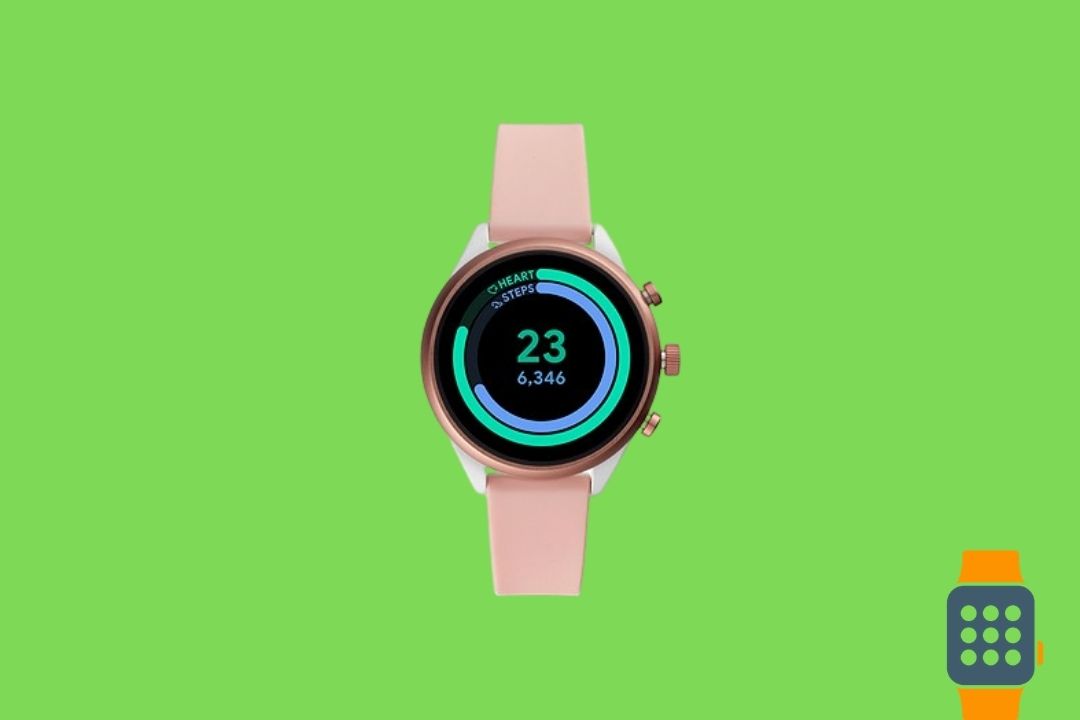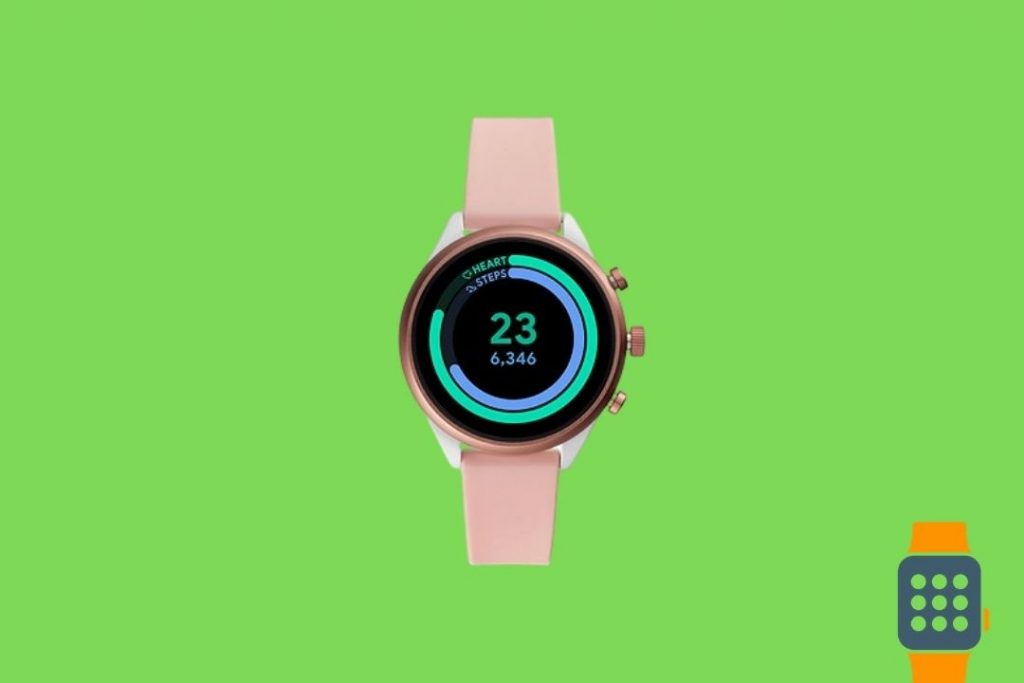 If you're a sports person, you'll like the Wear OS-supported Fossil watch with a 1.2-inch 390 x 390 AMOLED display and quad-core 1.2GHz processor. Moreover, the watch has a duration of two days and a proprietary charging method with an onboard storage of 4GB. As for the band sizes, the watch is available in 22mm straps.
More importantly, the IP68 IP rating makes the watch suitable for sport-related tasks. Being the first watch on our list with the Wear OS software, the Fossil Sport is lightweight enough to be worn during exercise and has Wi-Fi connectivity.
Check Out: Best Black Friday Tech Deals 2020
It's quite evident that the manufacturers were going for a sporty focus as the watch comes with an accurate heart rate monitor and a slicker design than many. Despite being sporty, the watch feels premium and is one of the most powerful Wear OS watches, boasting the latest Qualcomm Snapdragon Wear 3100 chipset inside.
5. TicWatch E2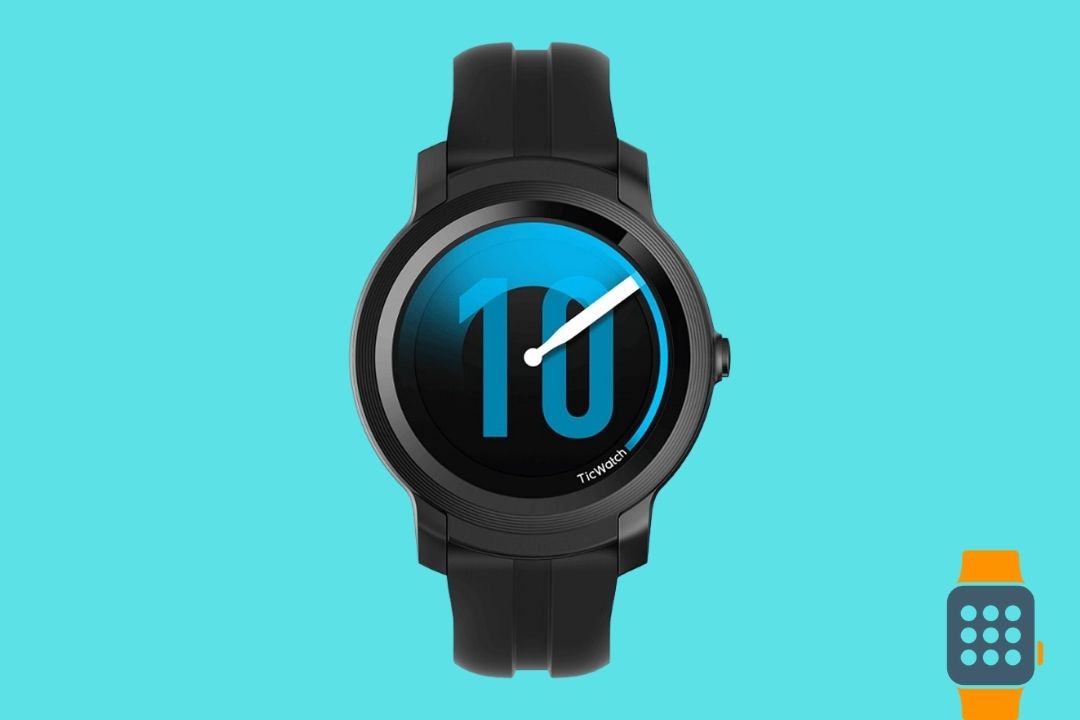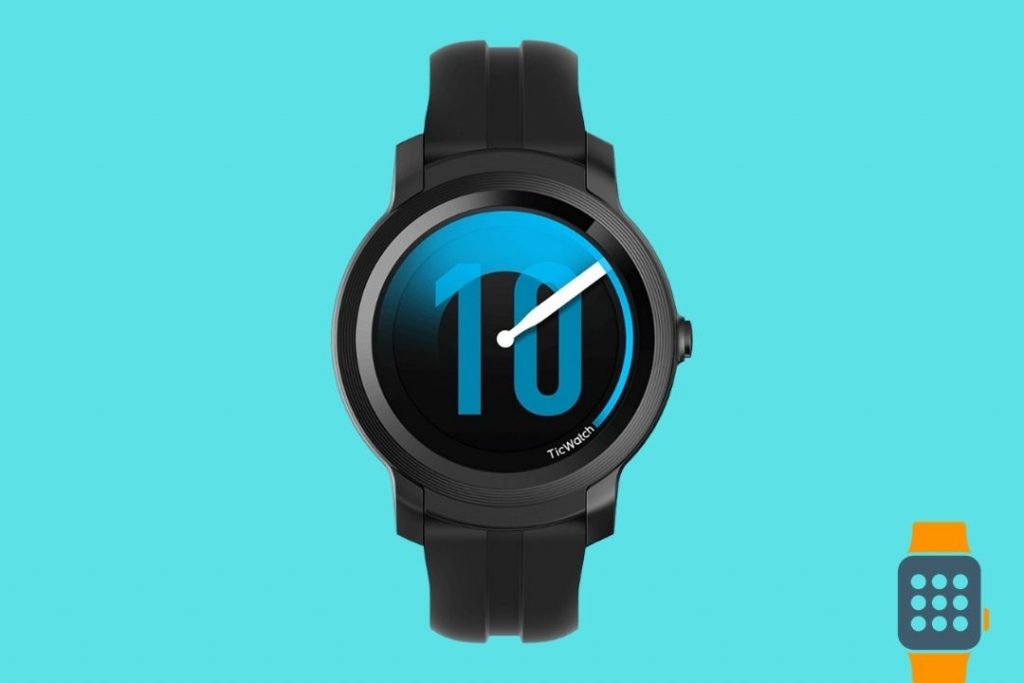 Sporting a 1.39″ 400 x 400 OLED display and a Snapdragon Wear 2100 processor, the TicWatch E2 is a Wear OS watch you've probably never heard of. It has an onboard storage of 4GB and a battery duration of 48h – with magnetic connecting pin charging method – making it suitable for everyday use.
It's one of the cheapest devices with fantastic features that you'll find in the market. The watch's Chinese manufacturer Mobvoi has made a huge improvement in this update of the first-gen watch, but it still falls behind mainstream brands such as Samsung.
Apart from the lack of Google Play, the watch has plenty of similar features to the watches mentioned above, including an IP67 IP rating and Wi-Fi connectivity.
6. TicWatch Pro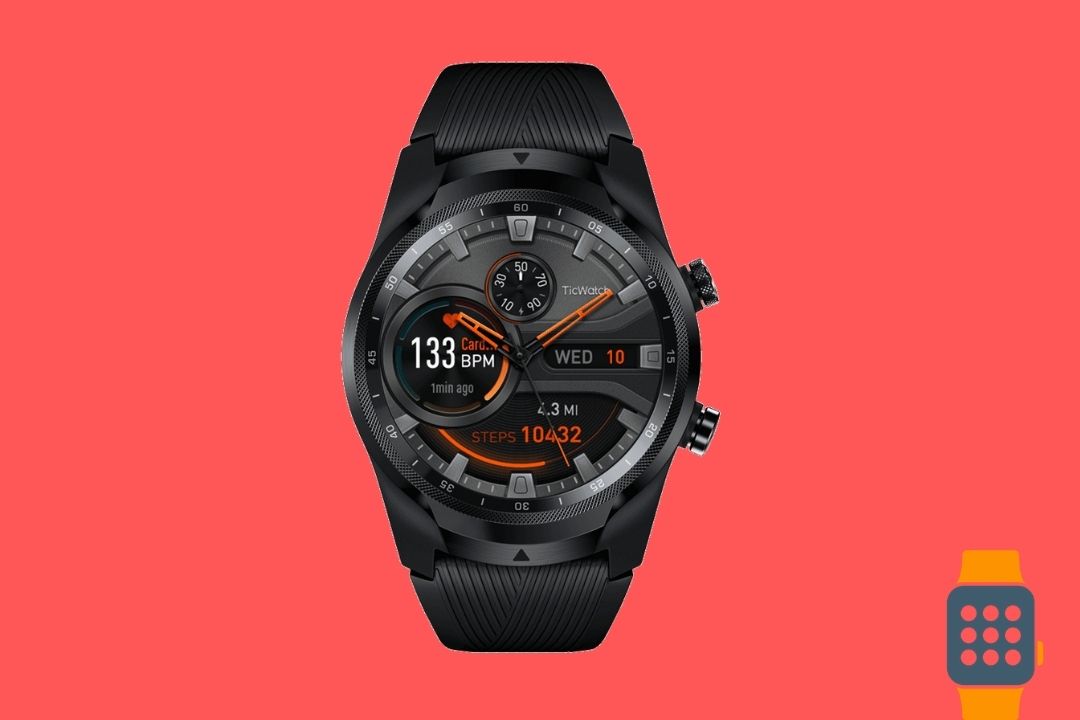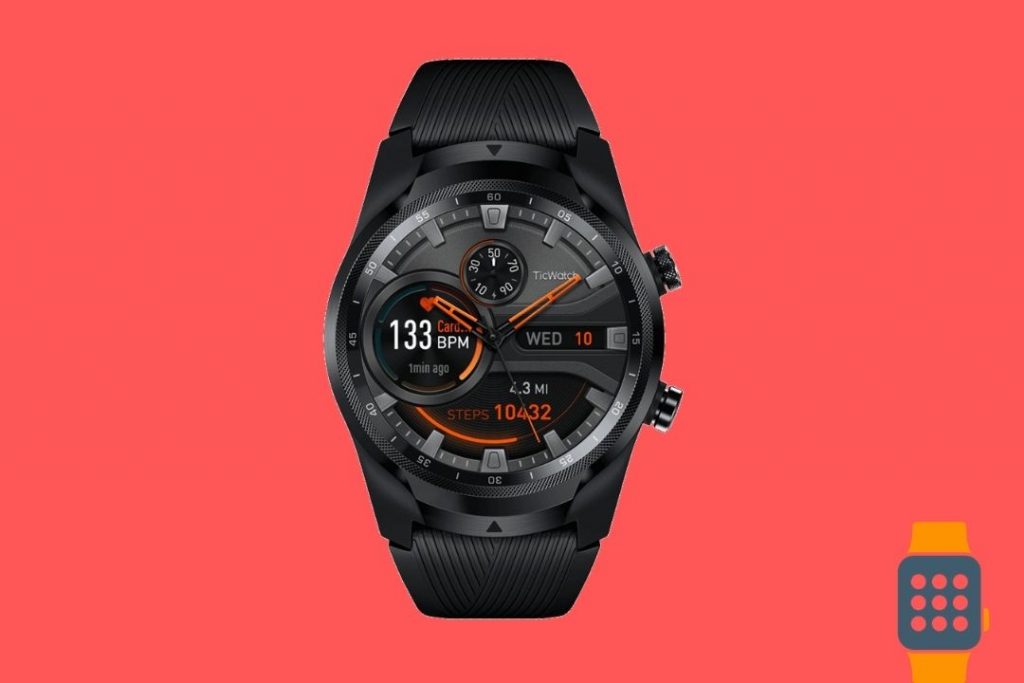 Being one of the powerful devices from the company, the TicWatch Pro works on Wear OS and has a 1.4″ 400 x 400 OLED display with a paired LCD screen. Thanks to the Qualcomm Snapdragon Wear 2100 processor and onboard storage of 4GB, the watch has all the essential features you need.
As for connectivity, it has Wi-Fi and Bluetooth 4.1, so you can always stay connected to your Android smartphone. Although the watch isn't as cheap as some other options in this list, it has two displays and a battery during up to 48h with 5 extra days on Essential Mode. Thus, we won't mind paying a little extra for these specs.
Check Out: Best Black Friday Tech Deals 2020
One of the two displays is a see-through version, which lets you run the watch on low-battery mode and use all the features on a low charge. The magnetic connecting pin charging method allows you to fill the watch's juice conveniently.
Although the watch isn't made for everyone's taste, it's the IP rating of IP68 and premium design makes it a good choice for people who're not bothered to spend a few extra bucks.
7. Fitbit Ionic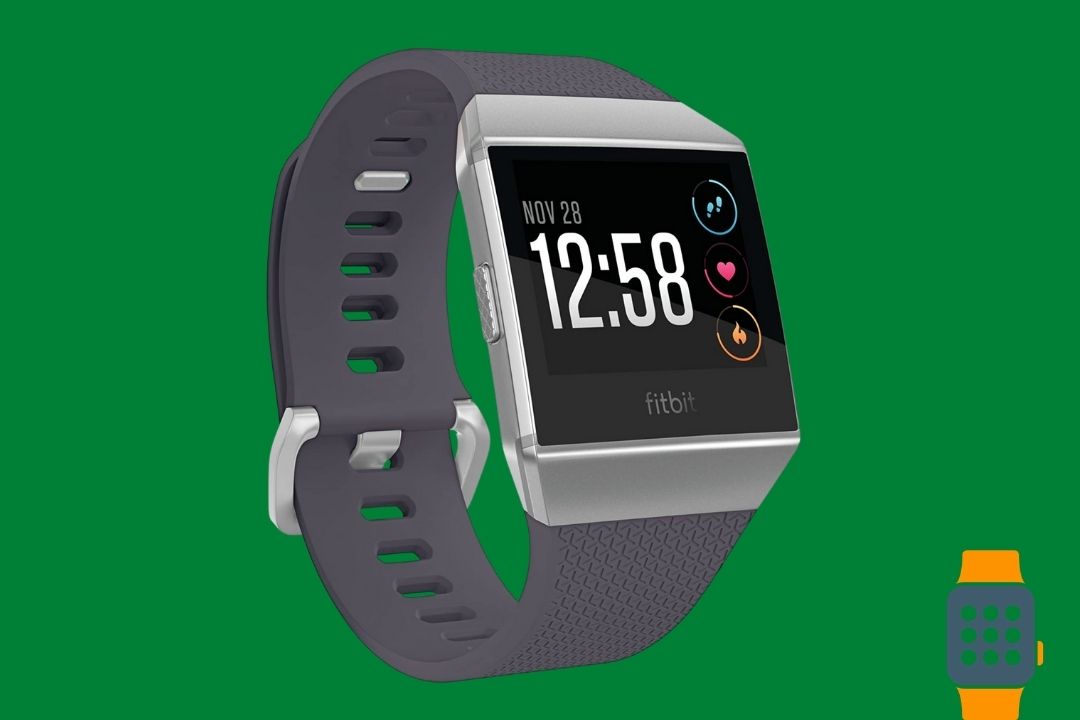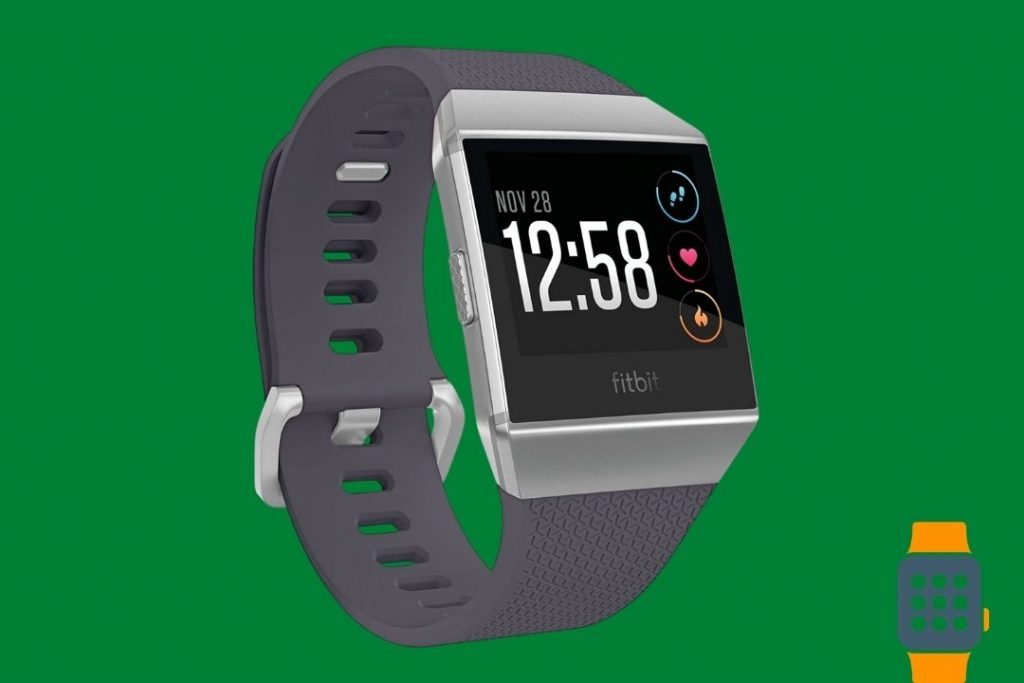 Featuring the Fitbit OS and TBC display with 1000 nits, the Fitbit Ionic is an incredible option if you're looking for a watch with different colors and straps. It's Dual-core 1.0GHz processor is powerful enough for everyday activities. Plus, the watch has large band sizes for bigger wrists.
Moreover, the 2.5GB onboard storage and 50M water resistant IP rating allow the watch to serve as a smart friend that takes care of your schedules and lets you connect to the web, thanks to Wi-Fi connectivity.
Since it has a proprietary charger charging method, you can take the watch on your travels. Our favorite feature has to be the 2.3 days battery duration, which allows you to use the watch for days on end without recharging.
8. Misfit Vapor 2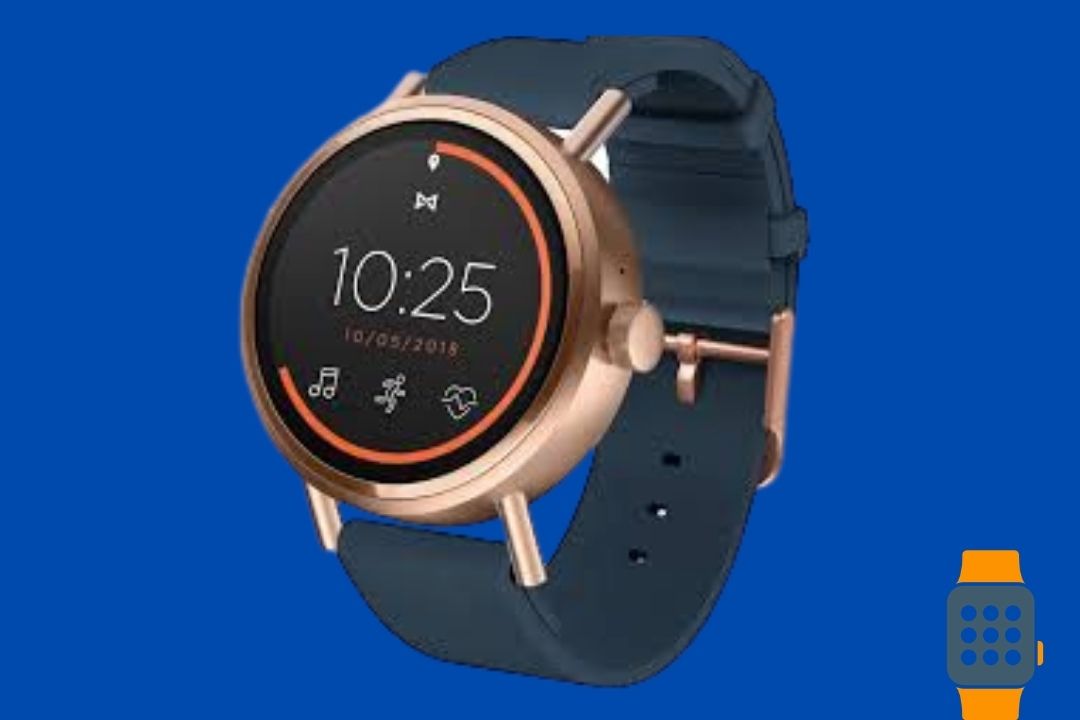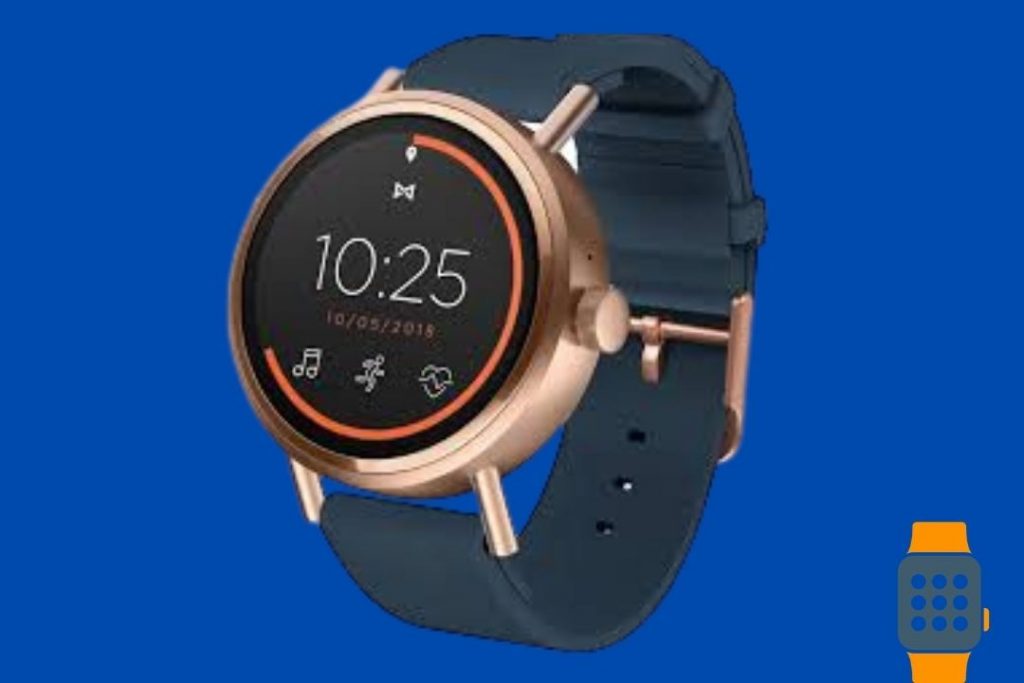 Running on the Wear OS platform, the Misfit Vapor 2 has an 1.2-inch or 1.4-inch display, 360 x 360 AMOLED display and a dual-core 1.0 GHz processor for satisfactory performance. The watch does everything that it is supposed to do without having too many extra features as the expensive watches do.
The 200mm straps and band sizes ensure that this watch fits on a variety of wrist sizes while the 24-hour battery duration makes it suitable for daily use. Like most other watches on this list, this one also supports a proprietary charging method with 4GB onboard storage.
Check Out: Best Black Friday Tech Deals 2020
If you're looking for an effective watch with Wi-Fi connectivity at an affordable price, this could be a good option.
As for the performance, the watch has gotten an upgrade to the older Snapdragon 2100 chipset which was much slower than the Vapor 2. Overall, the watch handles everything from your NFC to contactless payments. However, the IP Rating is N/A.
9. Honor Magic Watch 2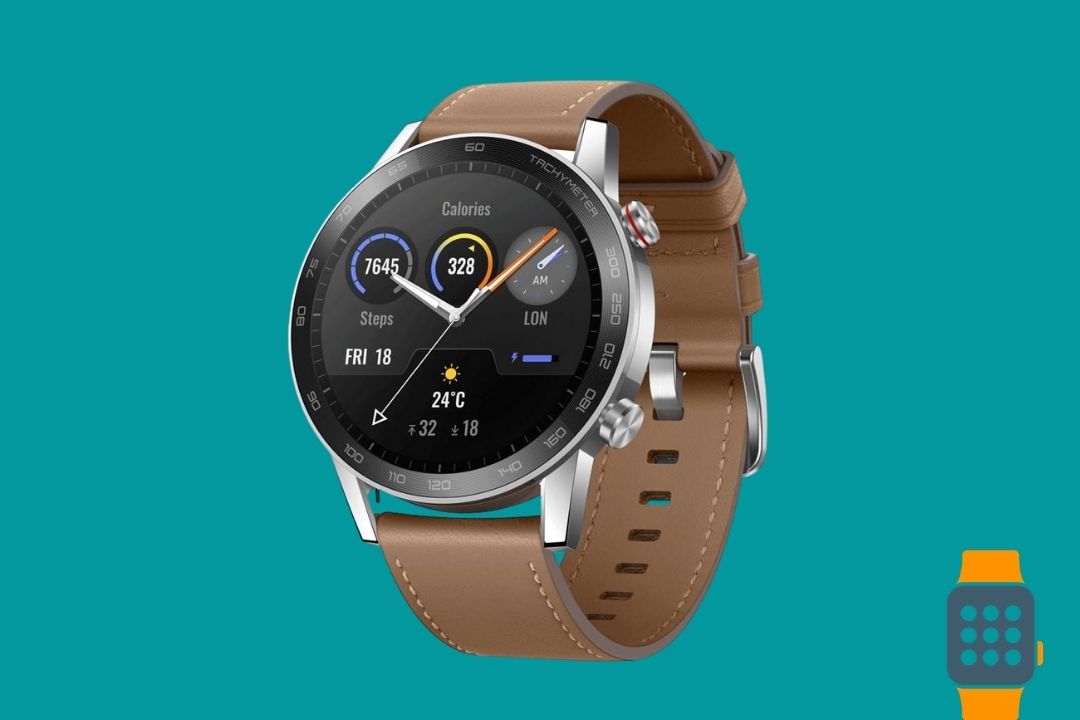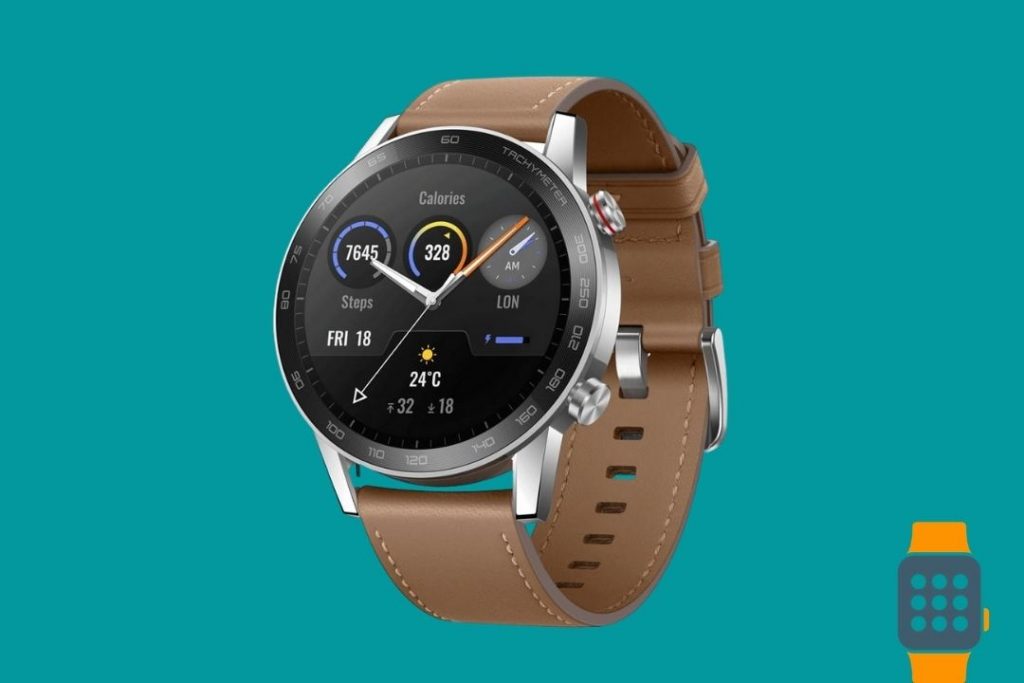 The Honor Magic Watch 2 runs on LiteOS and is compatible with Android and iOS devices. It has an 1.2-inch / 1.39-inch 454 x 454 AMOLED display, which is pretty standard for a watch in this price range.
Plus, it has a 4GB onboard storage and battery duration of up to 7 days, which has to be the most exciting feature. If you travel a lot and need a watch that you can take along with yourself, this is the one.
Along with sporting a blocky look and a sleek design, the watch has a better battery life than other options in this list.
Another highlighting feature of this best android smartwatch for women is the Wi-Fi, NFC, and Bluetooth connectivity. So, you can connect to your Android phone and make Google play payments easily.
10. Skagen Falser 3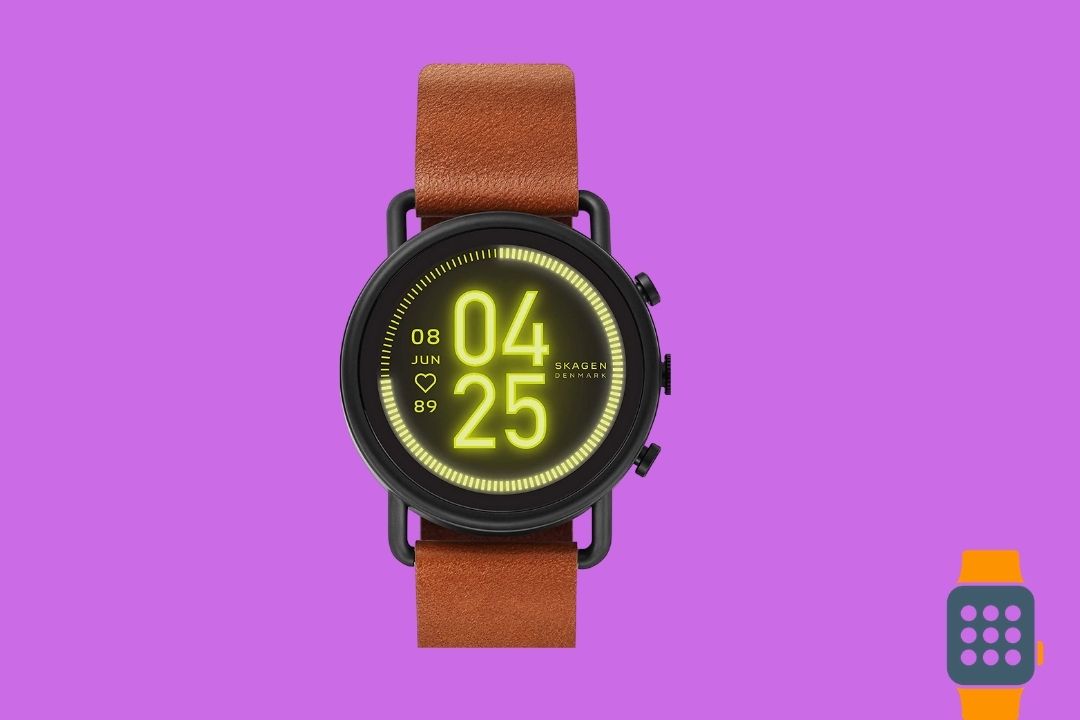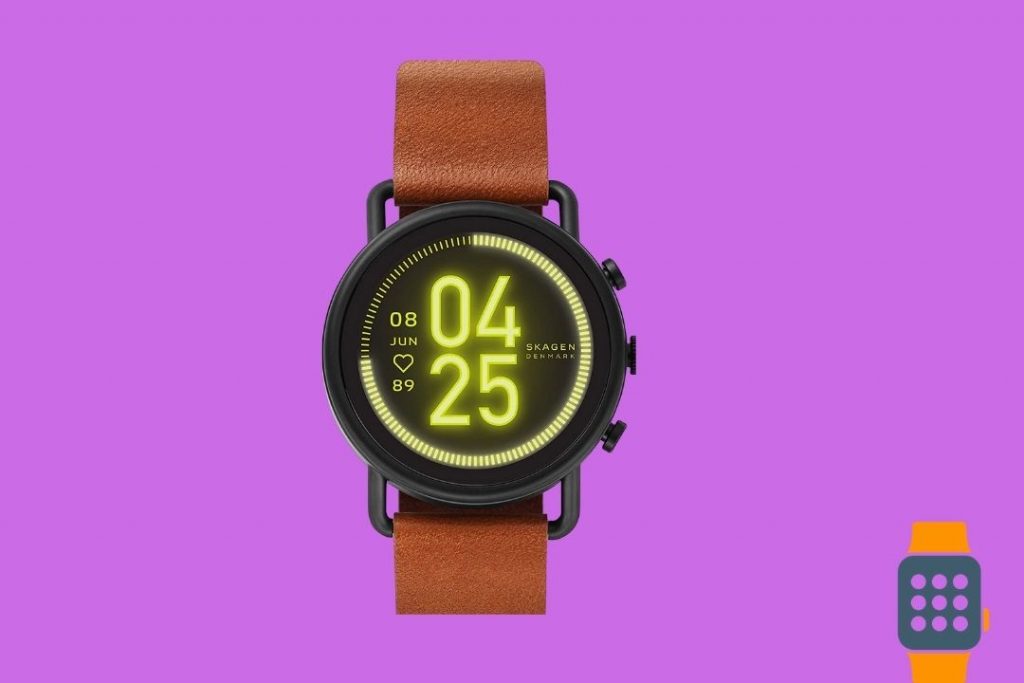 The Skagen Falser 3 is one of the best choices if you're buying a watch to flaunt on weddings, a masquerade, workplace, or the sports court. Being one of the top choice Android watches for most people, the Skagen Falser 3 can give the Samsung Galaxy Watch a run for its money.
It has a 42mm / 1.3″, 328×328 AMOLED display and a battery life of up to two days.Thus, if you're going on a trip, you can charge the watch once and be sorted. For fitness, it has sleep tracking, heart rate monitor, and automatic workout.
Check Out: Best Black Friday Tech Deals 2020
Also, it has a built-in speaker that allows you to take calls no matter wherever you are. The Google Pay support allows you to pay for anything you want using your watch.
However, we put this watch among our best smartwatches picks because it has a classic design that is hard to find elsewhere.
Final Verdict
Judging these ten watches on the basis of their features, design, and appearance, we have to admit that android smartwatches are going to be the big thing of tomorrow. Along with integrating with your Android phones, these watches are also great for fitness freaks and people who generally love tech and innovation.
In this guide, we discussed ten of the best Android smartwatches 2020 to help you purchase the one that meets all your needs. Hopefully, you would have found the watch of your choice by now.
Let us know which best android fitness smartwatch you selected and why it stood out.