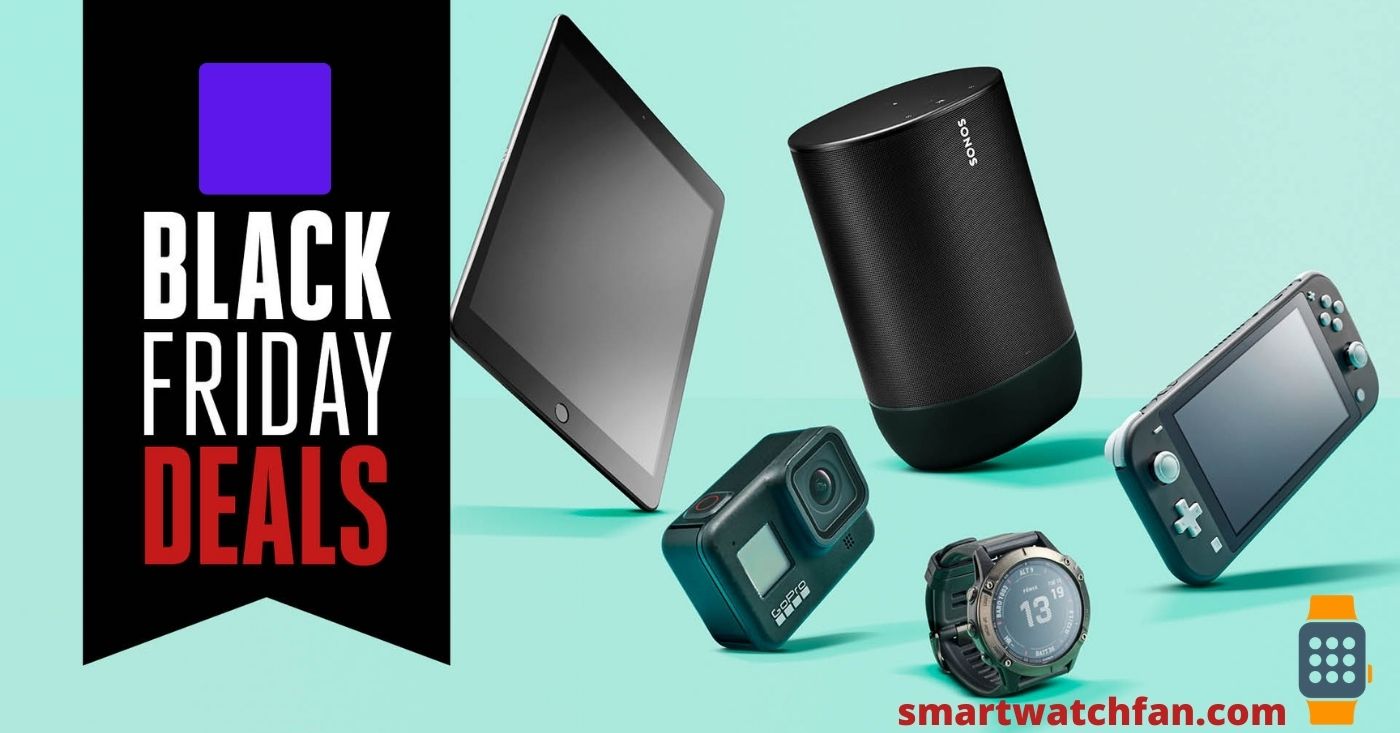 Black Friday Deals: Quick Links
Best Black Friday TV Deals:
Best Black Friday Laptop Deals:
Best Black Friday Tablet Deals:
Best Black Friday Gaming Deals:
Best Black Friday Headphones Deals:
Best Black Friday Smart Home Deals:
Black Friday Wearable Deals:
Black Friday Appliance Deals:
Black Friday Streaming Deals:
Black Friday Fitness Deals:
Black Friday is that special time of year where families and friends all gather together to buy a ton of discounted items at massive savings. I'm going to be going over some of the best black Friday deals out there finding the best deals on popular items like phones, cameras, laptops, TVs, gaming consoles, and more.
So be sure to read until the end, so you don't miss anything. I'll be updating the links with new Black Friday deals or any better Black Friday Tech deals. First of all, Black Friday starts on November 27th this year, but a lot of best Black Friday tech deals start well before then and continue on all the way till Black Friday.
Some even go past Black Friday into Cyber Monday, and some are only active on the actual day. So be sure to check if these deals I mentioned are active, are sold out because of this information updates by the minute this year has some amazing Black Friday deals that I know I'll be looking to take advantage of.
Starting off with the big item. I hate being the bearer of bad news, but I won't be expecting almost any deals on the new PS5 or the new Xbox series X. It's going to be a struggle just to find some in stock. You can expect sales on pretty much every game and everything XBOX won in PS4.
However, although nothing is listed today, I would expect to see small savings of $10 to $20 off brand new releases, such as call of duty, cold war and Spiderman miles Morales on Black Friday itself. Keep an eye out for flash sales, specifically on Amazon.
Let's move onto some great Black Friday deals.
NOTE: Links to all the products mentioned are provided above
If you're looking for a new smartphone, this would be a great time. You can expect to see deals on pretty much. Every phone on the market is offering some amazing deals on Samsung phones. You can save up to $750 on the S 20 lineup of phones, including the S 20 5g. And the note 25 G. If you're looking towards another Android option, you can save $200 off the Google Pixel 5, which is a great value option at under $500.
If you're interested in an iPhone (by the way stock is very limited), you can save up to $800. Keep in mind. You very likely won't get that full sale value, but considering the iPhone just released less than a month ago, any sales great to see the iPhone se is only $200. It's an older phone that doesn't have all the features of the modern, but very affordable option for someone looking for a second phone or on a very tight budget.
Speaking of Apple products, there are some great deals on some very popular items from Apple, including saving $55 off the Apple AirPods pro coming in at under $200. Still widely considered the best earbuds on the market. It's a great value at that price. If you're looking towards a new smartwatch, there's a deal on the already affordable Apple watch se coming in at just under $260.
Lastly, there's a small sale on the new line of iPads, where you can expect to save anywhere from $30 to $50, depending on the model you select. If you're looking towards a new TV, look no further than Amazon, which have some insane sales, I would recommend just scrolling through the ads on these, because there are honestly too many to mention, but a few that jump out is a thousand dollars office.
Sony 65 inch OLED coming in at $1,800. Absolutely a top of the line television with a great sale. If you're looking for something a bit bigger, but more affordable, you might want to look at the LG Nanoscale 75 inch UHD coming in at under a thousand dollars with a savings of $500. Now, if you want to go very affordable Black Friday deals, you'll likely want to take a look at the 65 inch TV from High Sense, which is 50% off coming in at only $250 and amazing price for a 65 inch TV.
The picture quality isn't going to blow you away, but if you want something big, that's very affordable. This is going to be hard to beat. And lastly, if you want something smaller, the Toshiba 50 inch or TCL 40 inch priced at $260 and $160 respectively offer pretty great value for someone on a tight budget who doesn't have the space or want a 65 inch TV.
If you want something more affordable than a TV, you can look towards a mini projector. Specifically the MSC A 100. I picked this up early in the year and have had a great experience with it. I use it whenever I have friends over or want a better movie night. Currently, it's on sale for under $90. So if you want something to upgrade your Netflix nights, it might be a great option for you or a great gift option.
If you're interested in some smart home items, Black Friday is always the best time of year. This year is no different. You can have the brand new Amazon echo dot fourth generation priced at under $30 with a savings of $22. There are also very similar deals on echo show, fire, TV sticks, ring, video doorbell, and the rest of the Alexa family.
Considering these are Amazon products. You can pretty much guarantee that Amazon will be matching or beating these same deals offered at Kohl's and best buy. If you're more into the Google side, the Google Nest Hub is nearly 50% off and the Nest Hub Max at $50 off. If you're looking towards a laptop, Dell is offering anywhere from a $100 to $400 off their best-selling highest rated laptop.
The Dell XPS 13, 15, and 17. This is easily one of, if not the best overall laptop on the market that we've reviewed multiple times on the Smart Watch Fan. So it's great to see this on sale. Another amazing option is the HP Spectre X360 2-in-1 on sale for $500 off. Complete with an I7 processor, 4k display, 512 gigabyte SSD, and 16 gigabytes of RAM.
It's an amazing laptop and a great alternative to the Dell XPS 13. If you're looking towards a Macbook, best buy has sales on both the new Mac book, air and Mac book pro, where you can save up to $200 to $250.
If you're looking towards some in-home items, there are some great deals on kitchen appliances. There's an insane deal on the kitchen Pro 5 plus at $300 off its original $500 price tag. I'm becoming more of a coffee person.
So I'm taking advantage of the curate case. Select single serve at $40 off coming in at under $50. There are a ton of great deals on little kitchen supplies and we all eat. So I'm sure you'll find something specifically you would enjoy. There are sales of up to 50% off on robot vacuums and 50% off Dyson vacuums as well.
If you're planning on moving or want to upgrade your place, there are a ton of great Black Friday deals available. Lastly, if you're interested in grabbing just some general tech, there's some great deals available on camera's headphones and much more. The best-selling highly rated Canon EOS M 50 is $100 off coming in at $550.
This is an amazing value. If you're interested in getting started in blogging, the Sony V1 camera made specifically with bloggers in mind is also a $100 off. Target is running deals for nearly 50% off Beats Studio 3, or the really great workout earbuds, the Powerbeats Pro. If you're interested in some over ear or in your headphones, these are some great options.
If you're interested in getting a new tablet, the Samsung galaxy S6, which is our current pick for the best Android tablet on the market is currently on sale for 20% or $130 off coming in at just under $520.