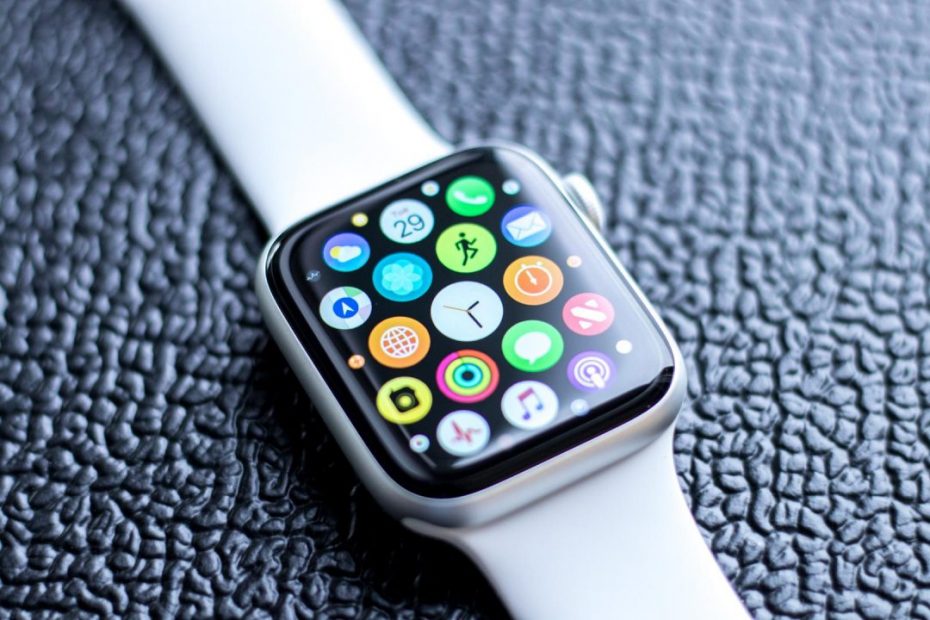 Apple watch series is actually the biggest change in an Apple watch. The generation one was introduced four years ago. Can you believe it? It's already been four years since the Apple watch was introduced back in 2014 I mean using Apple watch series for every single day for almost three full months now.
So I feel like I've explored every bit of it quite well. Well enough to give you guys my full tech review of the Apple watch series 4. So grab some snacks, get some drinks ready, sit back, relax and enjoy my full review of the Apple watch series 4.
Okay. So I'm actually a huge Apple watch fan myself. I've used every single model since the first one came out, and this one is by far the best one in every single way. You see, the original Apple watch was good. I loved it, but the main issue was the speed. It was really, really slow and it took like five full minutes to boot up.
Now that you're going to put it up every day. But even when I was just using it, everything was a pain. The lag was unbearable. And then I got on my Apple watch series 2, I got a space black stainless steel model, and I loved it even more. It was water resistant up to 50 meters. So I started using it for swimming and tracking fitness.
That display was brighter, it was a bit thicker, but battery life was a big improvement from the first model. But it was still slow. The series 2 was a bit faster, but yeah, navigating through dos was still laggy, so I never really used it for anything more than, you know, checking the time or you know, seeing the notifications for my phone.
That was pretty much it. My series 2 got so slow that starting a workout at a gym made me wait for almost a full minute. That's how unresponsive the smartwatch was.
I got a series 3 and used it for a few weeks, but I ended up returning it since, aside from being a bit faster and having a cellular connection, which I never use anyways. It was basically identical to my Apple watch series 2. So this takes us to the Apple watch series 4 and honestly, the first thing that I've noticed right away to my hope and surprise wasn't the speed. The Apple watch series 4 is really, really fast, incredibly fluid.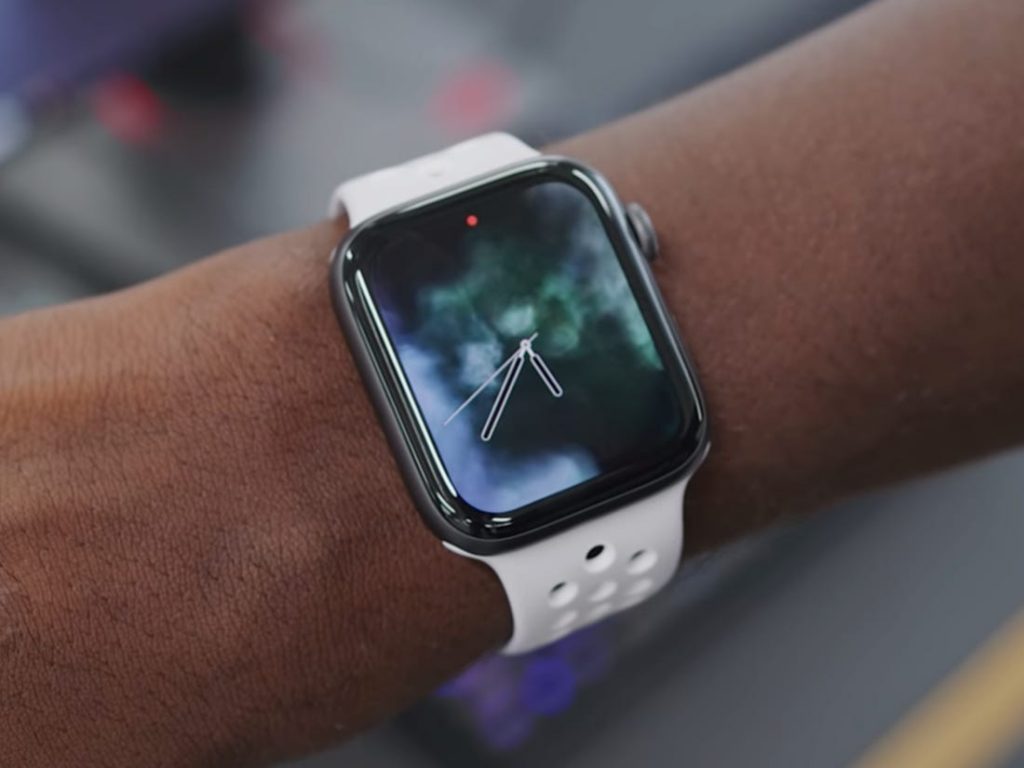 And the responsive when compared to Siri that is completely different device. I mean, to go get how quick I can now switch between watch faces. So there's still a bit of lag here and there. Uh, so it's not perfect, but it's so so much better than before. And for me, the best part about this is that I finally enjoy using Apple watch series 4 more than just for checking the time and viewing the notifications.
Like for example, loading of the mail app, things like one second on the Siri Series 4 versus, I don't know, 10 to 20 seconds or so on other apple watches. All in my previous series 2, so applies to the wider app and pretty much everything you do on this watch everything loads basically as fast as it does on my iPhone. Whereas before it was so slow that I ended up taking my phone out of my pockets since it was actually quicker doing that rather than, you know, waiting for my walk through low things.
Now to speed increase is not just things to be Apple as for processor. Which is actually the first 64 bit processor and an Apple watch. So this is quite a big deal. But also thanks to Bluetooth 5.0 that's included in the Apple series 3 chip, the wireless chip that's included in the apple watch series 4.
So this supports transfer speeds of up to two megabits per second, which yes, it's still really slow and really, you know, Apple will do something like Wi-Fi, but it's actually double of what Bluetooth 4.2 support. And this is what we had in the Apple watch series 3. So if you have an iPhone 8 or newer.
You would be taking full advantage of Bluetooth 5.0 since these iPhones also come with Bluetooth 5.0 and then it improves speed. I've also found myself using Siri a lot on the smartwatch, and what's even better is that all you need to do now is just raise a wrist. There was no need to say, Hey Cindy, I'm not going to say the actual commands, but it can just, you know, raise a wrist.
Then you can start talking lights on, lights off, that kind of stuff. What's the weather and all that. Then Siri now speaks directly to you as well. So this was something that we got with series 4 and it's actually probably the most underrated feature. Now, the second major thing that was new to me into series 4 apple watch was actually cellular.
Since, like I told you, I never ended up keeping my series 3. So yeah, cellular Apple watch series 4 is something completely new to me. And so far my experience with cellular apple watch has been okay. I've used it with just cellular at the gym. And honestly, the whole idea of not taking my phone with me, just my watch and my AirPods was amazing.
I could still reply to text messages and all that, but without the need of my iPhone. The call quality has been significantly improved. Like I've had a few calls from my Apple watch and I've asked the people who I was calling while they actually thought I was speaking from iPhone.
The quality was that good. It's not just the microphones that have been improved. It's also Speakers. They have been significantly improved from the previous generation, so everything is much louder and much clearer than before.
Absolutely love the fact that you can now use it without your iPhone, with a cellular connection. But then at the same time, you know, aside from going to the gym, I really don't see where I would go and only have my apple watch series 4 with me and not my phone because, you know, when I'm traveling somewhere, I would obviously take my phone and for taking photos.
And then fun fact, you cannot even use the Apple watch cellular connectivity in roaming anyways. You can only use cellular connectivity in your country, the country that you've bought it from. Overall, there's no really any point in getting the cellular model aside from just, you know, going to the gym and maybe going on that early morning run.
But yeah, that's, that's pretty much it. Plus, you also need to buy a monthly subscription, so you need to pay a monthly subscription to your carrier if you really want to have solar data on your Apple watch. Also, something that a lot of people don't know is that even on the non-cellular models of the Apple watch series 4, you actually get 16 gigabytes of internal storage.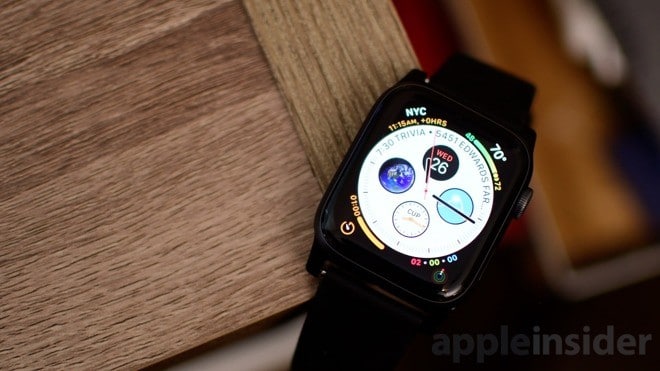 So you can actually store entire playlist from Apple music. It can do this from the Apple watch app on your iPhone, and you can still listen to your music without a need to take your iPhone with you. So you know, you can still take it to the gym with your AirPods and leave your iPhone at home.
Then another big improvement a series 4 has, when it comes to the health features. So, you know, the apple watch heart rate monitor has been improved, so it can measure your heart rate much faster.
And I've actually noticed that it's so much more accurate than before. So for example, sometimes when I was at the gym by three, smartwatch could not measure my heart rate or it wasn't accurate at all. I was showing me like 50 beats per minute when I was running, so yeah, it wasn't accurate. Uh, I haven't had any issues like that with a apple watch series 4, but luckily all the Apple watch series 4 models actually have DCG hardware included.
So, you know, if you bought it in a different region that doesn't have it enabled, it still has that hardware. So it could be enabled in the future through a software update as soon as it's approved by, uh, you know, the medical facilities and the government and the country. And then we also get fall detection on the series 4, or if you have a severe.
Fall and you're not moving for a minute, and it would automatically call the emergency services. Now, this feature has actually been taken as a meme on social media, but honestly, it can actually be a lifesaver. Think of it. If you have, I don't know, give an Apple watch series 4 forward to a grandmother or grandfather, and you know, this could actually be a lifesaver in their cases.
Speaking of lifesaver, not a sponsor, but a battery life is actually really really good on Apple watch series 4. So it I wish on my series 2 I could get, um, I got about two days of usage out of it, but that was mostly a stretch, with a series 4, i can easily get two days of usage, uh, and if I put it to the not disturb mode, I can even get three full days of usage.
And which is just really, really impressive. There's always a catch, so if you're using cellular, the battery life would drain like crazy. Like honestly, I believe I lost about 30% well, I was doing a workout for about an hour. I wasn't even listening to music on cellular. Apple watch series 4 heart rate monitor was obviously turned down during workout as well.
So yeah, lots of stuff that was consuming the battery life. But realistically, if you're, I dunno, out hiking and you're constantly using the Apple watch on area, you have GPS turned on to monitor your tracking. You know, your battery life would drain in about four hours so just keeping that in mind.
Design of Apple Watch Series 4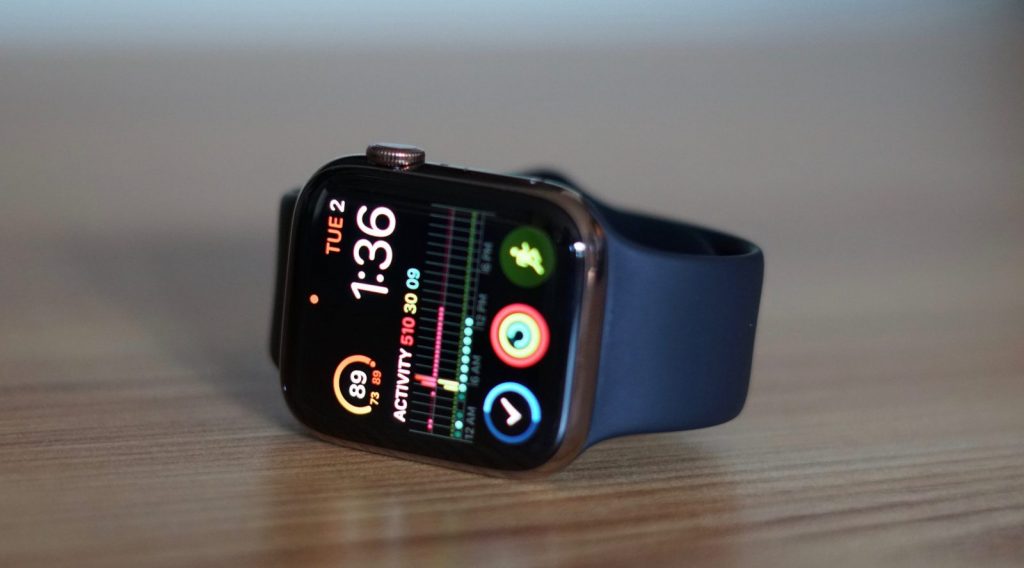 We finally get the brand new design with the Apple watch series 4. Now, unfortunately, it is not a complete redesign, so we still have the same rectangular watch idea, but the outsides corners are much more rounded now and also the display itself instead of being small and square it off, it is actually quite a bit larger.
Corners are now curved now and rounded so basically they actually matched the curvature of the outside corners and it does look really, really nice. And the back has also been redesigned so we don't get a full glass back rather than just the circle would have sensors in the middle. And this is also one of the reasons why cellular Apple watch series 4 has been improved.
Also, the back is now made out of ceramic on the aluminium models for not just all the stainless steel ones so the only difference actually between the stainless steel models and the aluminum models now. Aside from, obviously the case material is the actual display. We have ION-X glass on the aluminium models and a Sapphire display on the stainless steel Apple watch series 4.
It's just the back that's been upgraded on the aluminium models. When it comes to the actual Sapphire display, it's not 100% pure Sapphire, like on, you know, actual watches, but it's actually a mixture of multiple elements, including Sapphire. So yeah, it's a bit softer than the real thing quite a bit.
This means that, yes it will scratch actually. The scratches could happen on yellow phobic coding, which sits above the CFR display. But a Sapphire can still scratch, as I've seen in quite a few apple watch cases.
And then a series 4 is also thinner. Now, it's still not as thin as the original series 1 was, uh, but it's most simply thinner than a series 3 coming in at 10.7 millimetres versus 11.4. I'd have to say this feels much better on my wrist than my series 2 did. It's way more comfortable, thanks to Apple. Mostly the sensor area, which is quite a bit of flatter now than on the previous generation, which was quite bulky and raised. With a larger display, we not only get to see the older watch faces in, you know, a much larger form, but we also get some brand new ones.
The best one by far is this new info graphic face, which can show you up to eight different complications. Like, I don't know, some people really like the more simplistic watch faces, but personally I like to have as much information as possible when I'm raising my, when I look at my wrist. So then info graphic face is a huge update for me.
You also have some brand new complications with a series4 such as the air quality, the UV radiation. So yeah, it's great to have those. And then you also get some updates to the old watch faces. So, for example, uh, you can now have the fire water and the dust watch faces, basically full screen, which you cannot have with the previous generation Apple watches.
A few new updates to the previous watch faces as well. Now, because of the larger displays, the bodies of both the 38 millimeter and the 42 millimeter models of the Apple watch have actually gotten a bit larger, sort of 38 millimeter is now a 40 millimeter case.
And then the 42 is now a 44 millimeter case. The good news is that all of your old Apple watch series 4 bands will still fit the Apple watch series 4. Apple made sure of that. I do find that the apple series 4 watch bands are a bit tight when it comes to the fitting mechanism. All the bands that are designed with a series 4 have a better fits when it comes to the Hage, but answers of how the look and feel on your wrist, they're basically identical.
Taptic Engine of Apple Watch Series 4 explained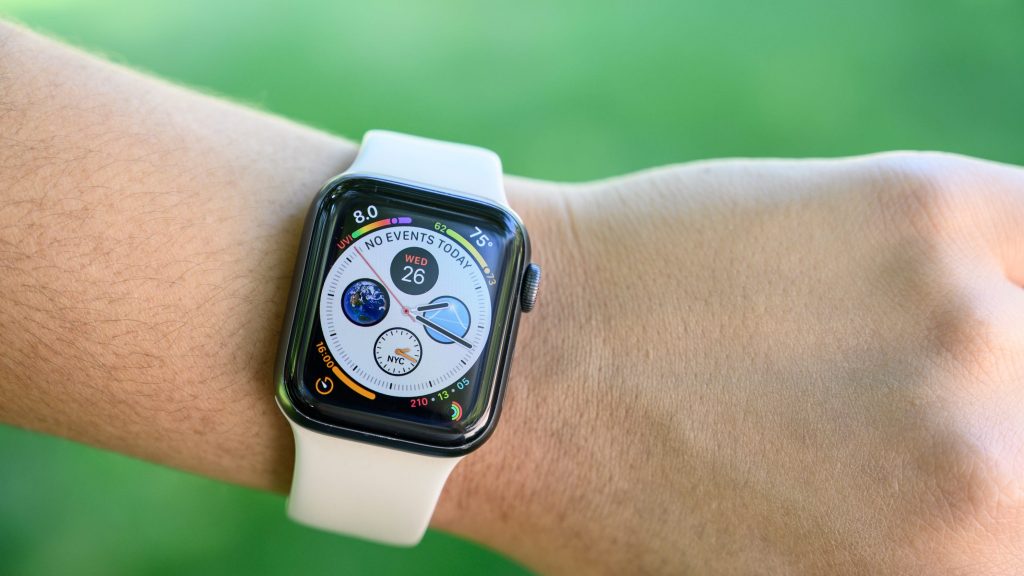 New feature of the Apple watch series 4 is the brand new taptic engine. It works for the digital crown. Now do you have to say it's pretty cool. So Apple introduced the taptic engine in the IPhones with the iPhone 7 and you were, and in some areas of EUI, like you know, the alarm clock, for example, in messages, you would actually feel the gears of the clock, so to say, scrolling things to the taptic engine.
---
Read: Apple Watch Series 5: The Ultimate King of Smartwatches
---
It's a really interesting feeling. You have to try to in person. But I love that thing. And it's a similar experience on the Apple watch series 4, but just a bit more subtle. So guys the Apple watch series 4 is a must have device. Well, when it comes to smartwatches, the Apple watch is by far the best smart watch on the market and nothing even comes close.