Is Apple watch series 3 still worth it in 2020?
Big yeah because Apple Watch Series 3 is best value smartwatch and has all the smartwatch functions like GPS, fitness tracking plus Series 3 has enabled LTE version which is quite awesome. Lastly, Apple watch Series 3 is now available at cheapest price. So it is still worth it in 2020.
Today we're checking out the Apple watch series 3. The big news was series 3 is available in two versions. We have one without cellular and one with cellular.
So with cellular, you can actually use your Apple watch independently of the iPhone, so you can leave your iPhone at home and still have full internet connectivity from your Apple watch and place and receive phone calls and text messages from the watch using your existing phone number. In addition to cellular series 3 also picks up a new dual core S3 CPU, which is much faster, which enables some new features such as Siri with voice feedback.
Also, new is a barrel metric altimeter, which keeps track of elevation. So knows if you're calling me a flight of steps and can keep track of that with your fitness data. So I'm actually taking a look at three Apple watches, two of them in aluminium. So, one of them is the new gold colour plus space grey.
Apple Watch Series 3 Edition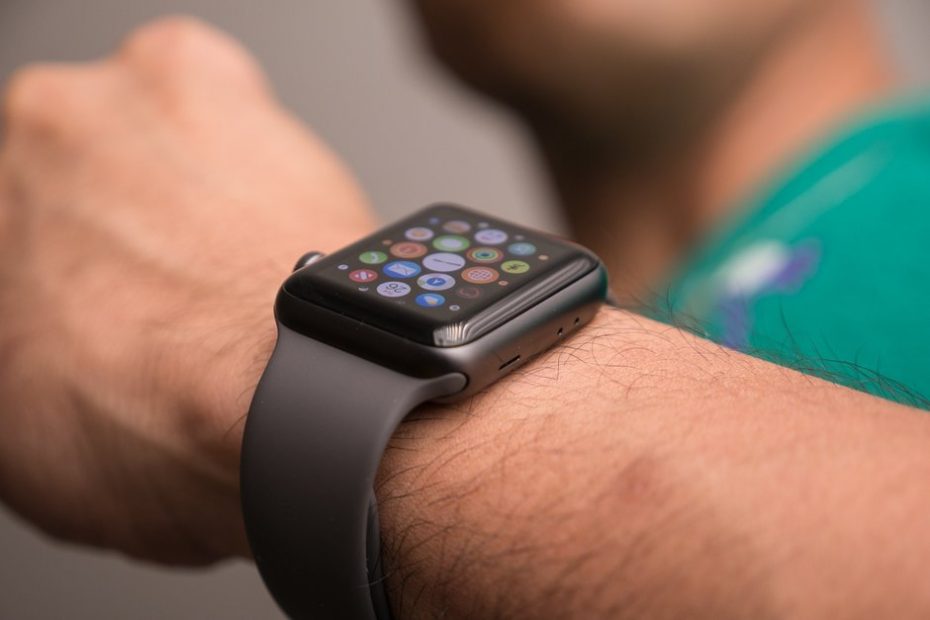 And my favorite, the version I'm going to be wearing day to day, which is the new edition Apple watch in ceramic gray. So getting to the unboxing of the aluminum Apple watches, there's a difference in the packaging because we have a new band that's called the sport loop, which means it can't be laid flat.
So we get a square box, like the more premium stainless steel, an Apple watch Edition boxes, so it looks similar, but it's still quite a bit different. If you get the sport band, those come in a long skinny recyclable box scene for the aluminium apple watches. So we can see both of our gold and space grey watches with that very distinctive red dot on the digital crown.
Of course, we have plastic surrounding it. Now, another new feature here is that we have the new fort loop, which is sort of a fabric Velcro band, personally actually really liked this. Apple watch series 3 is much softer and very comfortable to wear, and it can be sized exactly for your wrist. The other great thing about the aluminum watches is that they're designed specifically to match the iPhone 8 which matches the new gold on the iPhone 8 as well as the darker space grey, which the iPhone finally matches.
So the entire packaging in this case is biodegradable and recyclable. I will find all of the accessories, which includes our paperwork, which highlights the major features and how to charge the Apple watch Series 3. And of course, the accessories in the bottom of the box are pretty familiar.
And we have a five watt USB wall adapter, as well as the inductive charger, which is white plastic in this case. And as always, this just magnetically attaches to the back of crystal of the Apple watch series 3 and charges inductively.
Apple watch series 3 edition is a much more premium experience overall, right down to the pull tab for release in the plastic shroud over the box.
---
Read: Apple Watch Series 2: A Complete Smartwatch in Cheap Price
---
Once we lift up the box, first thing we see here is the hard shell case. And to remove the plastic, there's a pull tab there to take you off. And then we're left with that white glossy hard shell case. So once we pop open the case, we can see very nicely presented the Apple watch edition with its stunning grey color.
So the first thing you noticed when handling the Apple watch edition is that it feels much heavier than the aluminium watch. That's also true. The stainless steel, they definitely feel much heavier and much more premium. The other thing, especially with this dark ceramic, is it has a much more jewel like finish.
This Apple watch series 3 actually looks like a polished gem compared to aluminium or even stainless steel. It actually matches the Sapphire crystal on the front. So if you look at the Sapphire crystal next to the INX glass, you'll see that it's a little more reflective. And I really like the way it looks in terms of the accessories, even the paperwork is nicer.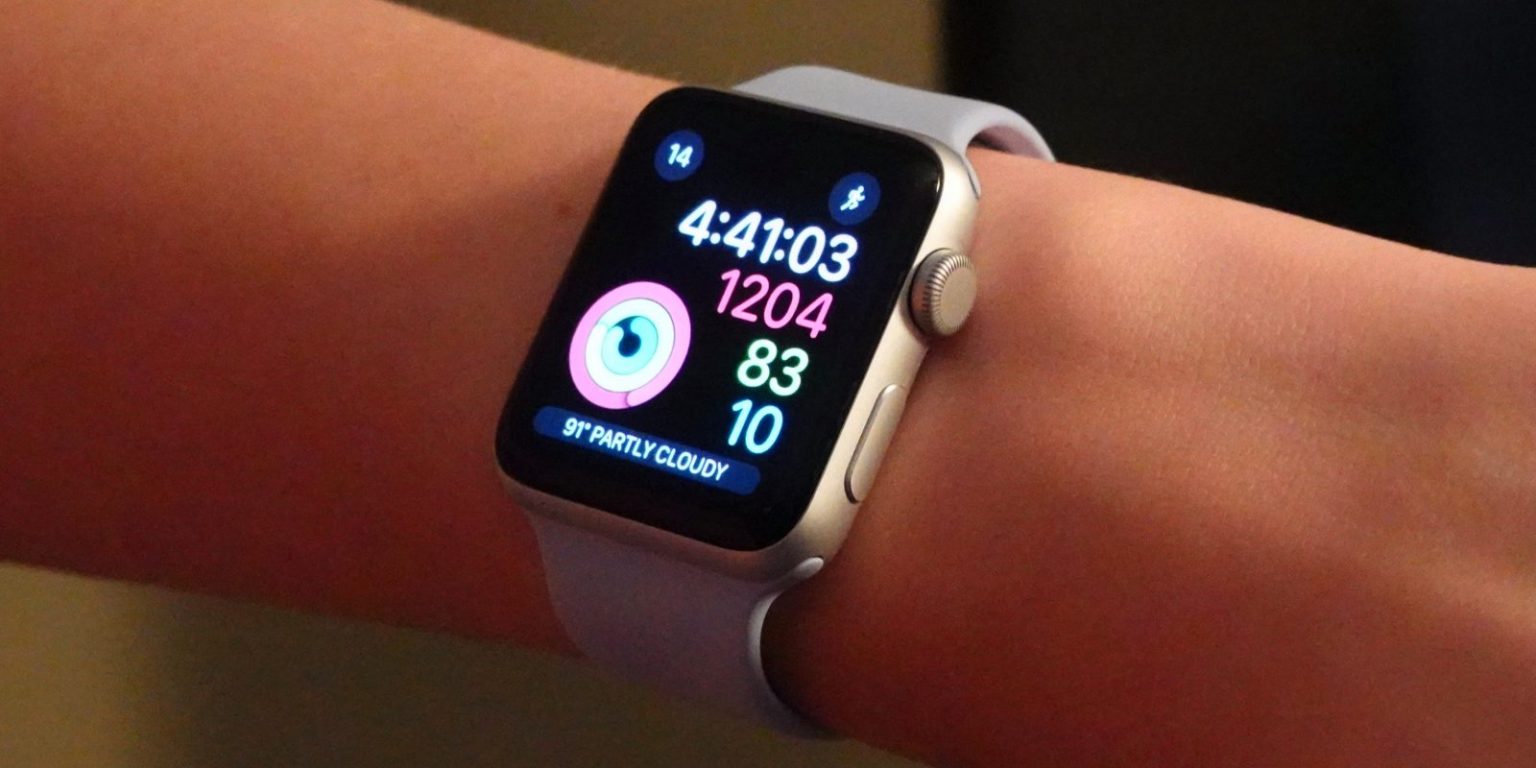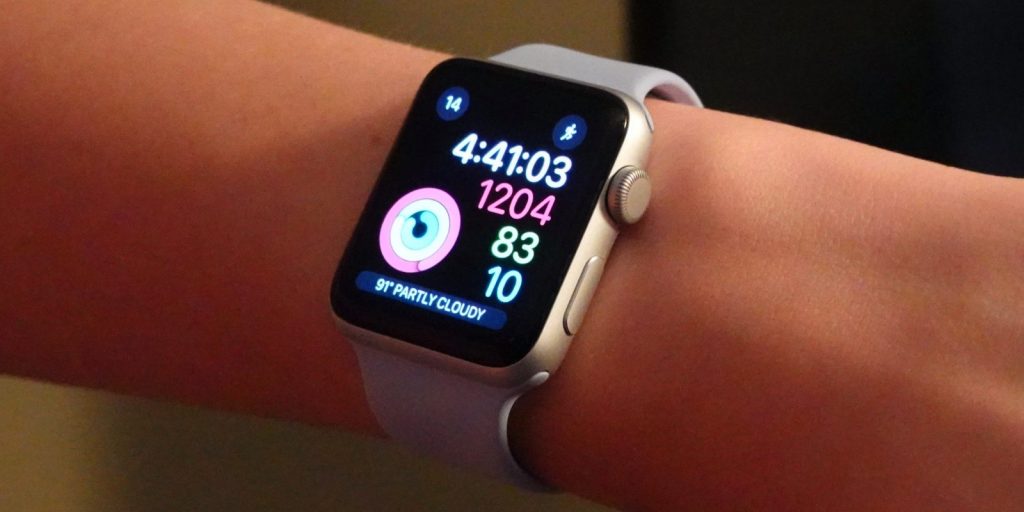 So of course we get the quick start guide, but we also get this colourful pamphlet that highlights the manufacturing process for the ceramic Apple watch
Also included is the other sport band for resizing this for a smaller wrists, and again, this is a sport band, although the ribbon on the sport band is also ceramic to match the watch included only with the Apple watch edition is the magnetic charging dock. This is a $79 accessory you can buy for any Apple watch.
But we get it thrown in here. Now it's kind of a nice accessory, actually useful one on smartwatch.  So this cushions your Apple watch Series 3 while it's on the charger and keeps it upright, which is especially nice for nightstand modes. So those will actually turn your Apple watch into sort of a nightclub. So you can quickly check the time just by tapping the Apple watch series 3.
But that's not the only charging option. We still have the magnetic puck in the bottom of the box alongside a lightening cable, which we'll need for the charging dock. Now the wireless charging puck in this case is stainless steel, so it's a little more premium than the one that comes with the aluminium watch.
Apple Watch Series 3 Functions
It is important to keep in mind that all versions of the series 3 watch have the exact same hardware. The only difference really comes down to the KC material and the glass on the front. So in the case of the aluminium watches, this is made out of INX glass as opposed to the Sapphire crystal on the stainless steel and ceramic watches.
But if you look at the crystal on the back of the watches, they're both made out of ceramic with the same heart rate sensor toward the center. And surrounding the crystal on the back is the specs for the Apple watch. You know what series it is, you know what size, it's KC material, the fact that it's water resistant up to 50 meters, you know whether you have INX glass or Sapphire glass on the front, as well as the ceramic back panel.
And of course, if the red dot isn't clear enough, there is an LTE bands on the back as well. There are a few design tweaks, the most prominent being the red digital crown, which is unique to the LTE model, but we also have some minor tweaks. So for example, we have a larger speaker grill compared to the Apple watch series 2.
---
Read: Is Apple Watch Series 1 still worth it in 2020?
---
Also along the side, we have a microphone, and previously we had an air vent, but this time it's the barometric altimeter. The air vent has been relocated to the watch band slot. So if you remove the watch band, you'll see the pin hole right where the model number used to be. And the one design change that Apple mentioned is the thicker crystal along the back.
But if you look side by side, it's actually hard to tell the difference. We also have same old LED display available in 38 or 42 millimetres and it gets extra bright, indirect sunlight, so you can see it outdoors. It's still water resistant up to 50 meters. So you can take the swimming and it even sounds a tone to eject water from the speaker when you're done swimming.
Watch bands are extremely easy to replace. You can push buttons and swap them out, and if you look inside the grooves, you'll see the serial number and some of the model information. Setting up the Apple watch has changed a bit with IOS 11. In fact, all I have to do is bring your phone near the watch and automatically initiate the pairing process.
Pairing process still involves scanning the code that's thrown up on the Apple watch series 3 with a camera of your iPhone. Once you do that, you have the option to restore from a backup or set up as a new watch, but if you have the cellular version, you're prompted to set it up for the first time effectively.
This takes you to your carrier to sign up for the service. Generally speaking, that's $10 per month, and as I mentioned, it uses your existing phone number on your Apple watch and you don't have to swap out the SIM because an embedded electronics IME is built into the watch. Unfortunately, the Apple watch series 3 does not support Roaming between different carrier networks.
So this may not be a great solution if you're traveling a lot. Next up, let's take a quick look at the interface on the Apple watch. So we have the watch faces and we can swipe across on the watch faces to jump between different watch faces. Now, if you're on the main watch face, you just swipe down to get to your notifications and you can scroll through them.
You can also use your finger on the screen to navigate through your notifications. If we swipe up from the bottom, we can get to the control centres. So with the control center, we can see what device we're currently connected to.
Of course, we have airplane mode, we have our battery status, and we can enter power reserve mode to save some battery life.
Now we can also ping our iPhone. So if we've lost our iPhone somewhere close by, if we ping it, it will send a tone. Another neat new feature with watch series 3 is the flashlight. So this will turn the screen into a flashlight. Now this gets brighter when you twist the watch
We also have different flashing modes, so if you want to, uh. Be more visible at night-time. When you're running, you can enter this mode. We also have a red light and just like the series 2, Apple watch series 3 edition is water resistant up to 50 meters. So if you go swimming, you might want to enter this water lock mill.
So this will prevent the screen from being activated when you're in the water. And in order to wake up the device while you have to do is, escape this mode by swiping on the digital crown until you get a tone. And this will eject water from the speaker grill. And lastly, we have an airplay icon. This allows us to connect the Apple watch's audio to other devices, such as a Bluetooth speaker or a set of headphones.
So pressing in the digital crown takes you to the watch face or to the app screen. So on the apps screen, we have this grid view. Now if you 3d touch on the app screen, this will take you to a new option with watch OS for which is list view. So if you prefer a list view instead of the grid, you have this option and you can also get back to grid view if you want.
The app selection reflects the apps that are also available on the iPhone, just sort of rescale to the size of the Apple watch series 3. We also get a news app on the Apple watch for the first time, and this will give you a few brief stories to take a look at. We can also customize this, so if you tap and hold, you can move them around.
And, if you want to remove them or uninstalling them, you have to go to the watch app on iOS 11. To get to Siri, you can long press on the digital crown. And Speak
"What's the weather like tomorrow?"
"Don't forget your rain coat,"
so you will get voice feedback. In addition to onscreen feedback, we can also wake up Siri with our Waco command.
Hey Siri, "what's the weather tomorrow in Toronto?" Siri Replies "it doesn't look so nice in Toronto, Canada tomorrow down to 48 degrees with thunderstorm." Pressing side button brings us to the app switchers with which we can see our recently accessed apps on the screen and we can scroll through them. If you scroll all the way down, you can also jump back to all of your apps.
---
Read: Apple Watch Series 5: The Ultimate King of Smartwatches
---
Now you can also swipe to dismiss these by swiping left and clicking "Remove", double pressing the side button will take you to Apple pay. And if you long press, this will take you to the power off option and the emergency SOS option, which we'll call your emergency services. And that's where LTE Apple watch series 3 really comes in handy.
In terms of the launching apple watch faces, there is the default one, and you can highly customize it. Just tap and hold until you get to the customize option. So the customized, we can change the style and there's quite a few things we can take a look at. So if you want to go more minimal, you can, uh, we can also swipe on the screen to get to our hands so we can change the colour or style of the hands.
We can also customize the complications on the screen, so when we tap on them, we can select new ones and there's quite a few of them. So we can do things like moon face, the music app, messages app, and more. So there's quite a few of them. Some of them are just shortcuts to other apps. Some of them do give you some feedback such as the moon face.
Now, if you want to quickly jump to work out, you have that as well or select something else, like the weather down below we have our activities, which includes our fitness tracking as well as our alarms, our battery status, and more. One of the other new watch faces with apple watch series 3 is the kaleidoscope watch face.
So I can adjust the kaleidoscope background. If I tap and hold here, I can customize this so I can change this from faces to radio. Also have rosettes, so if you want different kaleidoscope styles, you can select that, swipe the screen to adjust the complications and more. We also get a Siri watch face with a Siri bun in the upper left corner, which takes us directly to Siri, so we don't have to use the Waco command or hold the side button in terms of what's on the Siri watch face.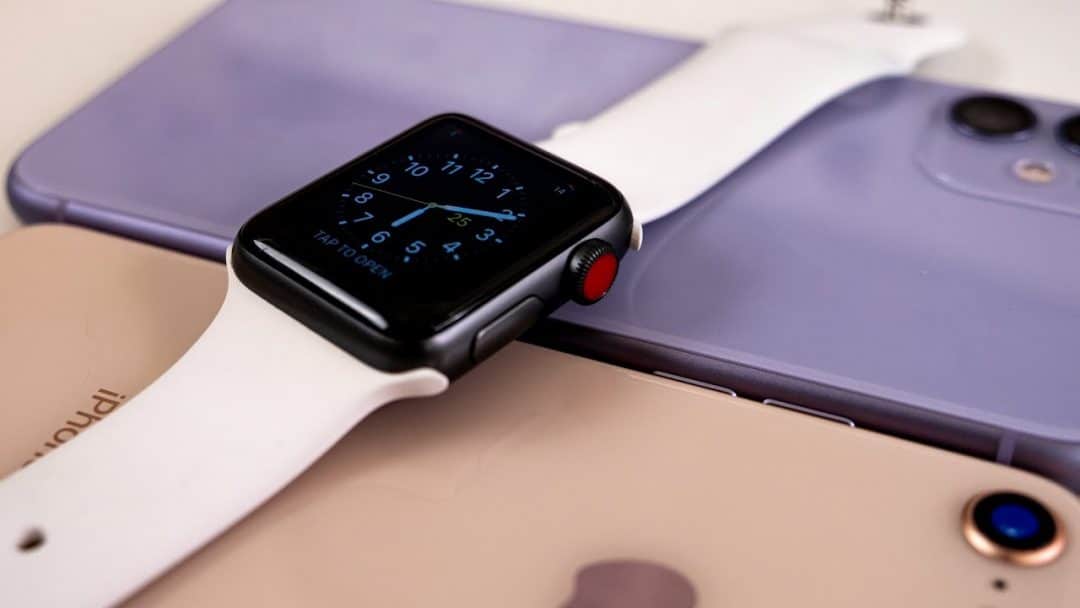 Basically, these are cars that are sort of automatically added to our feed here, so they relate to our weather. Some of our photographs that we may have taken recently, as well as things we might be interested in, such as the sunset and sunrise time. You can customize this as well. So if you go to "the customize", you're gonna adjust whether you want the Siri icons to be there or something else.
---
Read: Best Fitness Tracker for Seniors in 2020
---
We also have our Dane time, so you want to change this format. You can. We also get a toy story watch face with some of the characters fully animated. All you have to do is tap the screen to cycle between the different characters you can pick from.
When it comes to cellular connectivity performance, I didn't really run into any issues, but I know a lot of people are so on T-Mobile, although I don't have the reception on the watches I do on my phone, at least according to the indicators on the screen, I really didn't run into any issues.
It was just as fast and reliable as if it was connected to my phone or Wi-Fi. But using LTE will definitely shorten your battery life. So although I was getting maybe a Workday out of cellular apple watch series 3 only about eight hours of battery life, but that's with using services such as streaming podcasts or music, at least part of that day.
There's a lot of the benefits to using an Apple watch series 3. I really like receiving notifications right on my watch, and I can easily command Siri all without touching my iPhone, so that keeps the screen off on my iPhone. Which helps to conserve battery life and battery life on the Apple watch has always been excellent.
I get at least one full day battery, but I always charge it at night to make sure I get through a full day. It's also a very convenient and quick way of unlocking my Mac, so I didn't even touch my touch ID sensors on my MacBook pros. Apple watch series 3 is also one of the best fitness trackers out there, so this keeps track of all of your records.
Activity during the day, and you can also quickly start a workout just by commanding Siri. Now, for me, I think cellular connectivity on the Apple watch series 3 is more of a luxury than a necessity. There are very few situations where I might actually use this. So in the end, series 3 is a huge upgrade from series two.
Of course, we get the faster processor and if you care about that cellular, but for me, my favorite new feature is Siri with voice feedback. I use Siri a lot on my watch, and if it works more reliably. I think that's even better. All you guys are going do it.