Next year will be another great year for smartwatches, and we are excited for an impressive variety of upcoming smartwatches.
And generally, there is a theme. Xiaomi and Amazfit smartwatches, which arrive from China, contain excellent specifications and incredibly small price tags. That will put pressure on traditional smartwatch companies, especially people who like Fossil. This is what we expect from the upcoming smartwatches in 2020.
These are top 8 upcoming smartwatches in 2020;
Xiaomi Mi Watch
Xiaomi Mi Watch Color
Amazfit T-Rex
Amazfit Bip S
Withings ScanWatch
Skagen Falster 3
Suunto 7
Diesel Fadelite
Read also: Top 4 Smartwatches for Women in 2020
Xiaomi Mi Watch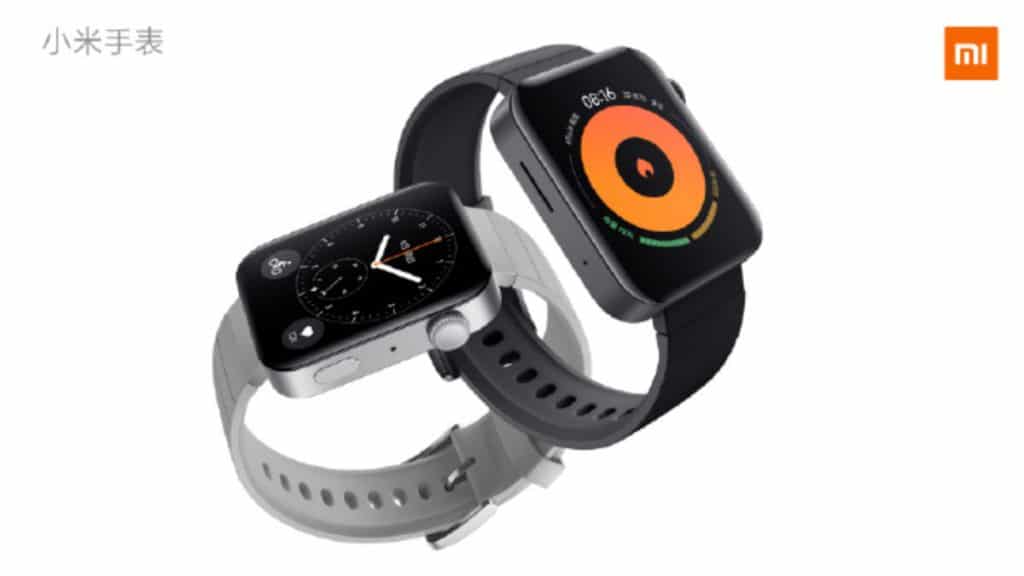 This upcoming smartwatch is available in China, and no release date has been confirmed for its launch in the West, we are anxiously waiting the launch of the Xiaomi smartwatch.
As expected from Chinese technology, Xiaomi Mi Watch is abundant in specifications and low(ish) in price, with the smartwatch ready to sell for approximately $ 185.
In terms of design, this best upcoming smartwatch has a square face of 44 mm, with an AMOLED screen of 1.78 inches with a resolution of 410 x 410 pixels and a pixel density of 326 pixels per inch.
Internally, Xiaomi Mi Watch works with Qualcomm's Snapdragon 3100 platform, Wi-Fi connectivity, GPS for location tracking, and NFC for contactless payments.
Wear OS's custom mask, called MiUI for Watch, has been designed to enable simplified versions of Xiaomi applications, such as Mi Home, Tasks, and Maps. However, it is not clear whether the watch will support current Wear OS applications when it lands or paired with the Xiaomi Mi application.
Firstbeat has already licensed to its technology for VO2 Max and heart rate monitoring during sports. These are the applications that Garmin uses and takes advantage of the heart rate sensor and the Mi Watch GPS chip.
Check out our Apple Watch Series 5 review
Xiaomi Mi Watch Color
ETA: 2020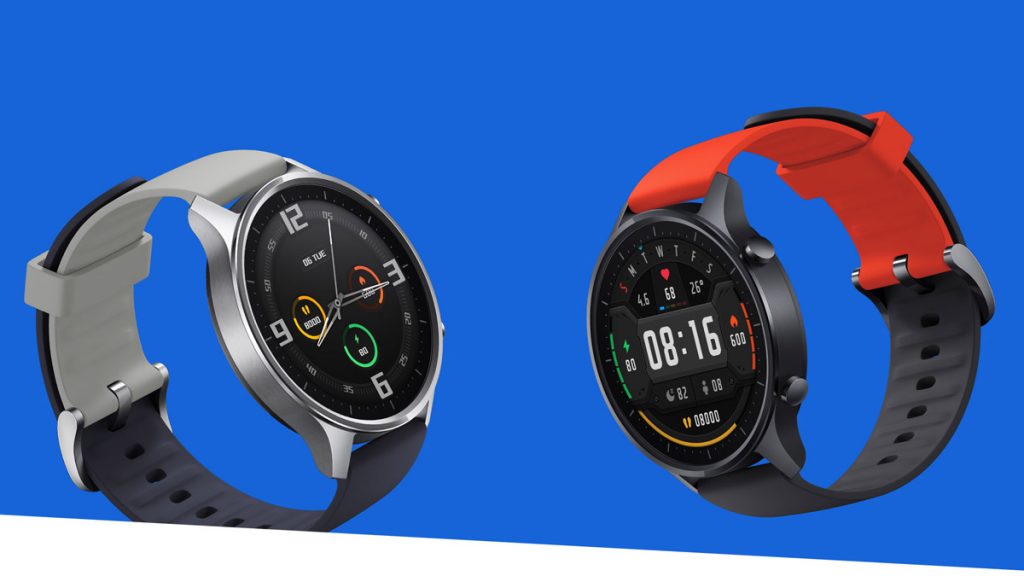 Not just a color version of your Apple Watch scam: the Xiaomi Mi Watch Color is a different beast. With a 1.39-inch round AMOLED screen with a dazzling resolution of 454×454, this among other upcoming smartwatches is the real deal.
There is a heart rate sensor, NTC, and supports 10 sports tracking. This upcoming smartwatch will include 5ATM water resistance, and Firstbeat has lent its support to handle the VO2 Max metrics of the exercise.
Read: Best Smartwatch in 2020: Top 10 Reviewed
It uses a custom operating system, not the MIUI operating system, which is based on the Wear operating system. That means fewer possibilities of useful third-party applications, but you will get a battery life of 14 days.
The Xiaomi Mi Watch Color will cost $ 198, but its wider launch outside of China remains a mystery. Still, it would be great if China introduces its great upcoming smartwatches in Europe and America.
Amazfit T-Rex
ETA: February 5, 2020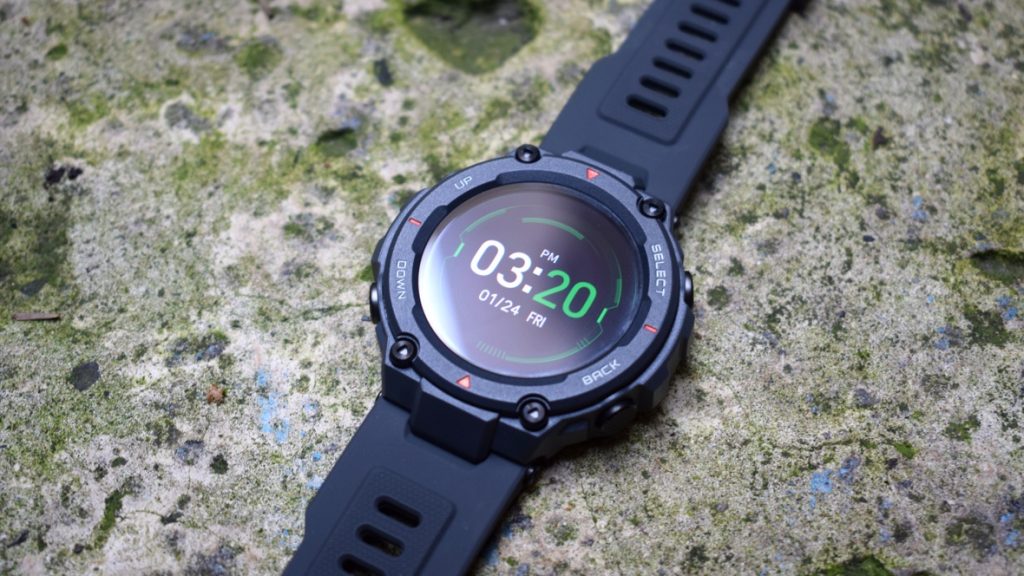 Amazfit is working hard with sports wearable technology, and the T-Rex is just the beginning. The full-screen smartwatch has a 1.3-inch, 20-day battery life display with more than 20 hours of GPS tracking.
This upcoming smartwatch is built to compete directly with Garmins of the word, notably the incredibly expensive Phoenix 6 series. And on paper, it makes a pretty good impression.
Amazfit T-Rex is built with US military grade hardness. UU. And this upcoming android watch has 14 sports modes, designed to take the fight directly to Garmin's door.
There is also VO2 Max with Firstbeat technology and advanced analysis, so the T-Rex has some serious sports skills.
When testing previous Amazfit devices, we have found that the accuracy of GPS and heart rate sensors are quite poor, so the T-Rex will need to improve its game in this regard.
Important read: Apple Watch Series 5: The Ultimate King of Smartwaches
Amazfit Bip S
ETA: February 2020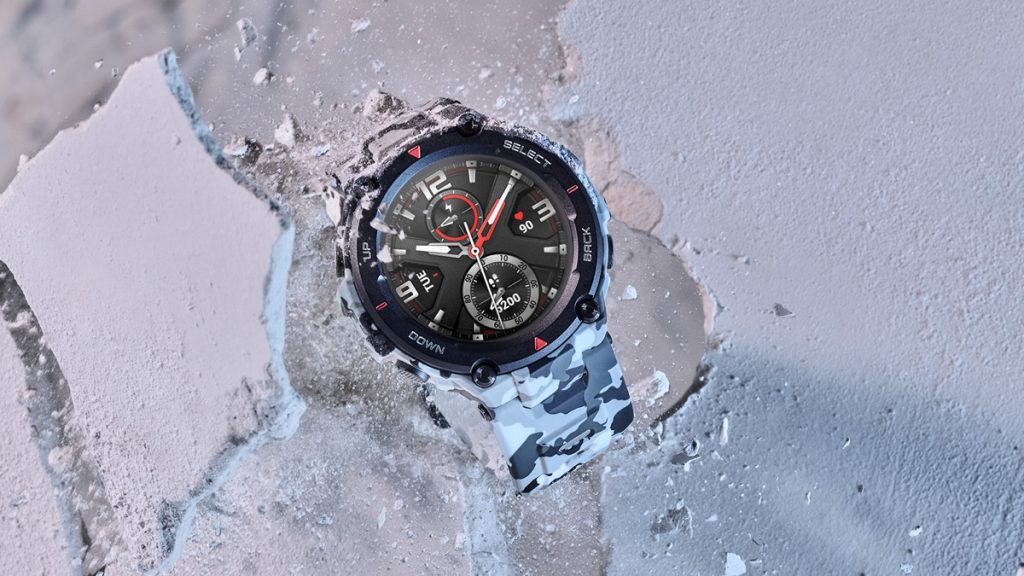 Amazfit also presented the Bip S at CES 2020, a continuation of its Bip smartwatch.
This upcoming smartwatch has a reasonably necessary and square look that certainly looks like a copy of the Apple Watch Series 5 at first glance, although comparisons quickly stop there with its openly sticky design.
There is better water resistance, and now it fits the PAI health score you got from Mio.
The Bip S increases its water resistance to 5ATM and battery life to 40 days, and like its predecessor has GPS and a built-in heart rate monitor. It weighs only 31 g, which is identical to the original Bip smartwatch.
However, here is the headline: it will cost only $ 70 when this fantastic upcoming smartwatch is launched imminently in the US.
For those looking for the cheapest way to get upcoming smartwatches, Amazfit Bip S will be an attractive proposition.
Read also: Walkie Talkie iPhone Watch App Explained
Withings ScanWatch
ETA: Jan 31 – Feb 1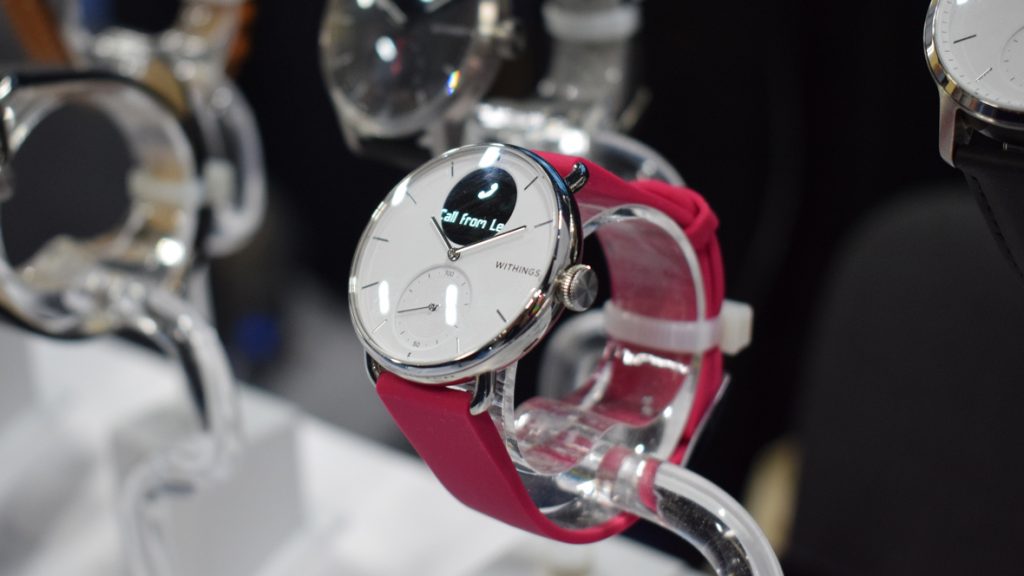 Withings ScanWatch is a smart-looking hybrid smartwatch with high power of medical technology and can take ECG readings and detect medical conditions such as sleep apnea and cardiac arrhythmia.
There are 38 mm and 42 mm, and this new coming out smartwatch has a battery life of 30 days.
On the dial, there is a small PMOLED screen that shows information and includes heart rate monitoring, steps tracking, notifications, and instructions on how to take ECG readings with Withings ScanWatch.
This next generation smartwatch is also not holding back in physical fitness tracking. There is a 24/7 heart rate tracking and step count, and it can track 30 sports. There is no built-in GPS, but it will be paired with a smartphone to do the job.
The Withings Health Mate app will show you a sleep score based on your night heart rate, rest and sleep stages, and has an intelligent alarm to wake you up in light parts of your sleep cycle.
There is a problem. Withings says the company is waiting for FDA approval of sleep apnea features before the second-quarter launch. On the other hand, the company is still waiting for approval of its Move ECG watch that was announced in March 2019.
You can also choose the 42mm model for £ 179.
Skagen Falster 3
ETA: now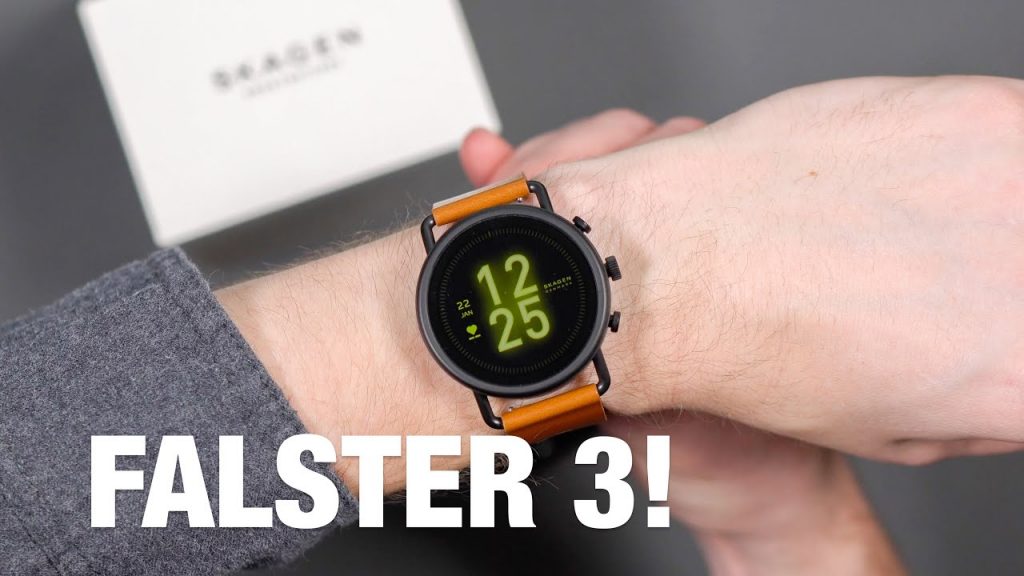 The Falster 2 was one of our favorite smartwatches of all time, so we were naturally delighted that the Falster 3 Dwas presented at CES 2020.
You get the latest Qualcomm processor, the Snapdragon Wear 3100, so you get a power boost, a slightly better battery life and also some power saving modes.
The housing and the 42 mm speaker are resistant to swimming up to 30 meters, and the new silicone mesh strap means that exercising with the device is a little easier than before, when only metal or leather bands are available.
Just like other upcoming smartwatches in 2020, the Falster 3 will bring the battery saving modes patented by the Fossil Group. There is twice the storage in comparison to previous Skagen watches. Being considered among the best upcoming android smartwatches, it has 1 GB RAM.
The Falster 3 is now available from £ 295 at Amazon.
Suunto 7
ETA: January 31, 2020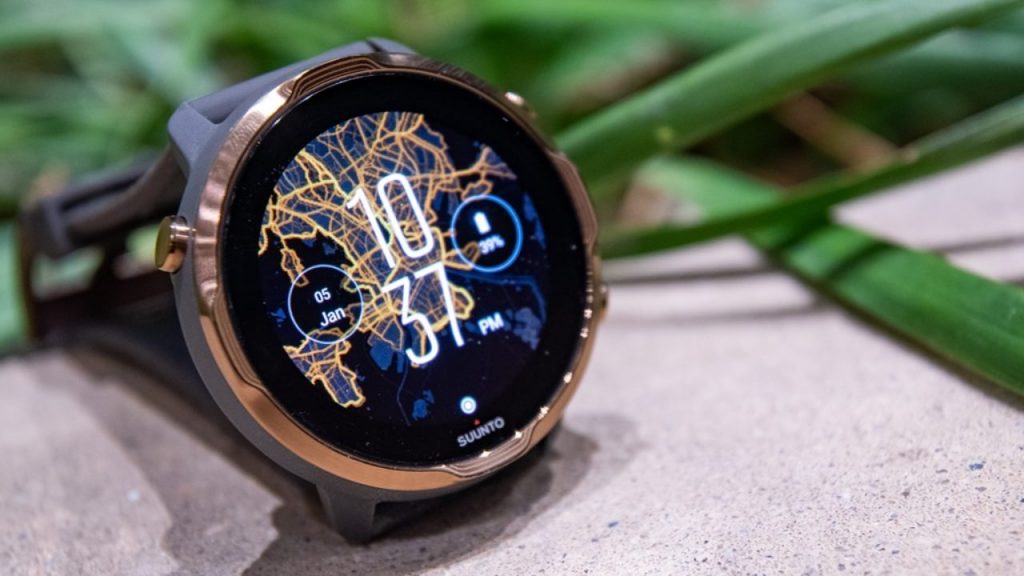 Following Garmin's example, Suunto has used CES 2020 to present its first smartwatch, Suunto 7.
Sunnto is no stranger to the sports watch industry, but this is the first time that this next generation smartwatch uses Google's Wear operating system to create a sports giant/smartwatch. And it looks great.
Google Play, Google Assistant, and Google Fit will join the typical GPS tracking, although battery life is drastically reduced in Suunto 7, offering only 48 hours in regular use.
This is mainly due to the full AMOLED screen, which makes it a superior alternative to the likes of Apple Watch Series 5 or Garmin Venu and Samsung Galaxy Watch Active 2. At the same time, you can access the range of Google Wear OS applications.
Read: Best GPS Tracker Watch for Kids in 2019
Diesel Fadelite
ETA: Jan 29 – 31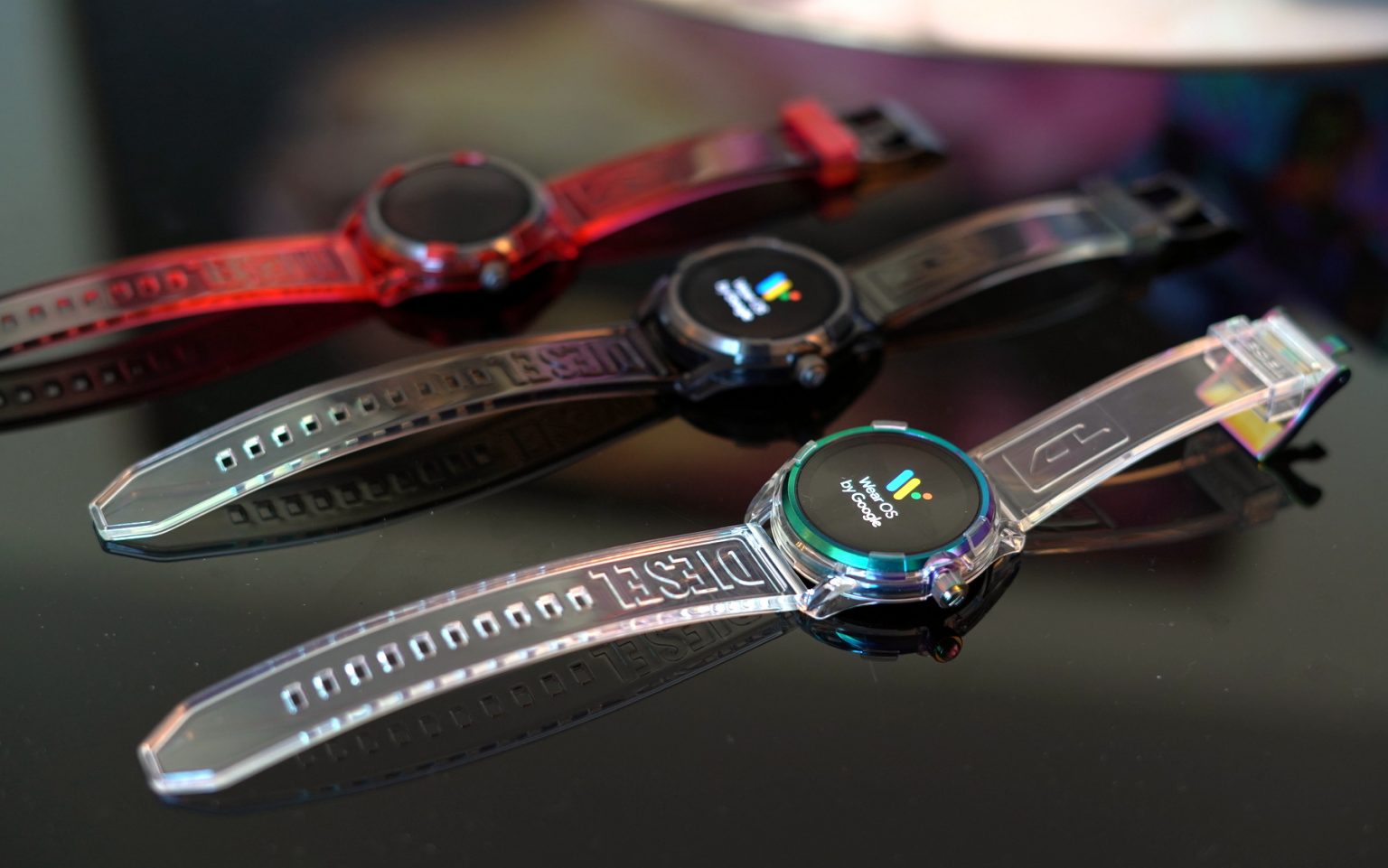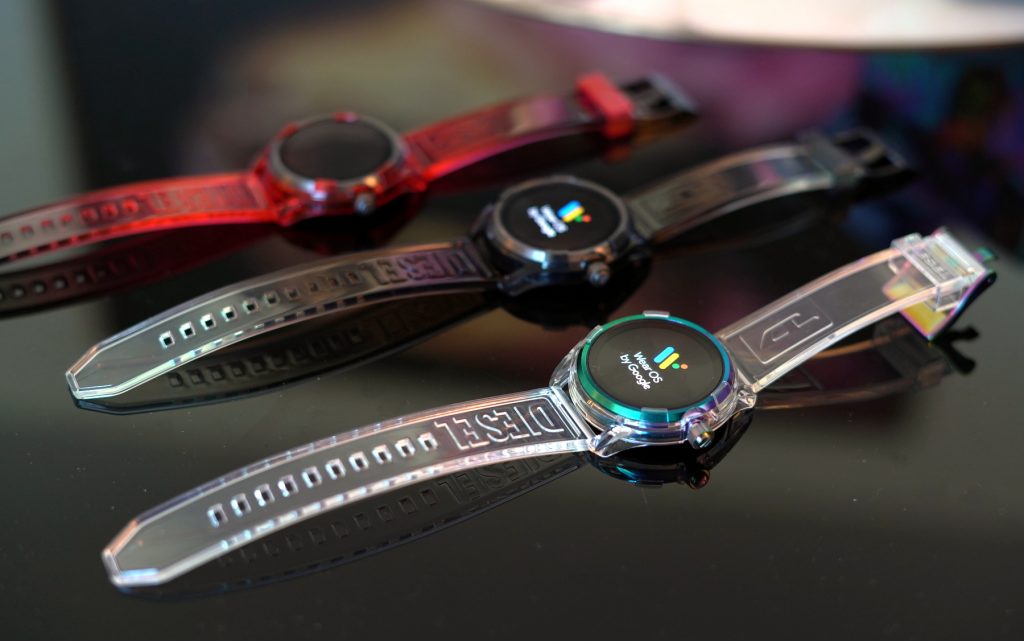 Unlike all previous Diesel offers, the Fadelite is smaller, comes in a 43 mm case, and features a transparent strap and a clear bezel in a selection of four colors.
The design of Diesel Fadelite is impressive in comparison to previous Diesel watches. This upcoming smart watch is equally suitable for athletes and people having smaller wrists. Diesel Fadelite has the same Wear OS experience as does the other upcoming smartwatches.
This smartwatch includes Google Pay, Google Assistant, heart rate tracking, customizable watch faces, music control, and enhanced notifications system in its armory. This could be the best in the upcoming smartwatches.