Now, it's easy to make walkie talkie iPhone watch for a stylish way of communication. Apple WatchOS5 upgrade has made it possible to install a walkie talkie app and experience an enhanced level of communication.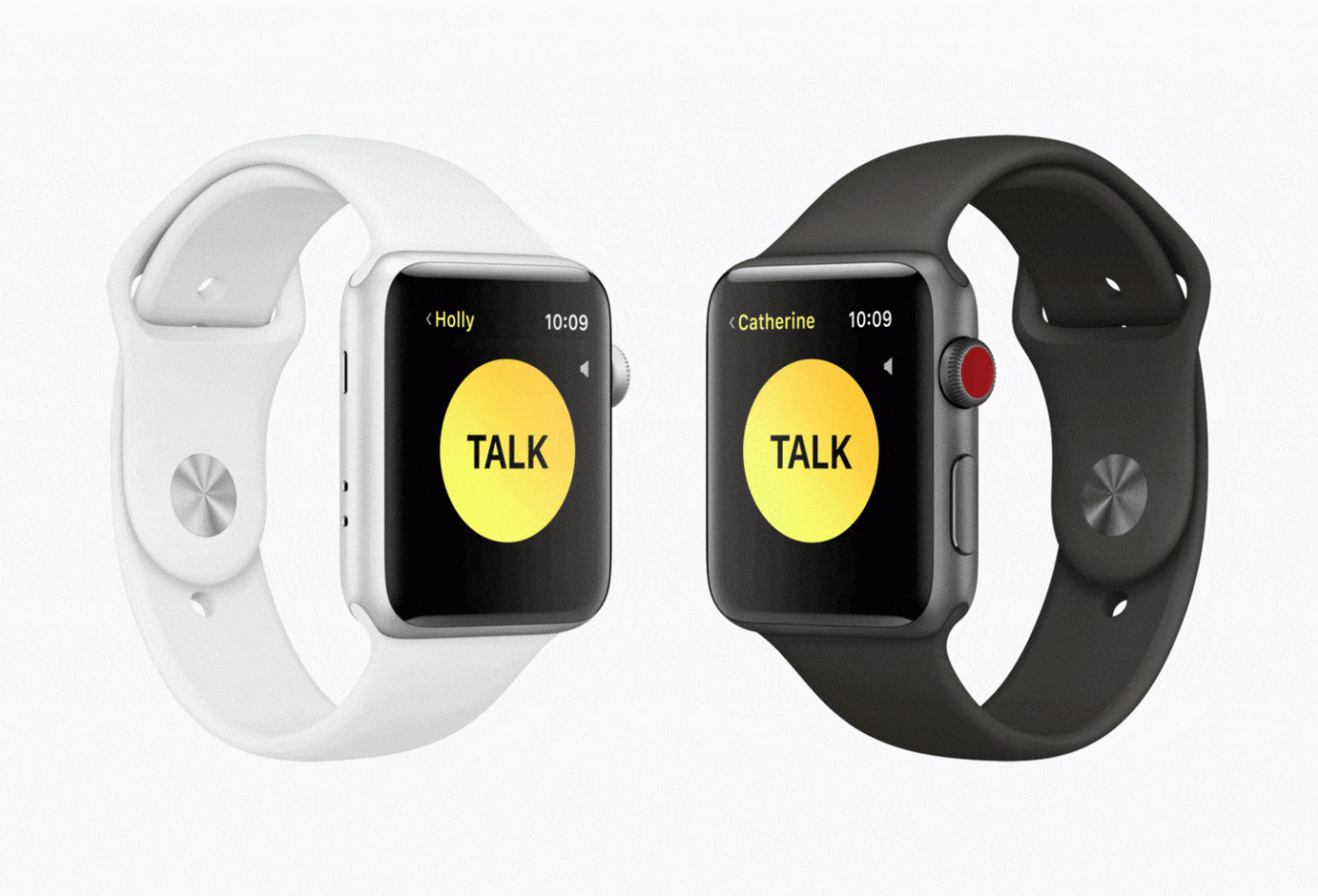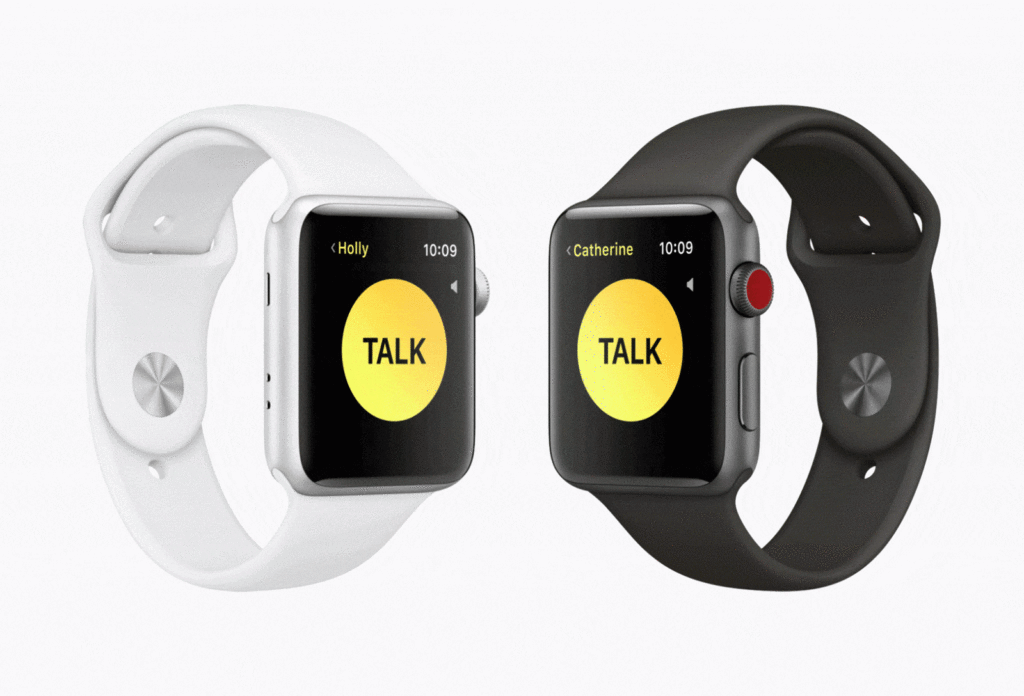 A walkie talkie has been used widely in the past and people were looking to have some kind of similar communication arrangement with new smartphones. So, Apple has made it all possible through a walkie talkie app. Now, you can deliver direct back and forth messages to your friends who are also using walkie talkie iPhone watch.
This is incredible, isn't it? You will talk to friends, family, and relatives using a walkie talkie and feel like Captain America has got the shape of you! "ROGER THAT CAPTAIN AMERICA"
Won't you feel like an Avenger with the responsibility of saving the WORLD? It might be true that Marvels great series has ended but you can reminisce Avengers using walkie talkie iPhone watch.
One can use the walkie talkie App watch App with WatchOS5 or greater version. Just like any other App, walkie talkie iPhone watch app utilizes cellular data. You can also use a walkie talkie app over Wi-Fi connection.
Getting Started with Walkie Talkie Iphone Watch App
It's incredibly easy using walkie talkie app. Walkie talkie app comes with OS5 or with greater OS versions, therefore, there are two ways of starting with walkie talkie Apple watch app. Either you can upgrade the current operating system of your watch or you can buy iPhone Watch Series 3 and iPhone Watch Series 4. Both of these Apple watch series are coupled with OS5.
Wanna Know How to Remove or Add Contacts on Walkie Talkie Apple Watch App?
Removing and adding contacts is as simple as sipping a tea from a cup! For adding a contact you are not required to download any other software. All you need is open the walkie talkie iPhone watch app and add the contacts that you want. Remember that, at first open you will be shown a list of the number of possible walkie talkie contacts. Most importantly, these contacts will be using a compatible version of OS5 or iPhone Watch Series 3 and IPhone Watch Series 4.
You might not find your friends and family members on that list. It is because they have not upgraded to OS% and they do not even have the recommended Apple Watch. For adding them, consider suggesting your friends purchasing iPhone Watch Series 4 or iPhone Watch Series 3. In this way, you can create your own group of Avengers as you got the duty of saving the world!
For adding the contacts, you will need to select the contact. Now this will be your walkie talkie contact. You will be communicating with your friends, family, and relatives through Apple watch. It is wise to add only privileged contacts to avoid the disturbance.
For removing contacts on walkie talkie iPhone watch app, you are required to swipe left on the yellow card and press "X". Similarly, when someone adds, you will receive a notification. You will be given the option. You can add or dismiss the contact request.
Wanna Reduce the Noise?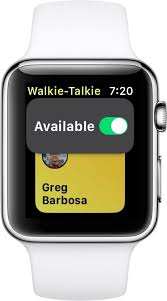 Walkie Talkie iPhone watch app gives you the option to show available or unavailable. A toggle showing available or unavailable is given on the yellow contacts card. However, you need to understand that when you are available then it means anyone can call you. Similarly, when you have checked unavailable then nobody will be able to call you. In this way, you can talk on your own terms.
Can anybody call you anytime?
BIG NO! Whenever someone will try to call you will be required to accept or reject the call. However, you will give permission to someone for connecting with you. This way a potential walkie talkie contact can call you only. It's important to know that the session expires after several minutes of inactivity automatically. Therefore, you need to start another session for making a call if it has not worked the previous session.
Understanding the Walkie Talkie IPhone Watch
After adding a walkie talkie contact, you are authorized to talk back and forth with your friend. When you are talking you will hold the "Talk" button and receiver will automatically know that you are talking. After releasing the button, receiver will be able to talk using the same process.
Let's learn the Yellow Icon
When you will navigate through your Apple watch you will see a yellow icon on the screen. It will help you get back to walkie talkie app quickly while using other Apple watch apps.
Some Useful insights on Walkie Talkie IPhone Watch App
Currently, this app works for one-on-one conversations. It means that when one person is talking, others will not be able to talk.
You can use walkie talkie Apple watch app using AirPods wireless headphones by directly connecting them with Apple Watch Series 3 or Apple Watch Series 4.
The digital crown on walkie talkie app will let you control the volume.
It is important to remember that a connection will stay five minutes after the last conversation after this time period you will be asked to pursue or quit the connection.
Walkie talkie Apple Watch is incredible at GPS tracking of kids as well.