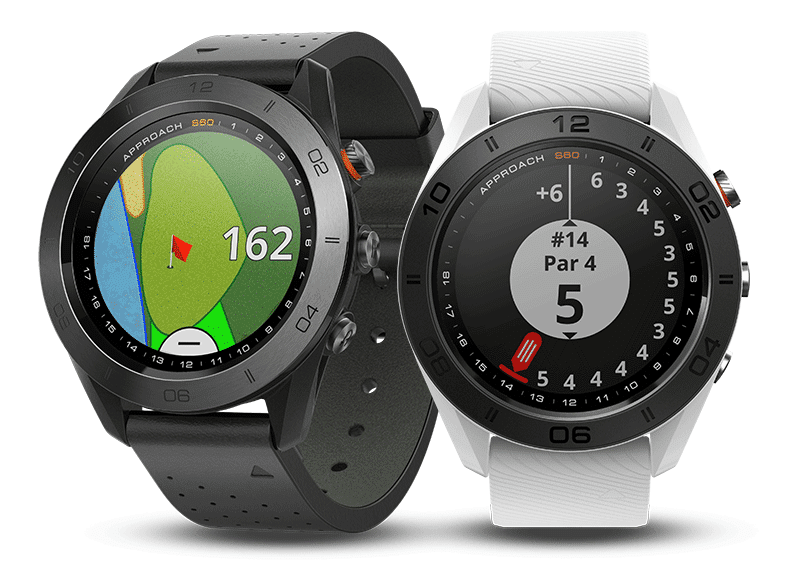 The straight answer to Garmin S60 premium vs S60 Standard is that Garmin S60 Premium has 61 g weight whereas Garmin S60 Standard has 1.8 g weight. Secondly, Garmin S60 Premium has scratch resistant ceramic bezel while S60 Standard has Polymer bezel. Thirdly, S60 Standard has Silicon band whereas Garmin S60 premium has leather watch band.
In this article, I'm going to be comparing the two golf watches; Garmin Approach S60 and Garmin S60 premium. I am talking about which golf watch is going to be best for you. What we are covering exactly, or what standard S60 does, the Garmin S60 premium added features, which one's going to be best for you.
First we are reviewing Garmin S60 Standard Golf Watch.
Garmin S60 Standard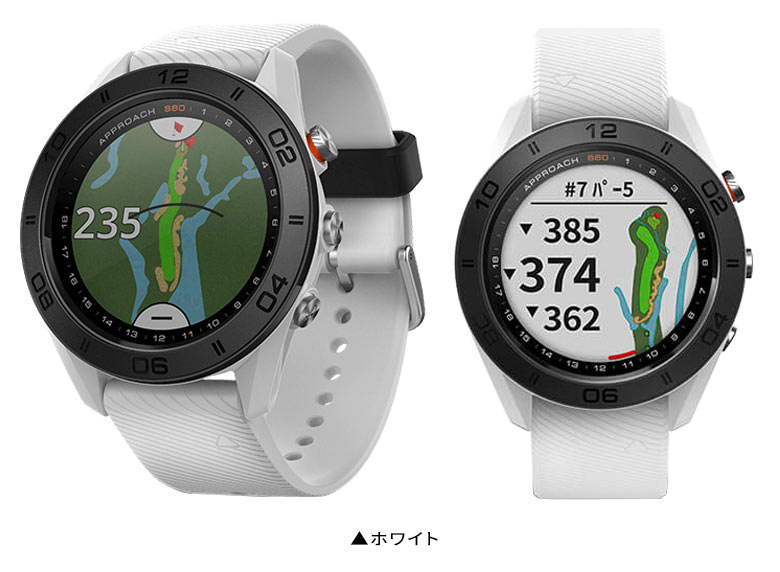 Approach S60 is a high end golf watch from Garmin. S60 is actually my favourite because it does offer the most golf watch features and of any golf specific watch, the standard model comes with color maps, touch targeting which basically allows golf lovers to touch any point on the on the course.
And s60 Standard is going to tell you the distance to it, which a lot of the entries level golf watches don't have. Garmin S60 has clean view painted positioning. Golfers can press any point on the greening at precise distance. There are scorecards, plays, like feature are my favorite, and that takes into account elevation.
Read: Garmin Vivoactive 4/4S: All Smartwatch Features in One Place
This Garmin golf watch will give you a place like distance so if you're 150 yards down, but you're shooting uphill right. It'll be like, it plays like 162 plays, like 170 which can come in very handy and also has club tracking for your different clubs, which is cool. It's currently priced at around $295 somewhere around there, and it's only recommended if you do have the spare cash laying around and you do plan on using it often.
If you're just kind of like a weekend golfer who's only out. You know, maybe a couple of times per month, there's less expensive options out there that are probably going to be just fine for you unless you do have to spend cash laying around that you don't really care. Um, Garmin S60 is my favorite watch and I would recommend it if you have the cash and if you plan on using it often.
Garmin S60 premium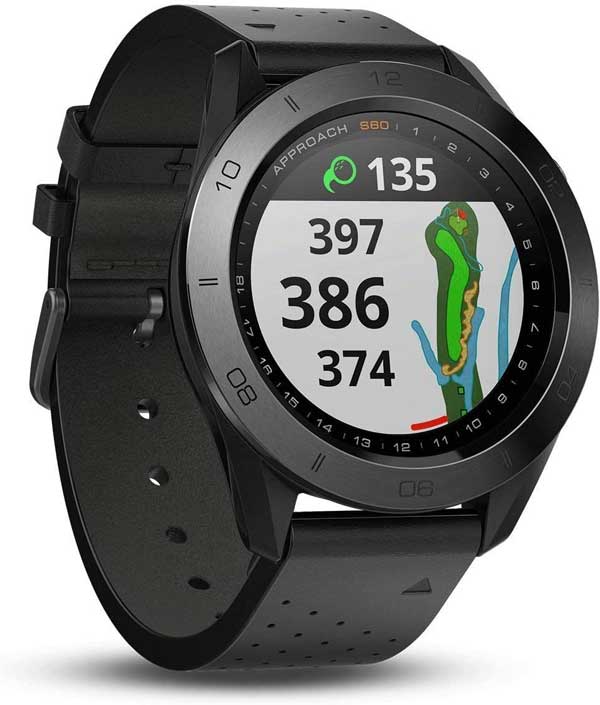 The Garmin S60 premium edition, it's around a hundred dollars more than the standard, and Garmin S60 premium has pretty much all the same golf features. So in terms of a Golf watch, they are exactly the same, but Garmin S60 premium is better in terms of the build quality.
Read: How to Become More Sexually Active with Apple Watch?
The first difference is the bezel material. The S60 standard has a polymer bezel. Uh, well, the Garmin S60 premium has a scratch resistant ceramic bezel. The Garmin S60 Standard does tend to scratch fairly easy if you drop it. Um, but the Garmin S60 premium version has a scratch resistant ceramic face, so it's not going to scratch.
The S60 standard has a silicone watch band, while the Garmin S60 premium comes with a nicer leather band, and pretty much poles are the two main differences between them. Basically, you can decide for yourself whether those two features are worth the additional hundred dollars for a golf watch.
Pros
Both S60 Standard and Garmin S60 premium come with fitness tracking and activity tracking.
My favorite feature was the shot tracking, which showed your entire round after. Basically, these golf watches have the Garmin app that you can download on your phone or tablet and it's actually going to record all of your shots and you can go and Afro around and you can see on a whole one my drive went in the left graph and then you know, I was on the green and two, that kind of thing.
And you can see each of your shots, which is pretty cool. And then you can take that information and you know, figuring out what Porter GM needs improved the most. And then you can download different apps as well as different watch faces on these best golf watches, which is pretty neat as well.
Cons
If I'm using the Garmin S60 premium which I have been, um, you know, most of the time, if I don't really care about the elbow track of my shots, I'll just attach Garmin S60 premium to my bag and use it as a GPS. So that's kind of what I do. Mostly OBS, just because I'm not the biggest fan of wearing watches.
---
Read: Apple Watch Series 4: Bigger, Faster and Rugged
---
It would be nice for them to have a heart rate monitor just because they are fairly expensive but not a big deal. Garmin watches are the most expensive Gulf specific watches currently on the market.
---
Read: Best Smartwatch in 2020: Top 10 Reviewed
---
Frequently asked questions about S60 and Garmin S60 premium
Our pots and chips track as well?
Pods aren't, and chips around the green sometimes are and sometimes aren't.
So you know, 60% of the time they are 40% or not. Um, so it's kind of one of the main downsides to it.
Do you need to connect it to a phone for the GPS to work?
No you don't. They are a standalone device.
How many courses are on it and where are they?
Over 40,000 courses from around the world are on Garmin S60 premium. Um, pretty much all of the main courses that I've been to in US here, the Canada and over in like Asia as well. I've been, um, so pretty much 80%, I would say, of the courses I've been to are on Garmin S60 premium pretty much all of the full size, par 70, the odd like par 68,  69 that one but I would say about 80% of the ones that are on Garmin S60 premium, and most of the full size courses are going to be on Garmin S60 premium.
Which golf watch would I recommend?
I was saying before, the Garmin S60 premium is my favorite Gulf watch and I would recommend it. There are things that could be improved as for pretty much any watch or technology. Still, it is bit more responsive and it has a better battery life, and the features are the best out there compared to any other Golf watch.
---
Read: Apple Watch Series 2: A Complete Smartwatch in Cheap Price
---
I don't care spending the extra money for the Garmin S60 premium. So I would personally go with the Garmin S60 premium edition. Um, but if you don't have the extra money, then you must go with Garmin S60 Standard.
I use the Garmin S60 premium version myself.