You need the best graphics card for VR to enjoy the virtual reality experience to the fullest. Being key hardware for virtual reality gameplay, the graphics card can ruin or enhance your gaming experience.
While most experts suggest getting a Radeon or NVIDIA graphics card, there are so many options that it's hard to settle on just one.
Why Do You Need a Powerful Graphics Card?
While you can rely on a low-end graphics card for non-VR gaming, you have to invest in an excellent virtual reality graphics card because VR puts a lot of burden on your computer.
But that's not the only reason you need to buy a powerful GPU for VR.
First and foremost, your VR headset will have a particular resolution and FPS requirement that you have to meet. For instance, the Oculus Rift has a resolution of 1080 x 1200. Double the resolution as there is one screen for each eye.
The total comes up to 2160 x 1200, which is much higher than your conventional 1080p monitor resolution. Also, the headset screens have a high refresh rate i.e., 90Hz.
Thus, they need a powerful graphics card to run the game smoothly without glitches.
If the screen resolution is 2160 x 1200, your good old standard GPU will have a hard time running it at 90fps, so you'll likely see a lag in the display.
To prevent this, you need to have the best graphics card for VR, as it will allow smooth VR gameplay. Plus, it will keep the system cool even when the games get intense or are running for too long.
In this article, we'll help you find the best graphics card for VR to make your gaming experience a hit.
AMD Radeon RX 5700 XT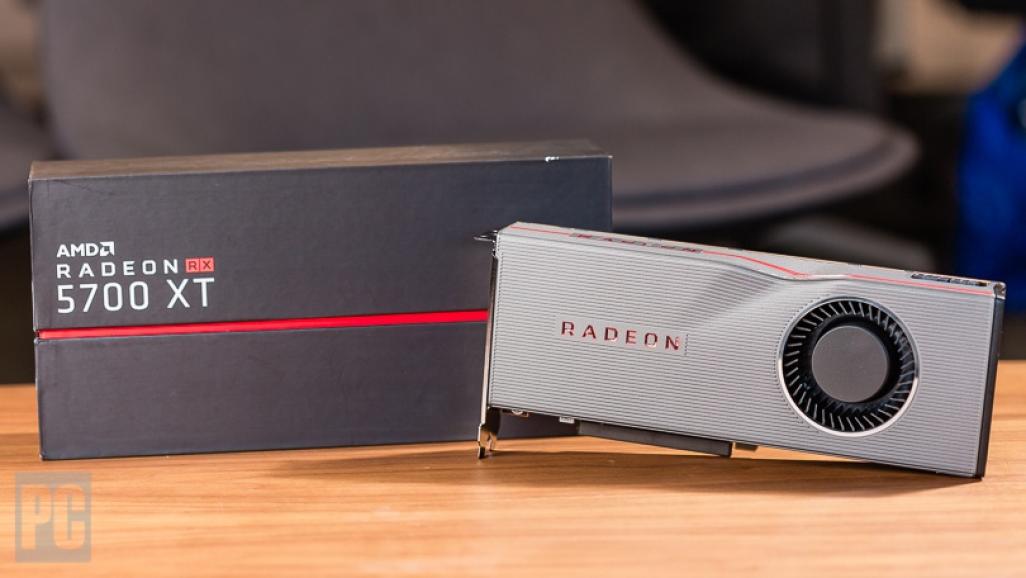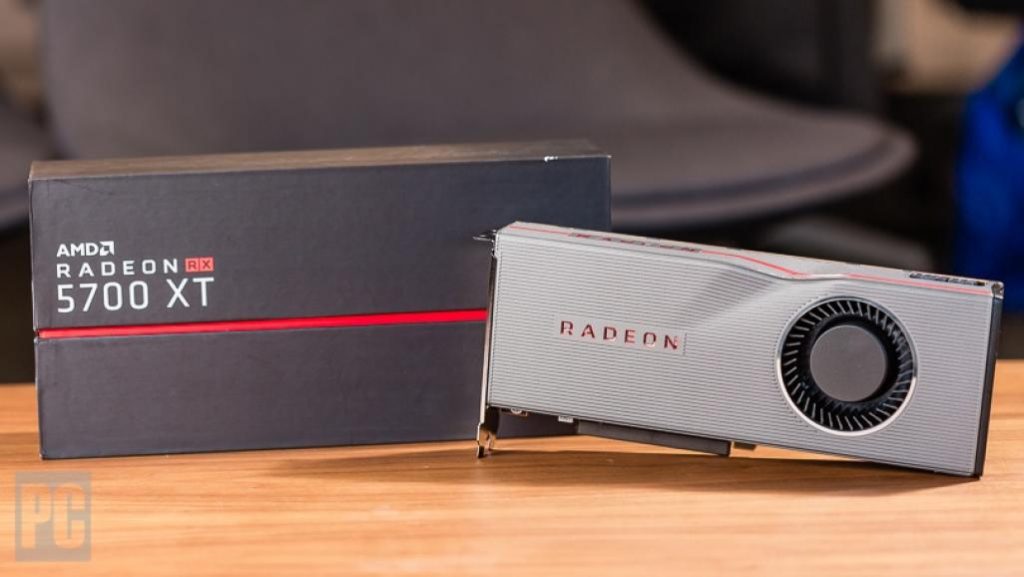 Boasting the 7nm Navi architecture, this is one of the best GPUs from AMD, offering you the performance needed for a glitch-free VR experience – and that too at a reasonable price.
You can use this best graphics card for VR with any VR headset and enjoy your VR experience without a lag. With 8GB of VRAM and 448GB memory, the graphics card lets you run the most demanding games with ease.
Most importantly, you'll benefit from the FreeSync2 refresh rate, which will prevent tearing on monitors. 
AMD Radeon RX 5600 XT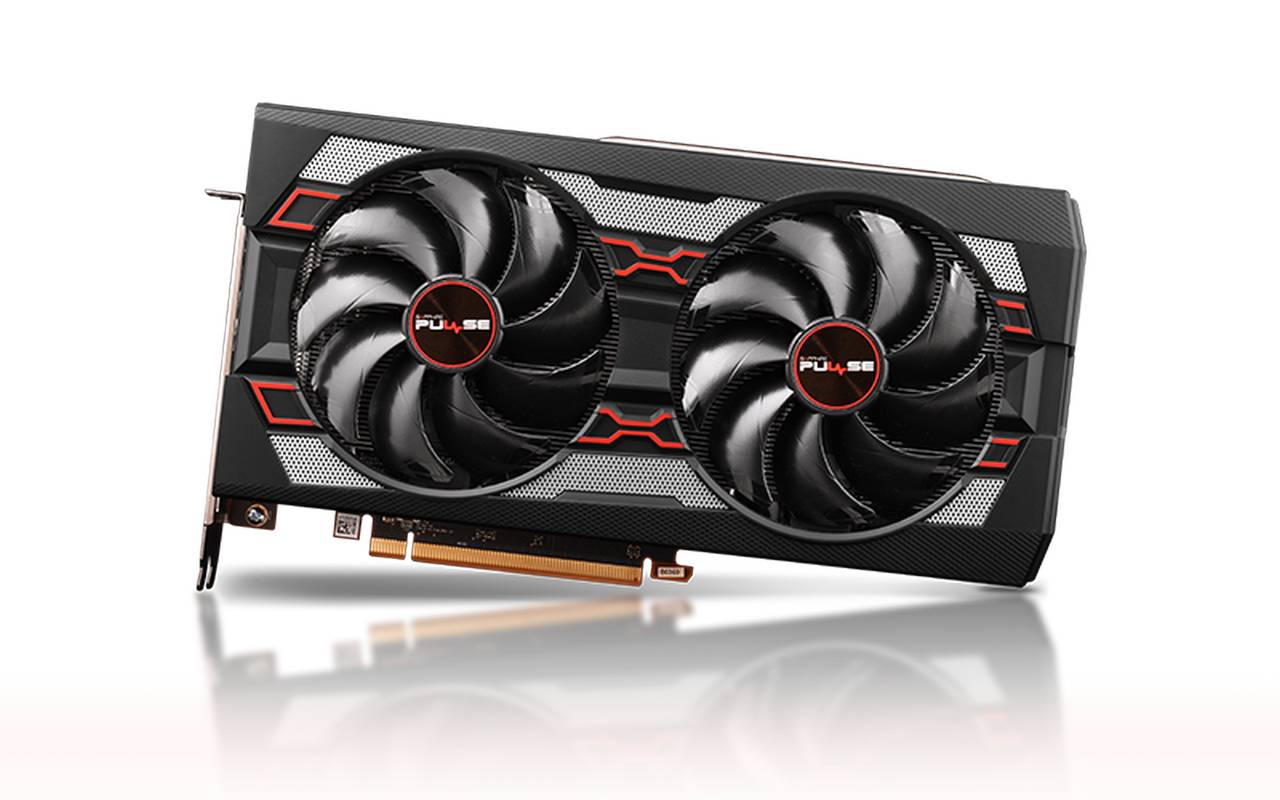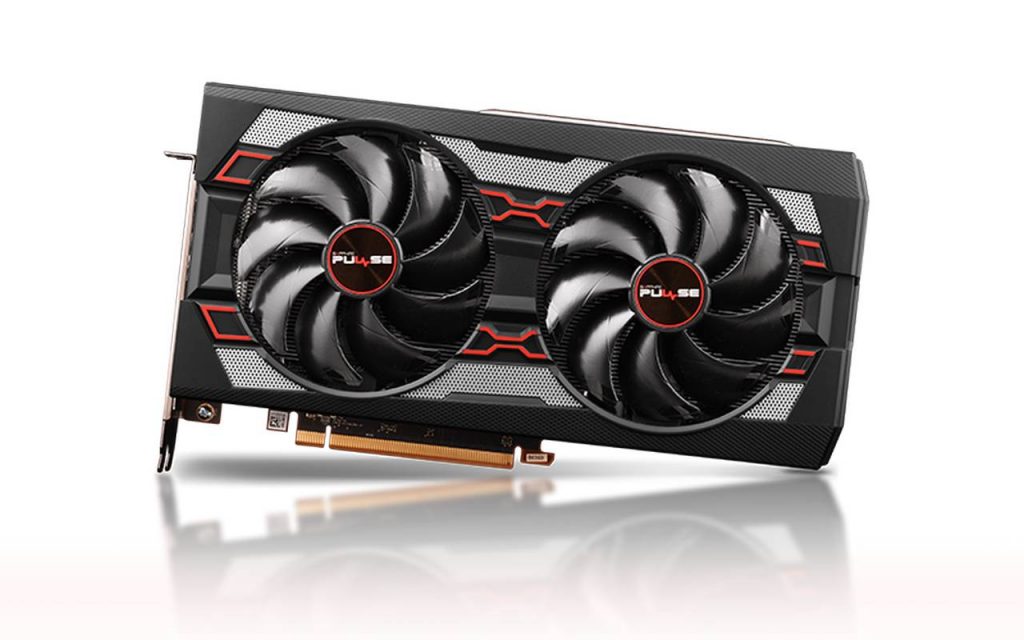 Needless to say, AMD is one of the top choices when it comes to buying the best graphics card for VR. Hence, the second appearance in a row on our list.
If you're looking for a mid-range graphics card, this one can satisfy your needs by working just as well as the NVIDIA's RTX 2060 Super.
Read: 8 Best VR Headsets for VRChat In 2020
Although it doesn't have the RTX perks, it's still a favorable pick, considering the price point. Don't expect this best graphics card for VR to tear the roof with performance, but it can definitely pack an enjoyable experience for you.
Featuring 6GB of VRAM, 336GB of memory bandwidth, and clock speeds of up to 1750MHz, this card can give you a top-grade 1080p viewing experience.
Just like the AMD card mentioned above, this one also comes with AMD FreeSync technology and a Displayport. To add, it can power any VR headset you're using.
NVIDIA GeForce RTX 2070 Super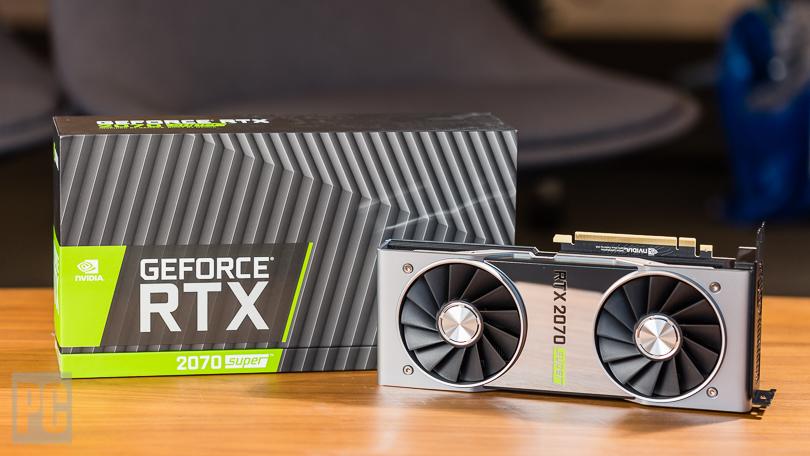 Sure, the AMD graphics cards are amazing at what they do, but they lack the RTX features offered by NVIDIA. If you want to experience ray tracing and other RTX features, try this NVIDIA graphics card for VR.
With 8GB of RAM, clocking speeds of up to 1770MHz, and a 448GB memory, the graphics card is a great addition to your VR den.
While AMD's best graphics card for VR used a 7nm process, this NVIDIA graphics card has a 12nm architecture, which is just as efficient.
Although it's more expensive than the AMD competitors, the graphics card lets you enjoy the lower end of 4k too. If you are not playing in VR and would want less stuttering on the screen, use a G-Sync monitor.
Gigabyte RTX 2080 Ti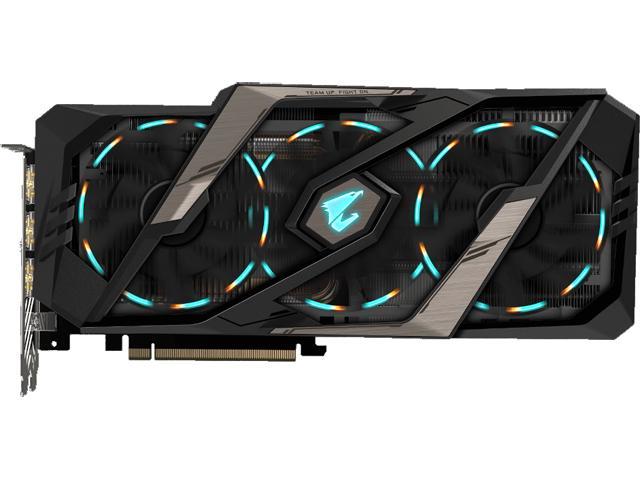 If money is not a concern and all you care about is getting the best out of a graphics card, this is the right choice for you. Boasting 11GB RAM and 1665MHz clock speeds, the graphics card will deliver a stellar performance for every monitor, headset, and VR game.
Besides, the best graphics card for VR has three-fan cooling, which will keep the system cool even when you're playing demanding titles.
Read: 7 Best Oculus Rift Games In 2020
Additionally, the customizable lighting lets you add a personalized touch to your VR gaming experience while the plethora of ports allow you to stay connected to multiple monitors at once.
Let's just say that all you need to have are deep pockets and a PC case that is compatible with the card. Then, nothing can stop you from having the time of your life during a VR gameplay.
MSI Gaming GeForce GTX 1660 Super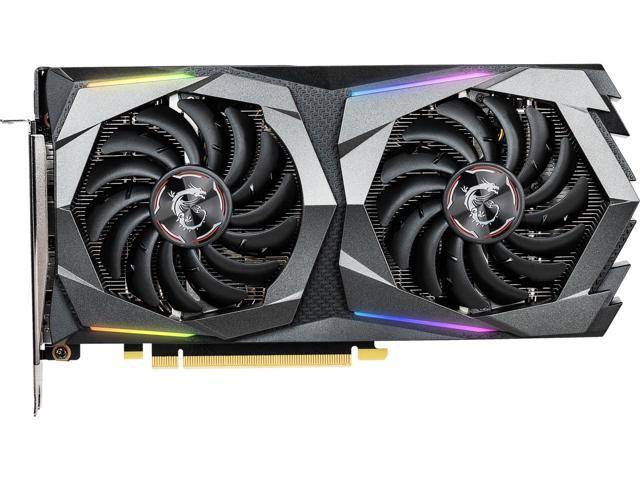 Although the GeForce GTC 1660 Super graphics card features the Turing architecture of the RTX cards, it lacks some capabilities such as the DLSS 2.0 and ray tracing. However, that's justified for the low-end price point.
This best graphics card for VR has 6GB RAM, 1830MHz clock speeds, and 336GB memory bandwidth. As you can see, the specs are pretty impressive for the price range.
Even when you're not playing in VR, the graphics card with boost the power of 1080p gaming, while the G-Sync technology plays a role in reducing tearing on the screen.
EVGA 11G-P4-2487-KR GeForce RTX 2080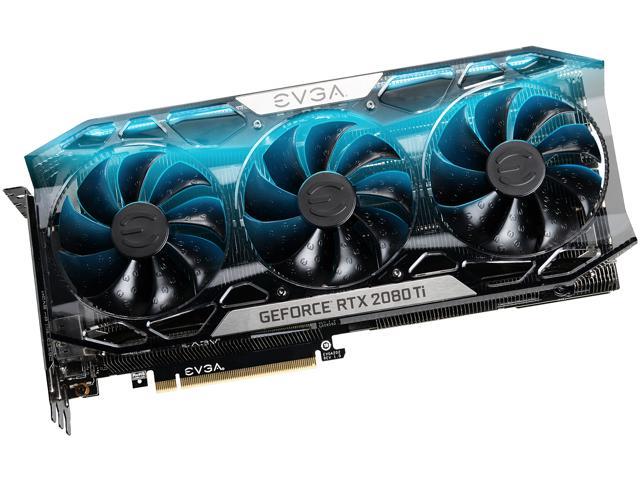 Featuring a 1755MHz real boost clock, this graphics card allows a tear-free VR experience with refresh rates going up to 240Hz. Plus, the triple fans ensure that the card stays cool while performing.
Thanks to the adjustable RGB lighting, you can meet the PC lighting needs of your liking. Also, the 11GB GDDR6 RAM is just what you need for running demanding games.
Additionally, the RTX benefits include real-time ray tracing and programmable shading. Overall, the Turing architecture makes this best graphics card for VR a wise choice for top-tier gaming.
XFX RX-590P8DFD6 Radeon Rx 590 Fatboy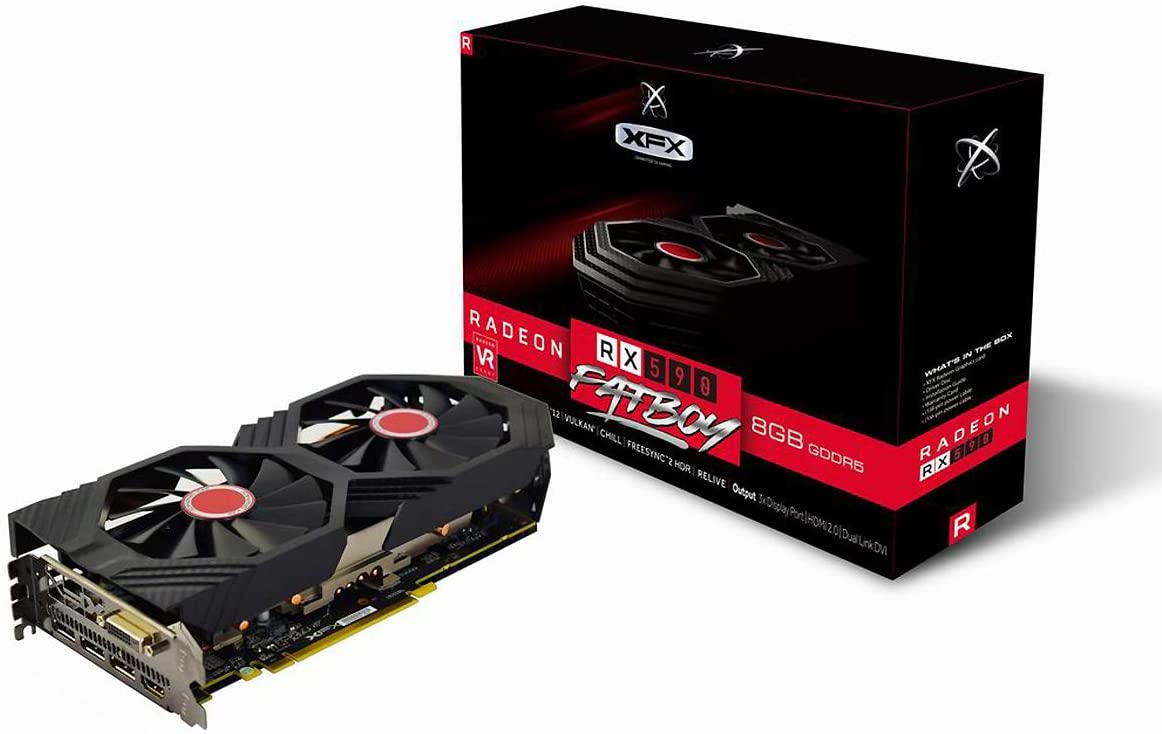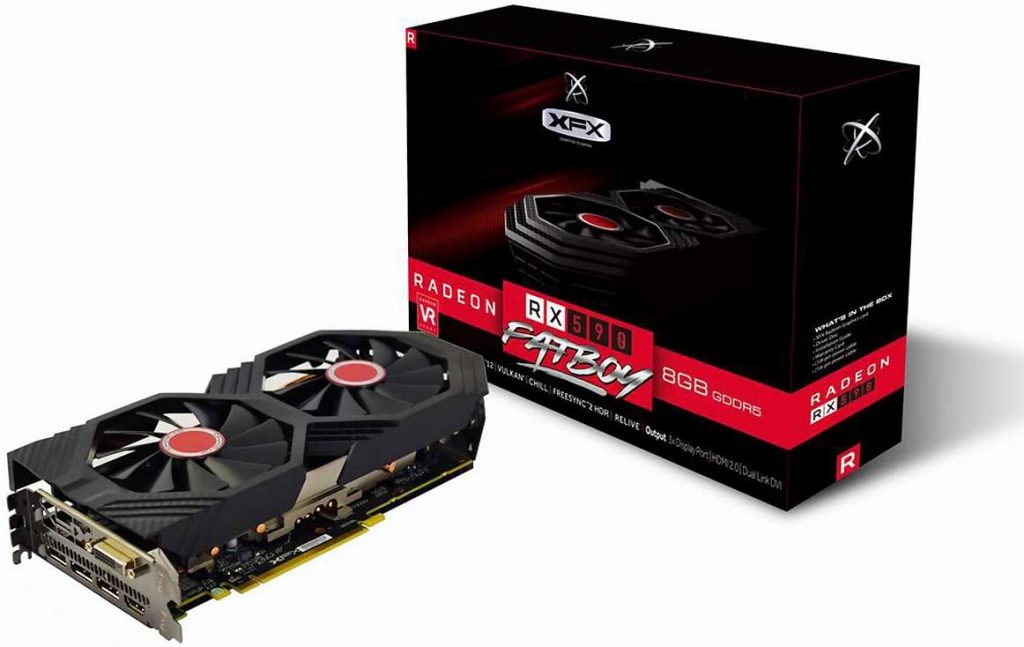 A successor to the Rx580, the Rx590 is a refreshed version with some additions in specs. Obviously, the most attractive thing about the GPU is its price, which makes it a reliable entry-level graphics card.
The Radeon 2304 stream processors offer an enjoyable gaming experience while the true-clock technology ensures efficient optimization in terms of performance.
The Fatboy can pair with any VR headset, delivering a stutter and tear-free gaming experience due to the AMD Liquid VR technology. 
Read: 10 Best 3rd Party Apple Watch Bands In 2020
Depending on what BIOS you like, you can take advantage of the dual BIOS for customizing performance. For keeping the card cool, you can opt for Performance BIOS. On the other hand, if you are in the field for stealth, go for the Quiet Lower RPM BIOS.
Equipped with the Zero DB fan system, the best graphics card for VR will keep the fans running efficiently to keep the noise to a minimum.
As the game gets intense and more performance is required, the fans will speed up as required.
ZOTAC Gaming GeForce GTX 1660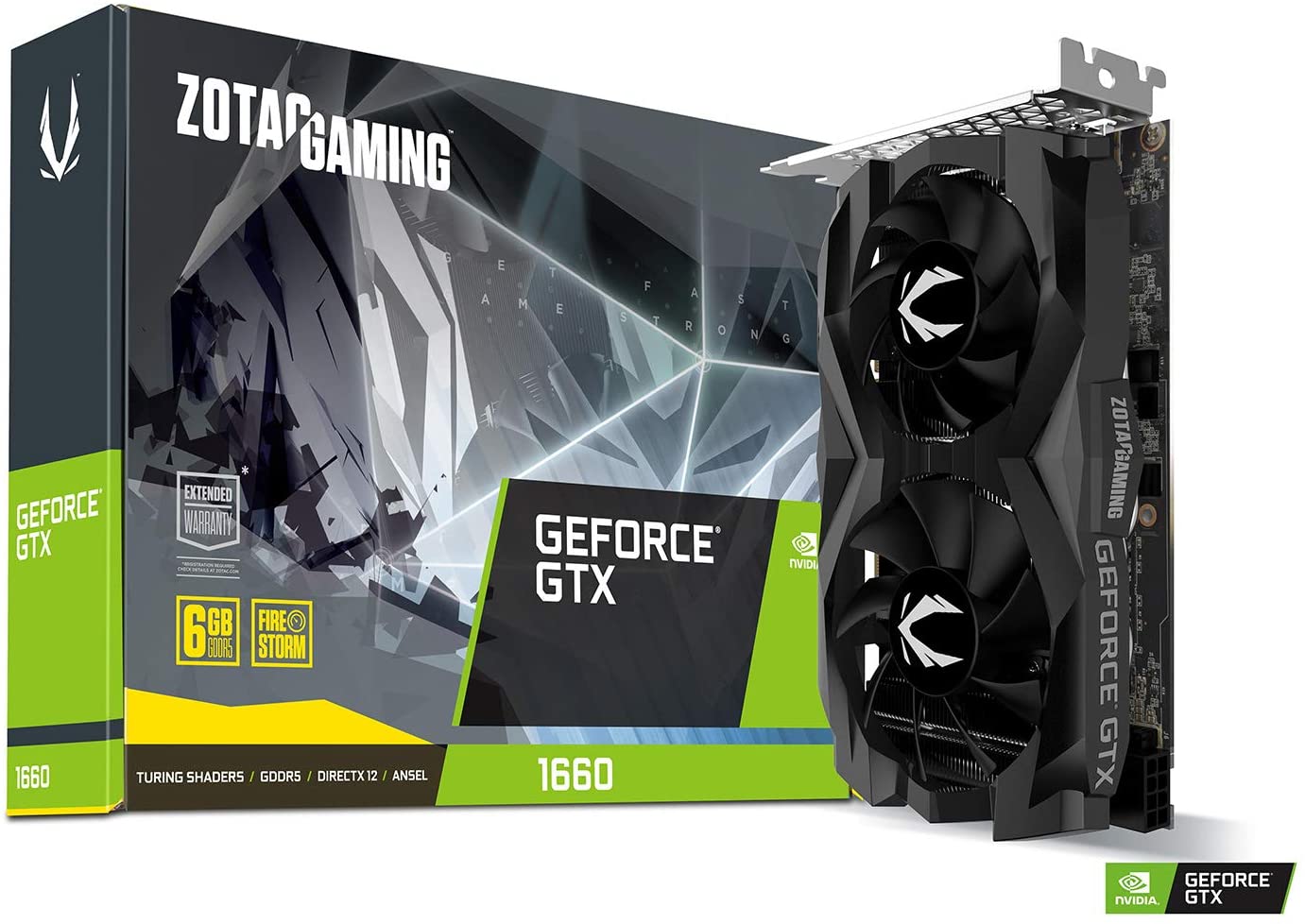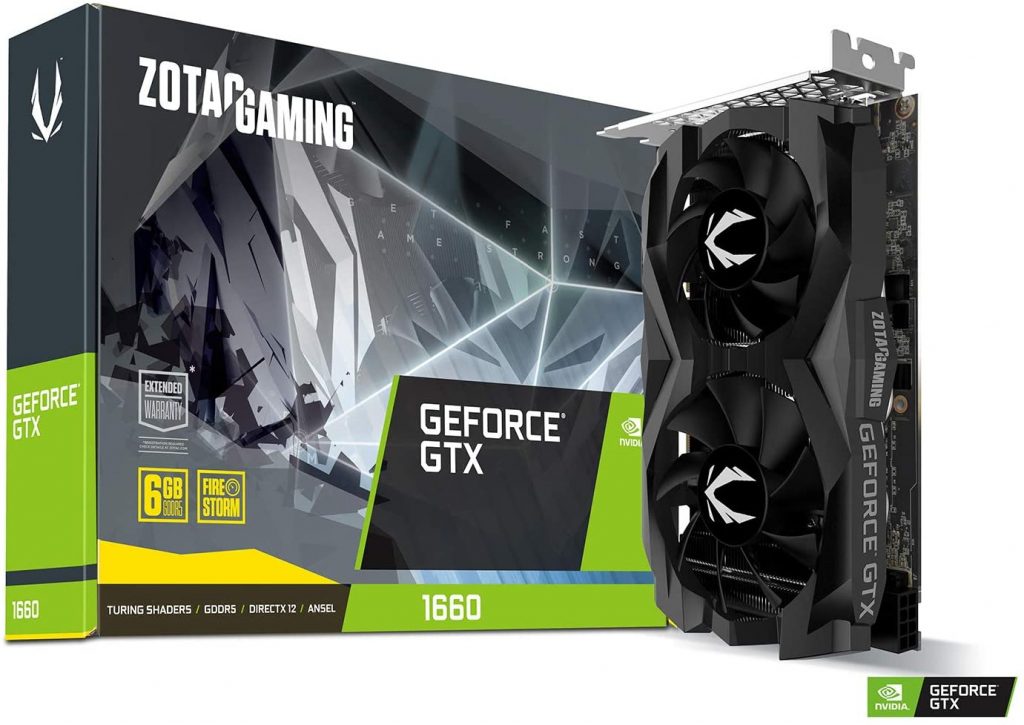 Here's a one-minute review for this graphics card: Zotac has done a great job at making an SFF-friendly card that has a smooth and quiet operation under high load. However, when it comes to price, the GeForce is quite pricey, and you can find similar options for much less.
Coming to details, the GPU uses Turing architecture and does not have RTX support, like most other cards of its sort. Plus, it has three DisplayPorts and an HDMI port for connectivity.
As for the clock speeds, 1770 MHz is quite sufficient for most gamers, while the 6GB memory is a bit lower than some other options on this list.
One of the more impressive things about this GPU is efficient cooling. Even when you're playing high-powered games, the best graphics card for VR won't go above 75C, which is something many cards don't manage to attain.
Final Words
With this, we come to our conclusion. If you are a VR enthusiast, you will know the importance of a best graphics card for VR. Even if you're a newbie, take our word for it: you definitely need a reliable graphic card to enjoy a glitch and lag-free gaming experience in virtual reality.
Hopefully, the options on this list would have helped you make a choice for your gaming needs. Let us know which graphics card you are planning to buy and why do you think it will be suitable for you.