If you're looking for the best VR headset for VRChat, you're in the right place as we'll be discussing several options in this article. While some of them are quite high-tech, others are simple mobile add-ons that can transport you to the alternate worlds of games.
But how do you choose the best VR headset? If you're buying a headset for the first time, you'll need guidance. Even if you've already used one, you'll need some help choosing a new headset as the technology keeps improving daily.
Buyer's Guide
Before you buy the best VR headset for VRChat, you must know a few things. In this section, we will discuss some factors to be considered before purchasing a headset.
PC Requirements
VRChat has some PC requirements that are accessible from their website. Just to simplify, your PC should run Windows 8.1 or higher and have a 4GB RAM. Also, it must have NVIDIA GeForce® GTX 970 / AMD Radeon™ R9 290 or above and Intel® i5-4590 / AMD FX 8350 processor or above. Plus, the computer must support DirectX Version 11 for you to use VRChat.
If your PC doesn't fulfill the requirements, you should either upgrade it or get a new PC. There is no use of buying a VR headset for VRChat if your computer does not have the required specifications.
Audio Quality
If you're looking for a VR headset with superior audio quality, you'll find the Vive VR headset to be an ideal pick.
Make sure you check the audio specs of a headset before buying it as some headsets need 'Bring Your Own Device' or BYOD for the ultimate audio experience.
Environments
Since VRChat offers different environments, you can choose the headset that supports all or most elements. The HTC Vive and Oculus Rift S support all aspects, while other headsets only support few features.
Some headsets offer Windows Mixed Reality, which is a combination of virtual and augmented reality. If you're looking for a low-budget headset, look for the ones that have Windows Mixed Reality, as they generally have cheaper builds.
Let's discuss some of the best headsets for VRchat available in the market.
HTC VIVE Pro Virtual Reality Headset
Acer (AH101-D8EY) Windows Mixed Reality Headset
Oculus Rift S PC-Powered VR Gaming Headset
Samsung HMD Odyssey+ Windows Mixed Reality Headset
HTC Vive Pro Eye Virtual Reality Headset
Sony PlayStation VR
Oculus Quest All-in-one VR Gaming Headset – 128GB
Google Daydream View
HTC VIVE Pro Virtual Reality Headset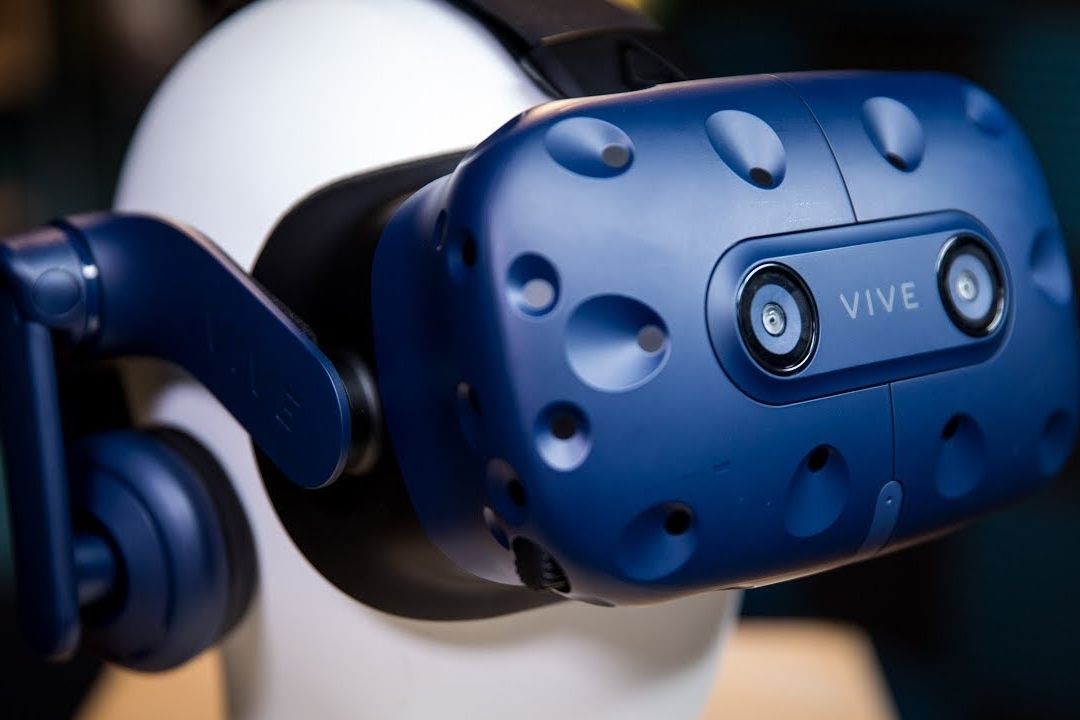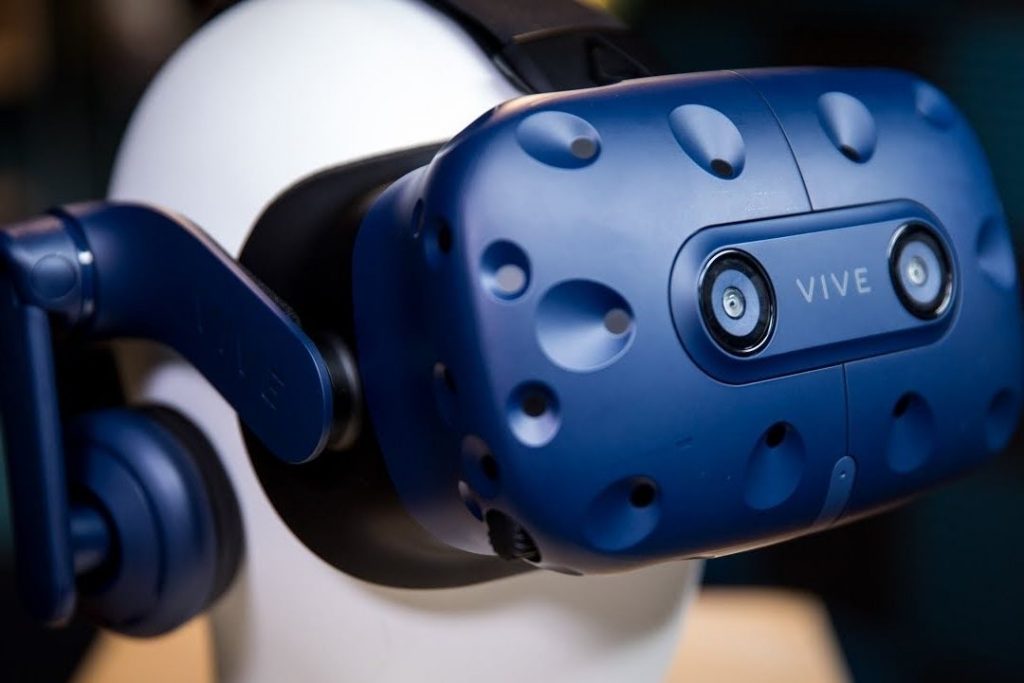 The HTC virtual reality headset offers vibrant colors with 2880 x 1660 and sharper details. Also, it has impressive tracking that covers all your movements to the nearest millimeter.
As for the audio, you'll have a ball of a time with the high impedance headphones and their noise cancellation technology. Moreover, it has an ergonomic design, which allows full comfort for enjoying your favorite games.
Along with the headset, you'll also get unlimited VR playing for over 700 games for two months.
Features
22'11″' x 22'11" space
Two months of Viveport Infinity
360-degree controller
High impedance headphones
Noise cancellation technology
Get HTC VIVE Pro Virtual Reality Headset From Amazon
Acer (AH101-D8EY) Windows Mixed Reality Headset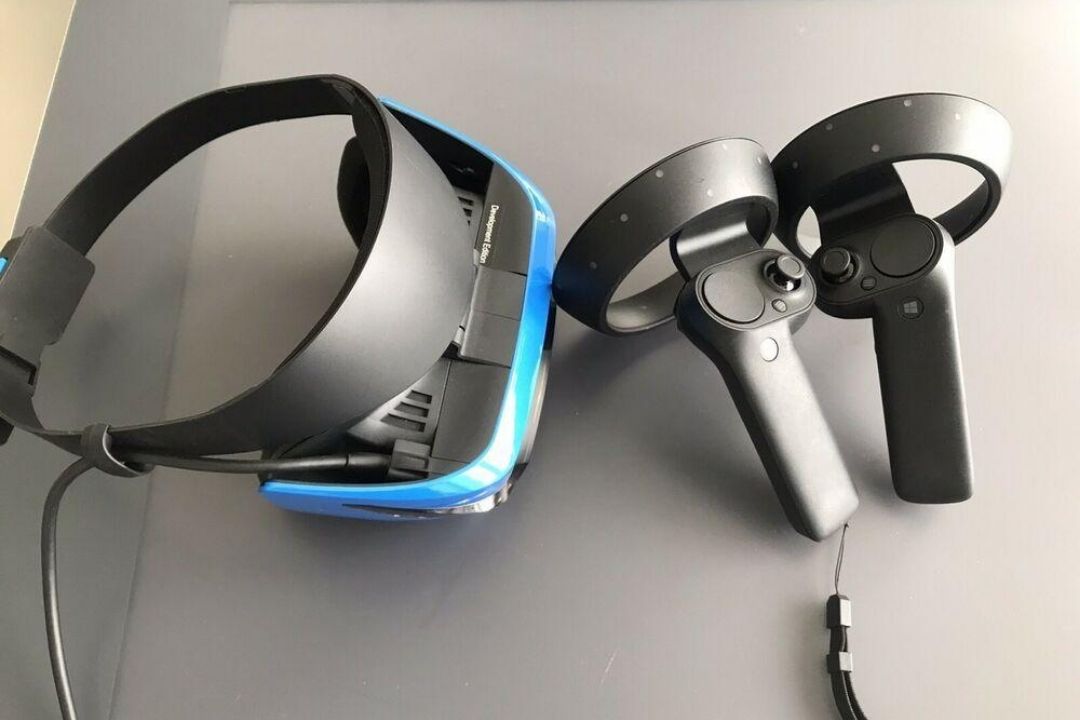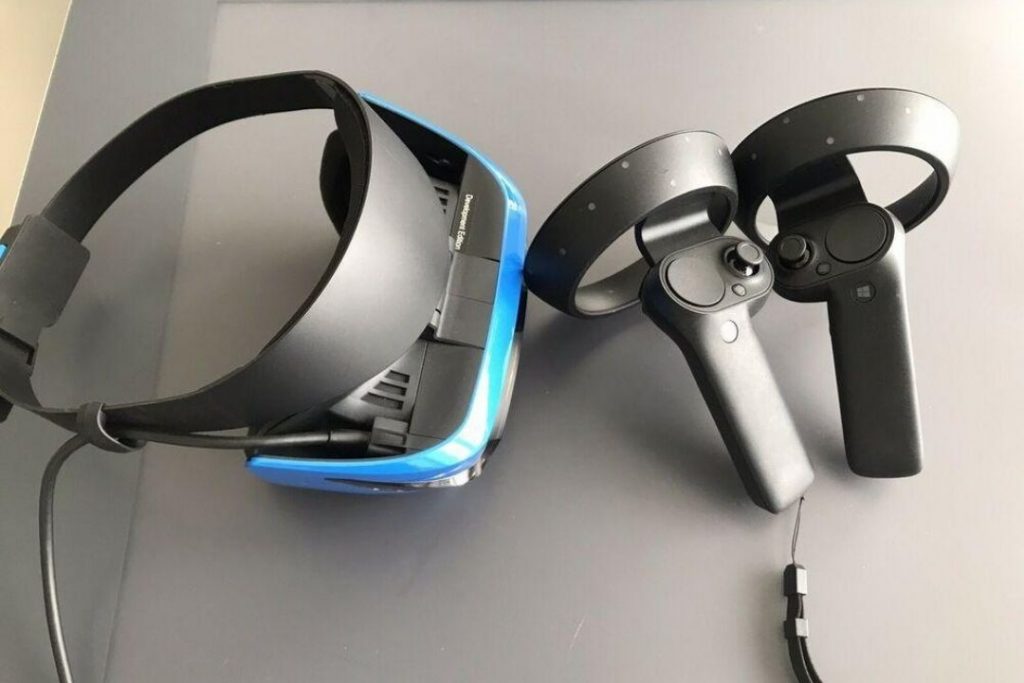 With a display size of 2.89 inches and a resolution of 2,880 x 1,440, this is one of the best headsets that you can invest in. It has a refresh rate of 90Hz, which is suitable for most gaming titles.
Moreover, a 100-degree field of view means that you won't miss any action. Also, it has tracking sensors, including a gyroscope and a magnetometer.
Equipped with Acer's technology, the headset eliminates the need for external sensors for interacting with your environment. As a result, you can get information about your surrounding more efficiently and move freely.
As soon as you get the box, you can start playing as no extensive setup is required. Plus, if someone talks to you during playing, you don't have to take the headset off. Simply lift the flip visor and get in touch with the real world around you.
Features
2,880 x 1,440 resolution
90Hz refresh rate
Inside Out B+W VGA camera
13 feet cable length
Gyroscope and accelerometer
Get Acer (AH101-D8EY) Windows Mixed Reality Headset From Amazon
Oculus Rift S PC-Powered VR Gaming Headset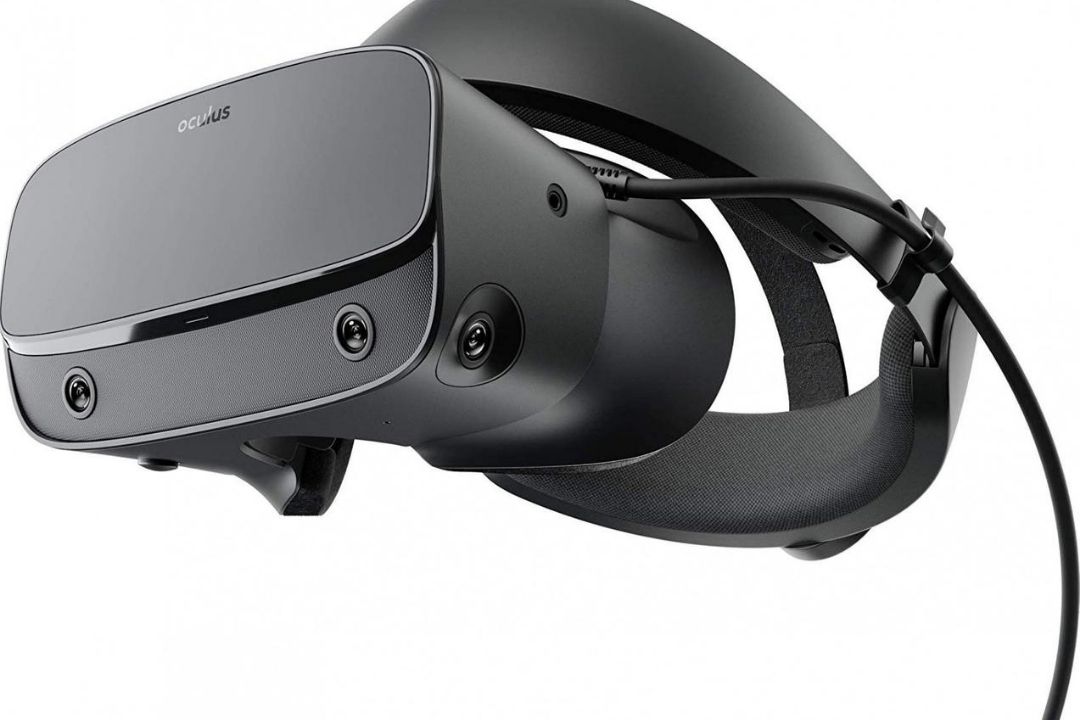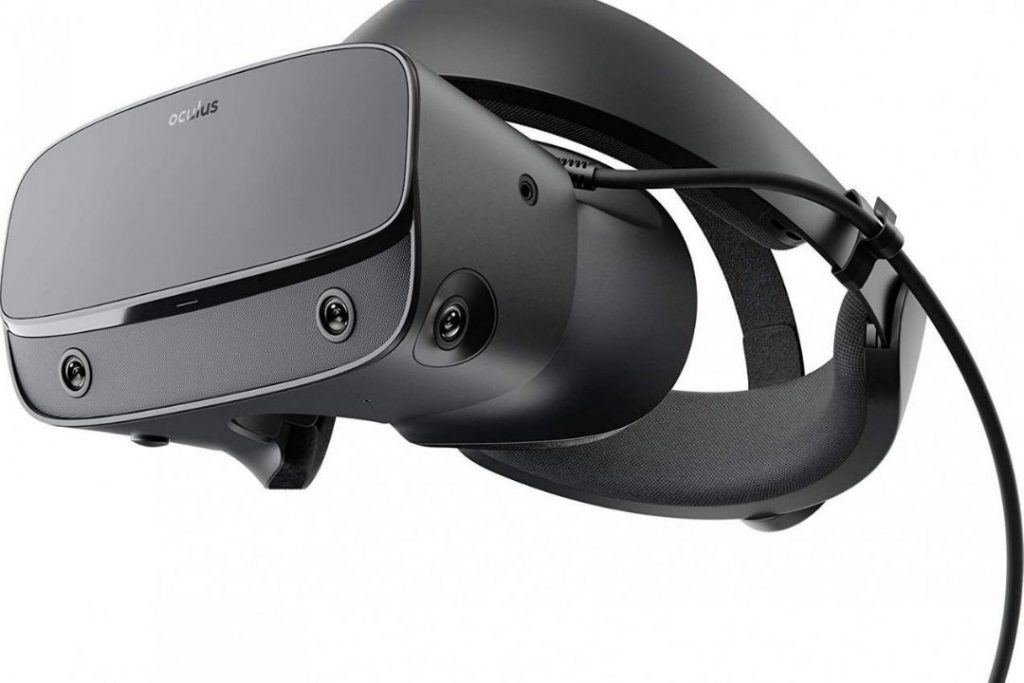 You can't possibly talk about VR headsets without mentioning Oculus Rift. It allows you to play tons of games already present in the Oculus store. Besides, the next-generation lenses and crisp display ensure that you enjoy every game to the fullest.
Oculus employs improved optics in their headsets, which means that you'll be able to experience vivid colors. Additionally, the Halo headband speaks for the ergonomic design, which is suitable for speedy movements.
Read: 7 Best Oculus Rift Games In 2020
Now, you can beat all your friends in any game because the Oculus touch controllers make sure that your throes and slashes in the games are as realistic as possible. Without the need for external sensors, the headset translates all your movements, no matter what direction they are in.
Features
Improved optics
Halo headband
Hundreds of games
Two touch controllers
Room-scale tracking
Get Oculus Rift S PC-Powered VR Gaming Headset From Amazon
Samsung HMD Odyssey+ Windows Mixed Reality Headset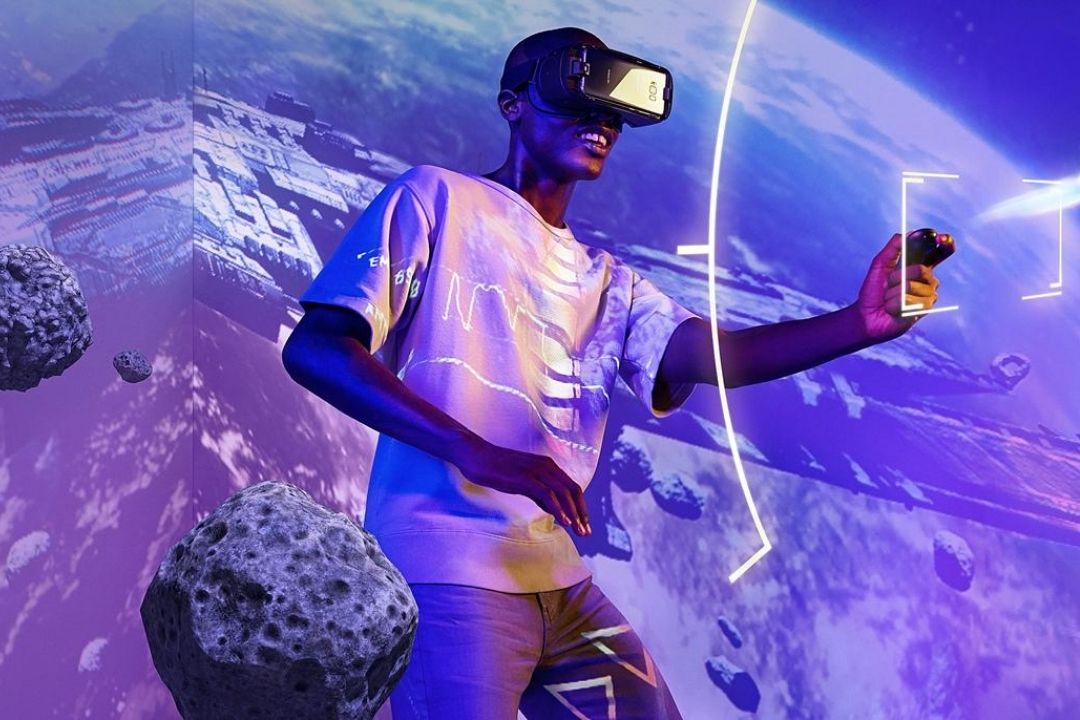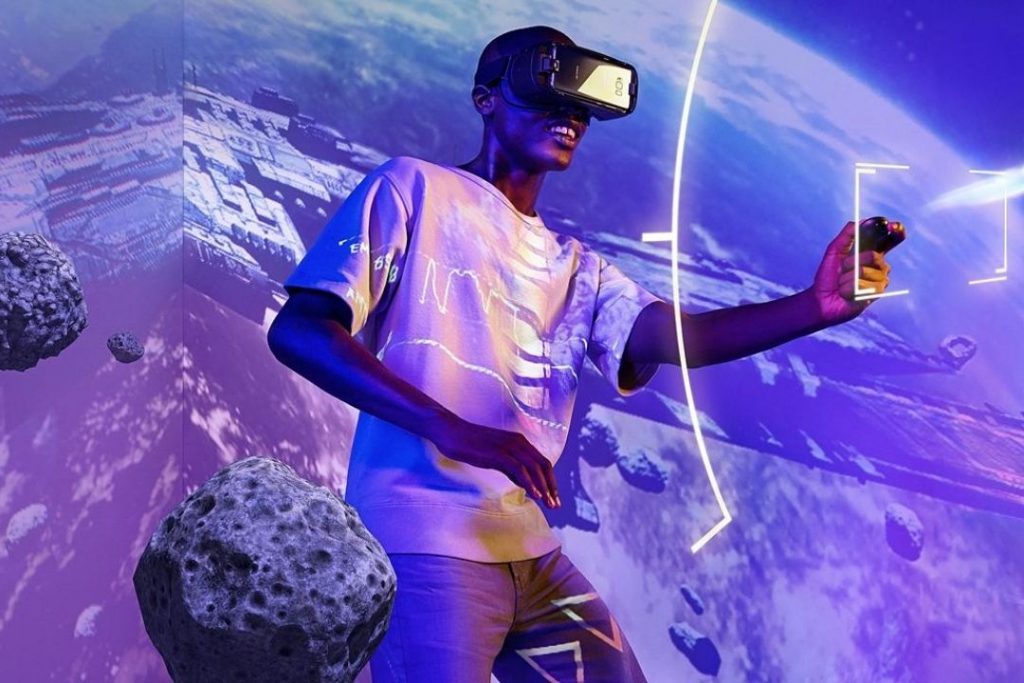 Believe us when we say this: you can't really go wrong with Samsung. This headset has a 3k AMOLED display with a 110 field of view, letting you experience virtual reality the way it was meant to be enjoyed.
Along with that, the auto-adjust contrast and ultra-deep blacks show even the tiniest detail from the darkest scenes. The headset also gives you easy access to the Windows Store, where thousands of games are waiting to be played.
Thanks to the AKG headphones, you'll be able to experience premium sound. Apart from using high-quality materials, Samsung has also focused on the comfort level of the user. This headset is 10% lighter than average headsets and sits comfortably on the user's forehead.
With the headset, you also get two months of unlimited access to all your favorite titles.
Features
Access to streamer libraries
3600 spatial sound
Auto-adjust contrast
Precision-controlled LEDs
3k AMOLED display
Infinity subscription for two months
Get Samsung HMD Odyssey+ Windows Mixed Reality Headset From Amazon
HTC Vive Pro Eye Virtual Reality Headset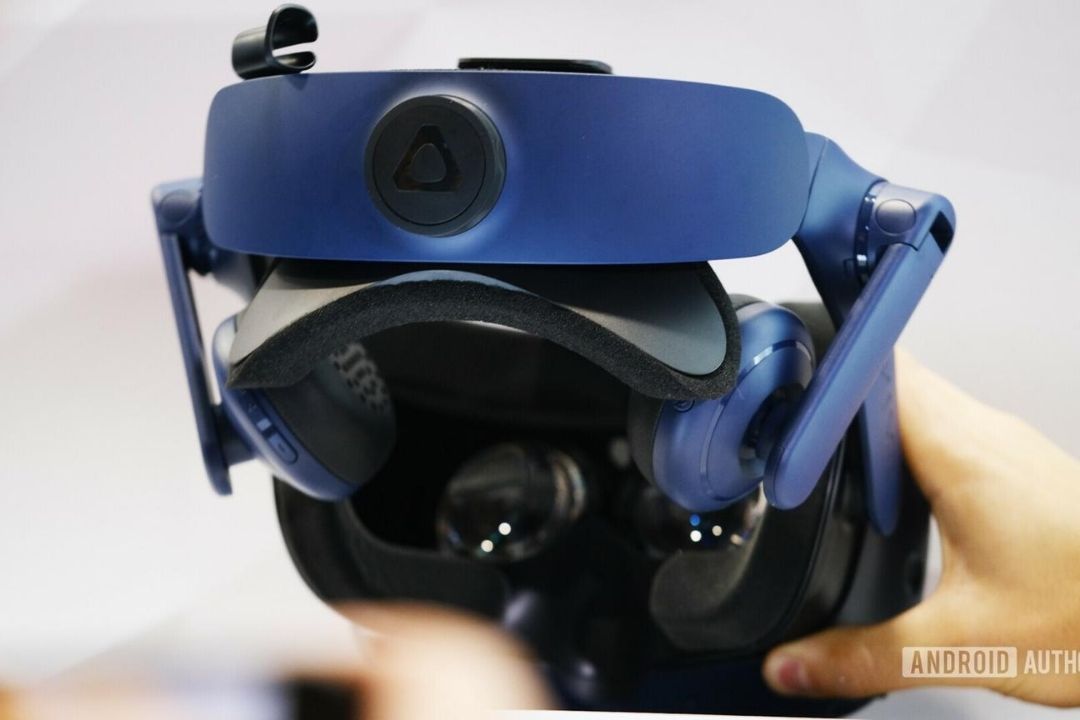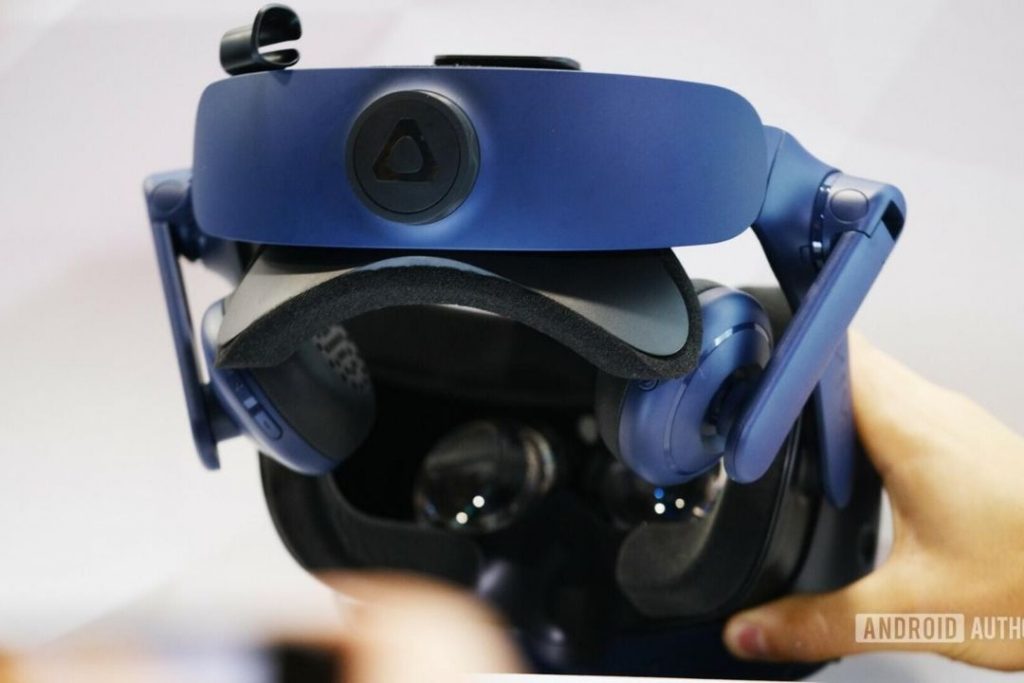 The HTC Pro Eye headset has a precision eye-tracking system that offers precise tracking of eye movement. Additionally, it provides foveated rendering with optimized graphic fidelity.
When it comes to simulation, the HTC Pro Eye is hard to match as it delivers incredible graphics and text. Plus, it is built for comfort; thus, it sits perfectly on your forehead. It caters to different head sizes so that you don't get tired during extended VR sessions.
Read: 10 Best 3rd Party Apple Watch Bands In 2020
With the headset, you also get two months of Viveport Infinity to play over 700 games with your buddies.
Features
Foveated rendering
Two months of Viveport Infinity
User analytics
Precise eye-tracking
Visual fidelity
Get HTC Vive Pro Eye Virtual Reality Headset From Amazon
Sony PlayStation VR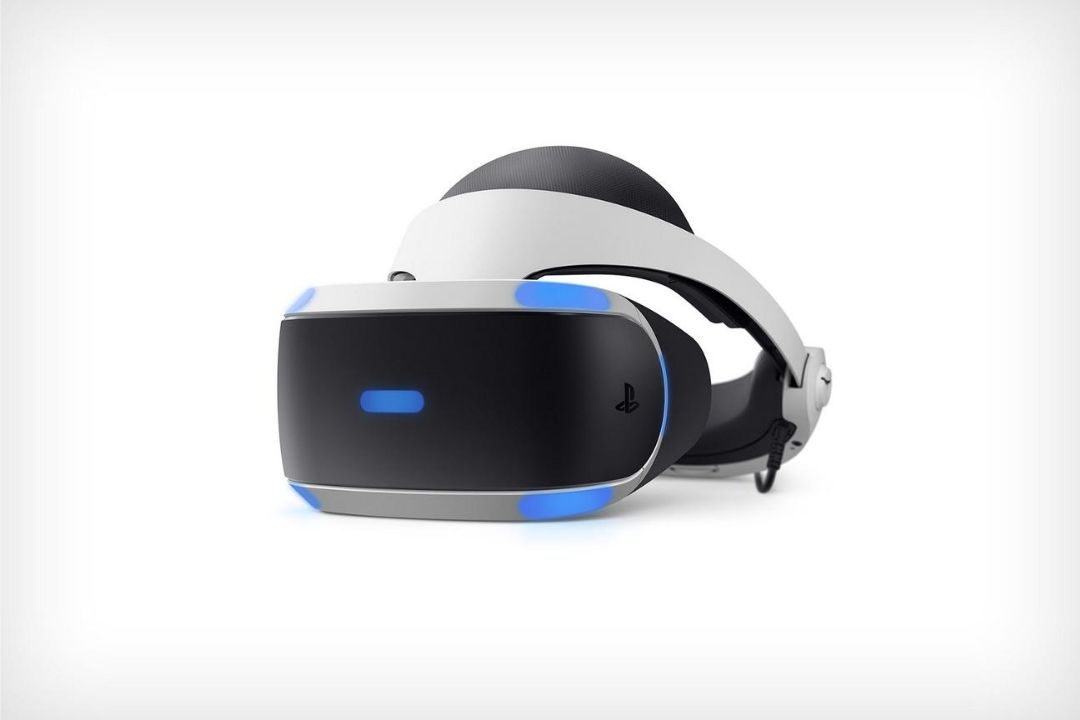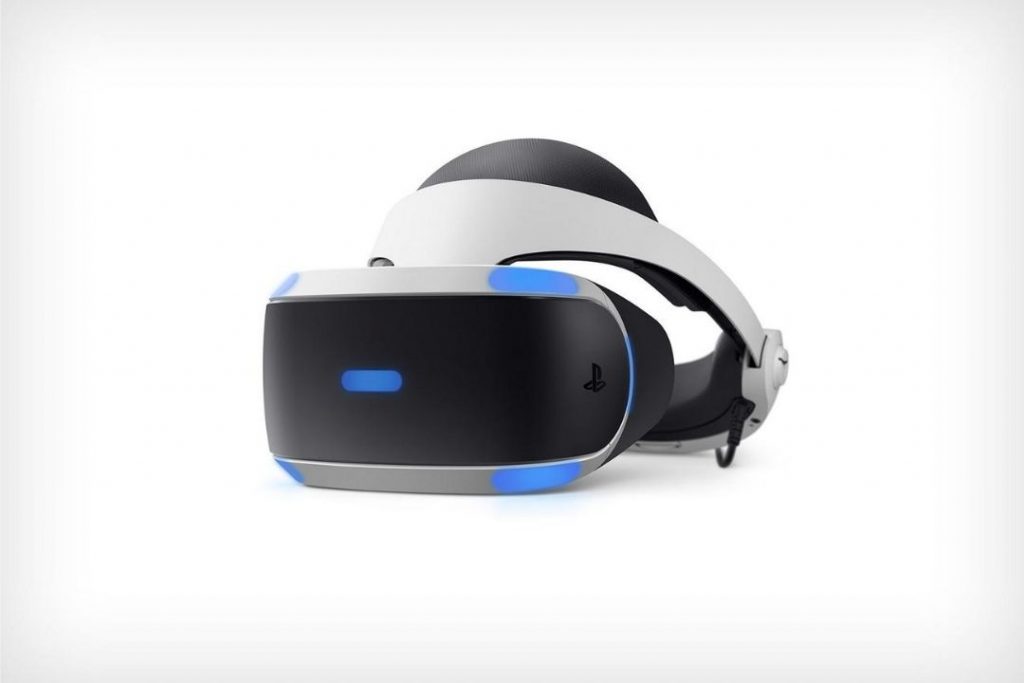 This Sony VR headset delivers incredible performance, transporting you into a new world, where you can experience sounds and visuals in the best possible way. You don't need to set up anything as the VR follows a plug-and-play system.
Owing to its Advanced 1080 display, the headset can run up to 120 frames in a second, letting you enjoy every second of the gameplay. Plus, it has 3D Audio Technology, which means that you'll be able to hear sounds coming from all directions.
Features
Advanced VR display
Plus and play
120 frames per second
1080p OLED display
3D Audio technology
Get Sony PlayStation VR from Amazon
Oculus Quest All-in-one VR Gaming Headset – 128GB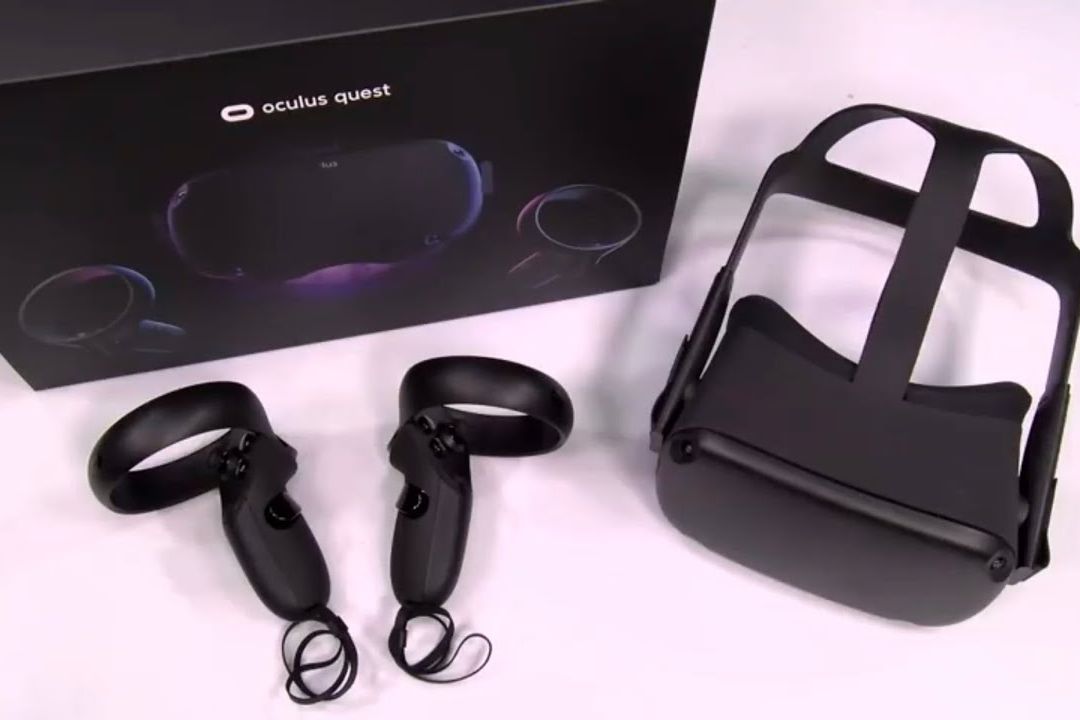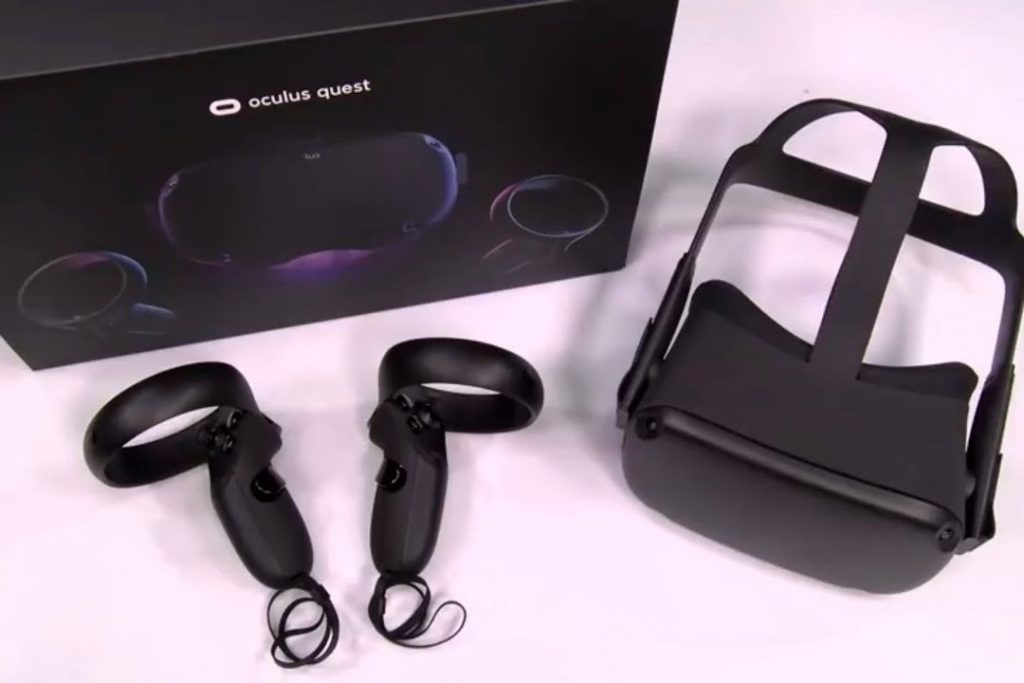 The all-in-one headset saves you from the hassle of wires, leaving all limits behind. While armed with the Oculus touch controllers, your gestures in the game will be seen in realistic precision.
No matter where you are, it takes a few minutes to set up the controllers so that you can play in your home or at your friend's. Similarly, the headset offers the same level of performance no matter how big, or small a space is.
Read
Thanks to the Guard technology, you won't knock over anything around you, making sure that you play in a controlled environment.
Features
All-in-one headset
Two touch controller
Easy setup
Guard technology
Get Oculus Quest All-in-one VR Gaming Headset – 128GB From Amazon
Google Daydream View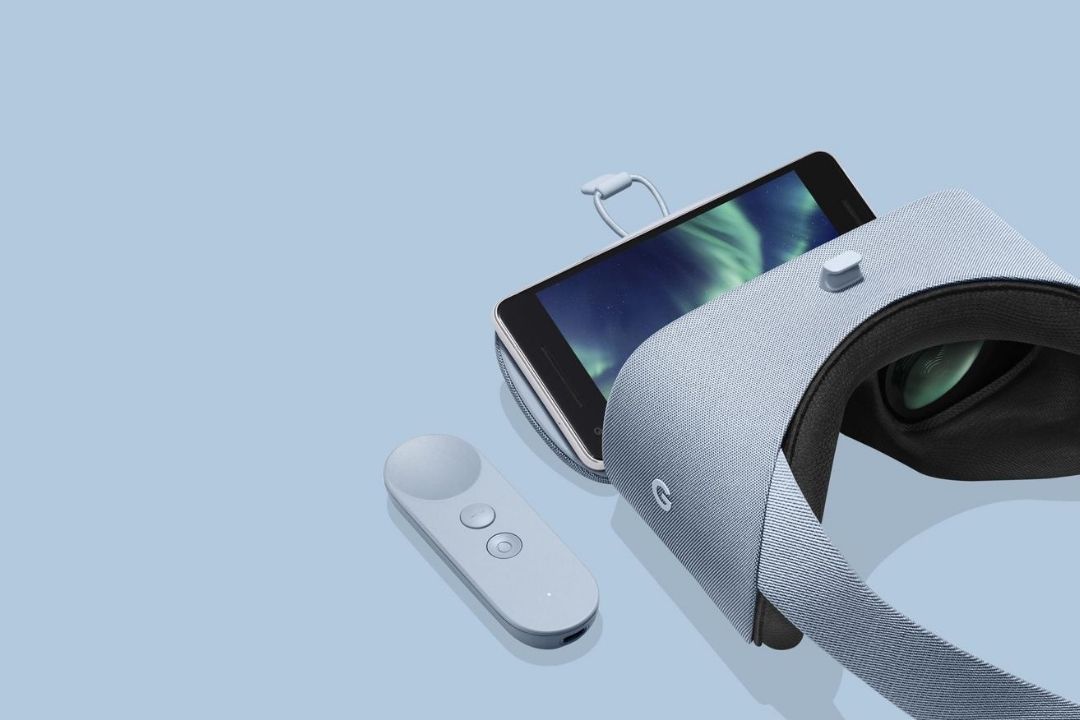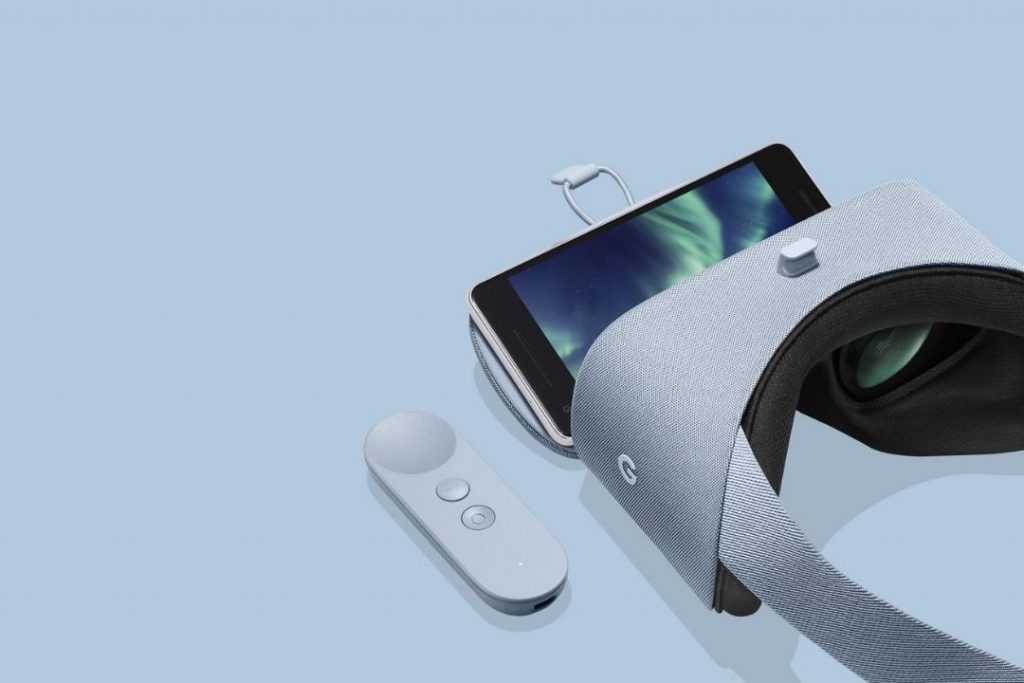 If you want to experience the world of VR truly, opt for the Google Daydream View, which can be used for much more than just games. From enjoying concerts to sports matches, you can experience everything in a panoramic 360-degree view with this VR headset.
Made of breathable fabric, the Daydream is exceptionally lightweight and comfortable for all head sizes. Possibly the best thing about the Google Daydream is its connectivity to the Daydream app, where you can find tons of games to play.
All you have to do is put your phone (which is Daydream-ready) in the headset and enjoy your favorite movies, sports matches, and VRChat.
Features
Daydream app compatibility
Handy storage
Panoramic 360-degree view
Durable fabric build
Compatible with Daydream-ready phones
Get Google Daydream View From Amazon
Final Words
Now that we have discussed the best VR headsets for VRChat, you can easily make a decision about which one to choose. Obviously, on the top of your head, the Oculus Rift will seem like a good choice, but there are plenty of other options, too, as we have mentioned.
Depending on your personal preferences and PC specs, you can choose a headset for VRChat and everything else related to virtual reality.
Take your time to decide which headset you want to choose as you'll be spending a few hundred bucks. Let us know which VR headset you decided to buy and why it is the best choice for you.