This Definitive Guide Will Let You Know The Best Security and Privacy App For Android.
In early nineties, Peter Steiner published a famous cartoon, saying "on the internet, nobody knows you're a dog", but this is not true anymore. Privacy has become a thing of past. Telecom providers, government agencies, and even private companies know who you are, where you live and what exactly you do, all that by tracking your online activities.
The core function of Android is to collect data about you so that it can serve you better ads which often lead to lack of privacy.
Now, if you really want privacy, stop using Android phone on the first place, but since we cannot do that, here are 5 security and privacy apps for android that will help you;
X-Privacy: Prevent Apps From Leaking Data
Hide It Pro: Hide Personal Content
RedPhone: Encrypted Phone Calls
Wickr: Secure Instant Messenger
Orbot & Orweb: Anonymous Internet Surfing
X-Privacy: Prevent Apps From Leaking Data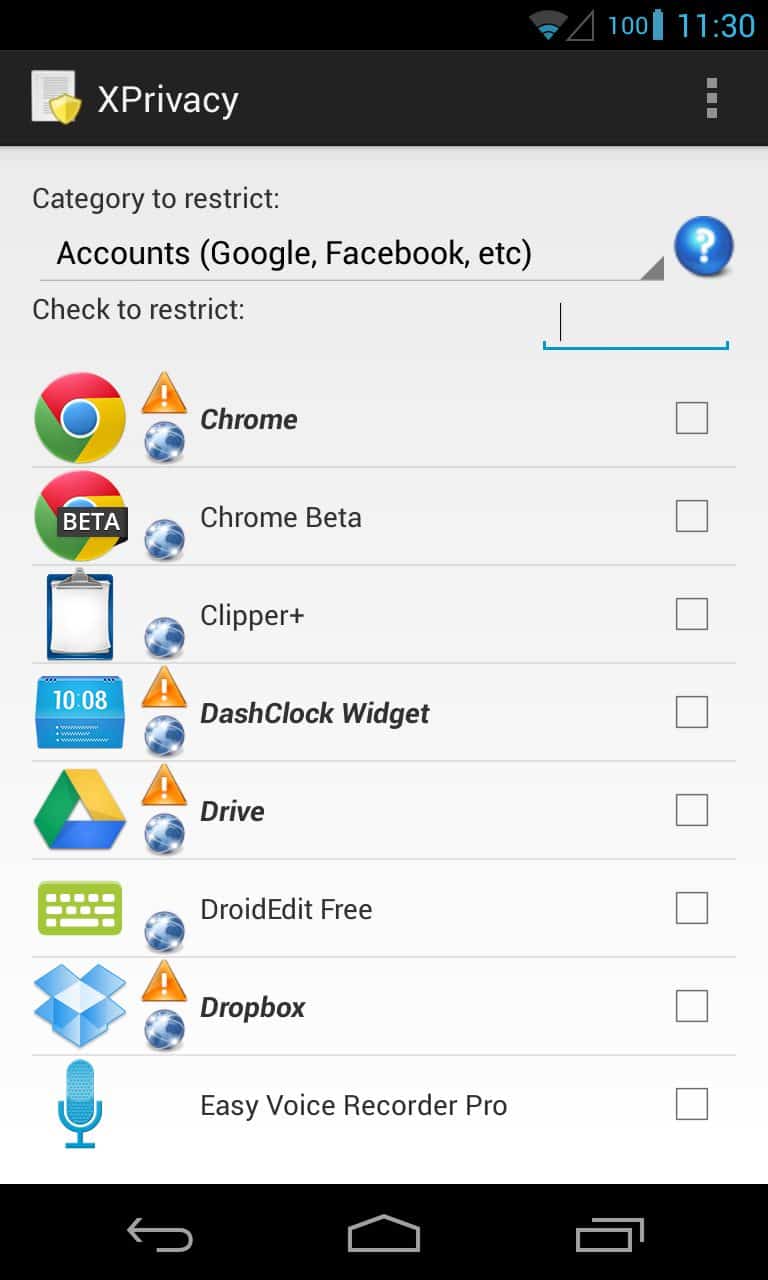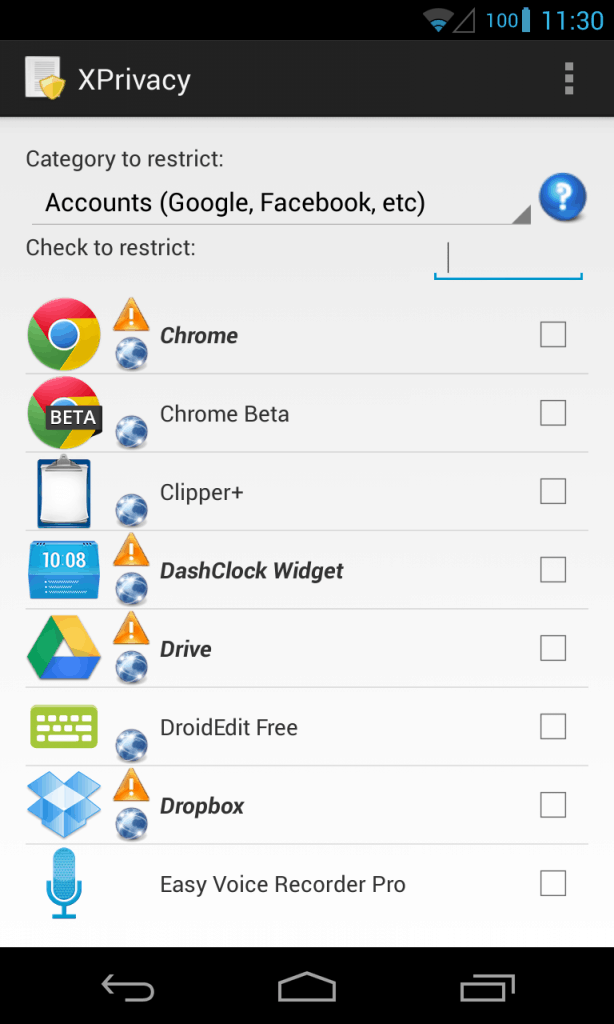 Let's start by fixing all the install apps that are leaking our data. Now I know most people don't read the app permission before installing them, but we'd never know which of them is missing the app permissions. For instance, a year ago, a popular flashlight app, came into news for collecting anonymous data by misusing the GPS permission.
So to avoid these kinds of data leaks, I highly suggest you use this security and privacy app for android. With this app, you can either generate a fake data or you can go to individual app and revoke its access to your location, contact, internet access et cetera. The app interface is simple and easy to understand. However, the installation can be bit tricky as it requires a rooted device and exposed to multiple be installed.
If your phone is rooted or running lollipop, then I suggest you try it's alternative, like LBE security masters. Obviously this is not as powerful as X-privacy, but this is worth trying.
Read: Hands On Hermès Apple Watch Review
Hide It Pro: Hide Personal Content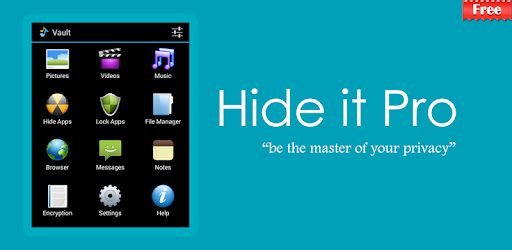 Everyone has some personal data that they don't want others to see. I'm sure you had them too, right? Now, one way of hiding them is by adding a period in front of its folder name. And it's content won't be visible inside our traditional gallery app, or you can also use application like Smart App Lock, but Hide It Pro security and privacy app for android goes one step ahead of them. On the surface, it looks like a regular or new manager app that lets you adjust your device volume.
However, the real fun begins when you long press the auido manager logo. You will need to enter the pin and then you will see a world there. You can add all your personal photos, videos, files, and even messages if you want. There is also an option to act standard 256 bit encryption. However, a friendly advice before you uninstalled this app, make sure you remove all the data from the vault or you can get to do serious trouble.
RedPhone: Encrypted Phone Calls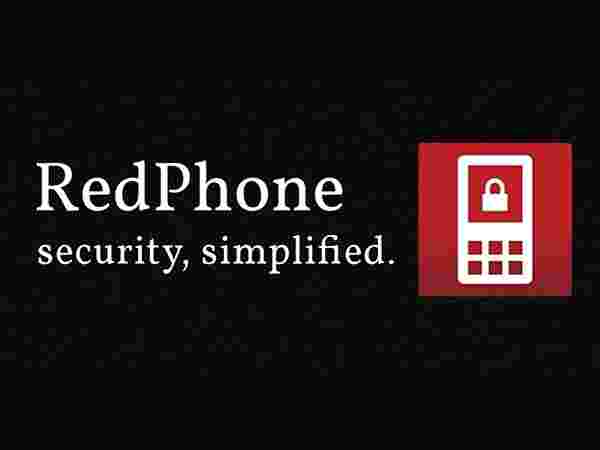 Now, frankly speaking, I have never used this application simply because I never had the opportunity, but if you really want to encrypt your phone calls to avoid any eavesdropping, then this is what you need. To you use it; first party should install this application on their phone.
And by making a call, simply press encrypt with RedPhone options on the dialler screen. And it will start encrypting the voice on both end of the conversation using the standard EES encryption.
And the best part in this security and privacy app for android is, it won't even use voice data instead it runs on internet. So go ahead and try this application. It is free, open source and available for both iOS and Android.
Read: Top 10 Fitbit Bands in 2020
Wickr: Secure Instant Messenger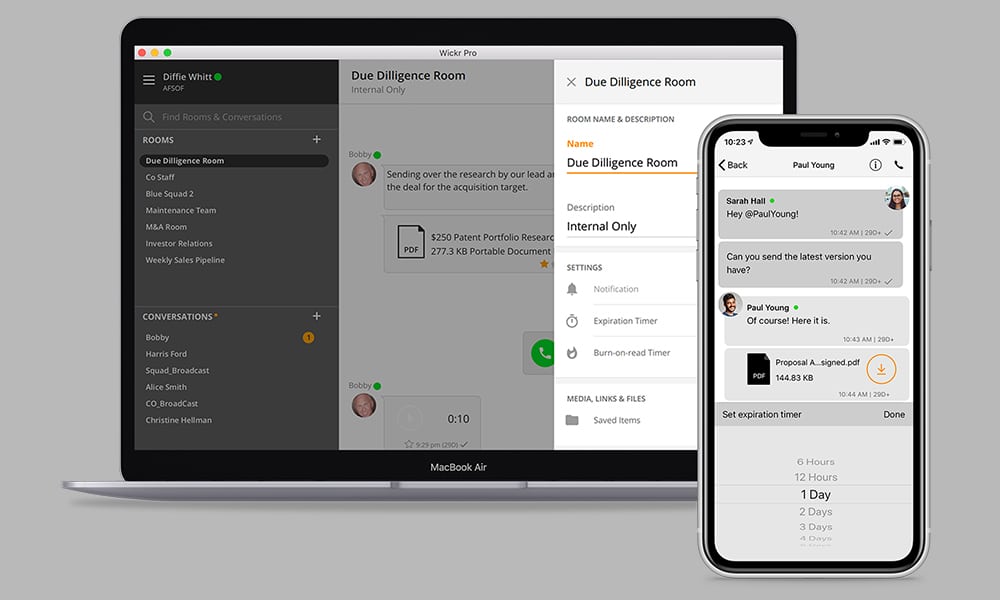 Now that we have made our phone calls secure, it does make sense to secure our chat as well, right? Since Whatsapp uses end to end encryption, there is no big threat for privacy there. However, if you are having some top secret conversation or skeptical of audio data being stored on WhatsApp server, then try this app called Wickr.
This security and privacy app for android is highly secure, holds no data on the server and best of all like Snapchat, it can also serve destruct messages after a specific period of time. And one more thing, even though this application is free, the developer offers a hundred thousand dollars bounty for anyone who can crack the code. So how cool is that?
Orbot & Orweb: Anonymous Internet Surfing
 The moment you're going into the internet, all the sites and applications start tracking your activity. Since it is impossible to stop the company from spying on you, the only option left is to confuse them. And for this, I highly recommend you use Orbot & Orweb security and privacy app for android.
Read: Apple Watch Series 5 VS Fitbit Charge 4
This is an Android extension for popular Tor browser. Once this app is enabled, it will act as a proxy and encrypt all your internet traffic. Simply put it, make you anonymous on the internet. Similarly, stop using private browser. It doesn't hide your browsing activity from either your search engine or your ISP. Instead use Orweb it is a browser addon for Orbot and can make you quite anonymous on the internet.
Its default search engine is DuckDuckgo, the only search engine that doesn't track you online, and it can also play the video inside this browser itself. However, if you don't want to go through the pain of turning Orbot and then searching on Orweb, then try "Disconnect Search".
So these were the best security and privacy apps for android.