State of the art Apple industrial design and material science in stainless steel, black ceramics and Sapphire crystal strapped in classic and crafted old world Hermes leather, the juxtaposition is tremendous. Everything that's cutting edge and smart meets all that's traditional in the watch. It's the Hermès Apple Watch Series 5 review.
It's the new highest end wrist computer in Apple's line-up. I've been using the Hermès Apple watch series 5 going on two months now, and for most of that time, the Hermès version with several Hermes bands, new and old to go with it.
Let's review Hermès Apple Watch Series 5.
The original Apple Watch Hermès was announced in September of 2015 roughly six months after the sport steel and gold additions shipped, and its historic partnership brought together and perfectly balanced the best of Apple's advanced mobile technologies and Hermès classic leather work. For me, it was an even better representation of high end Silicon meets fashion than the yellow and Rose gold.
Read: Top 10 Fitbit Bands in 2020
It was Apple's first partnership for the watch and to this day, one of only two. It's ever made. The other being Nike plus on the fitness rather than fashion end of the price range that the two of them and only the two of them persist show just how selective Apple is when it comes to partnering on the watch and how committed.
Now, five years later, the partnership continues to grow and in some surprising new directions. From a hardware perspective, Apple Watch Hermès Series 5 is not surprisingly an Apple Watch Series 5, specifically a polished steel Apple watch series 5 and almost every way. The only difference is the inclusion of the Hermès band on the back around the black ceramic plate.
Get Hermès Apple Watch Bands from Amazon
Historically, the polish stainless steel hasn't been as scratch resistant as the diamond like carbon coated space plaque, which seems damn near and pervious at times and likely not even as resistant as the physical vapor deposition coding on the new gold colored steel watch.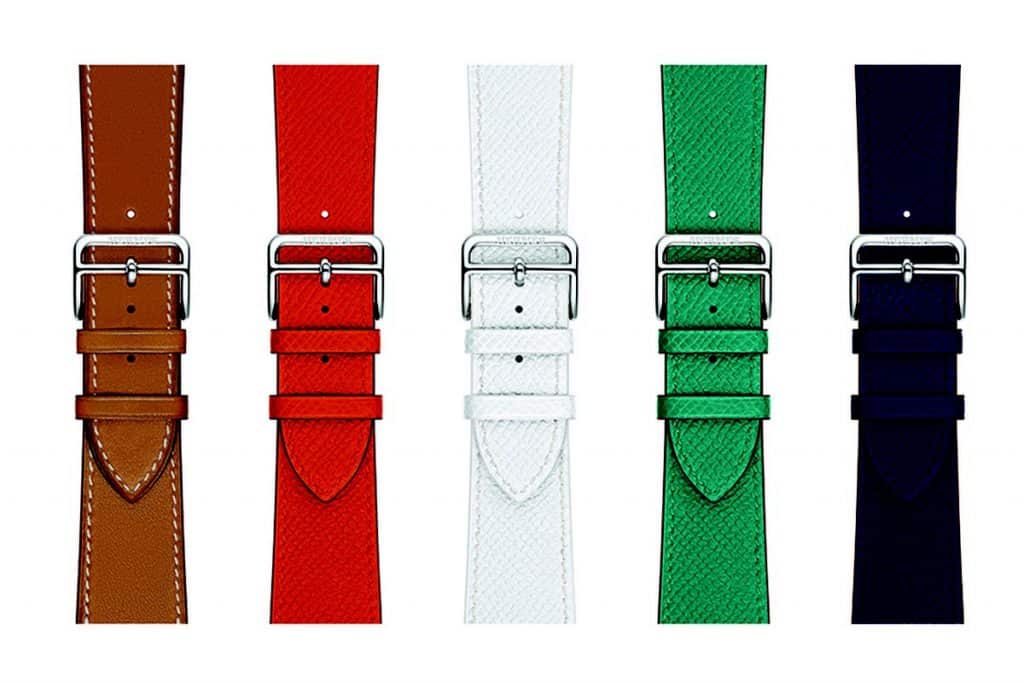 In the weeks that I've been wearing mine, I've accumulated a very few, almost unnoticeable scratches on the outer side near the buttons.
They don't bother me. As I've said before, I like the millennium Falcon style used materials look, but if you don't, it's always something to keep in mind.
For software, the only difference remains the distinctive Hermès watch face that you can only get with the Hermès watch casing. Sadly, Hermès Apple watch bands don't come with unlock codes for the faces.
Apple and Hermes collaborated on an additional typeface a couple of years ago. This year, they've added an entirely new look to tone looks in for Indigo white background with orange type, Rose deep pink Indigo background with light pink type and Amber red pink background with yellow type. The background color split and tracks with the minute hand adding little dynamism to the design that I really like.
There's only one complication spot and only four options for it; Off, Date, Stopwatch and World clock. But the Hermès face isn't about being informationally dense. It's about being Hermès. It still looks terrific. Even five years on and the new colors give it vivid new life. I switched to it whenever I want less Apple and more watch, classy, yet casual.
Hermès watch face remains to my eyes the best looking analog watch face across the entire product line, and it looks even better now. Every new Apple watch Hermes series comes with new distinctive bands.
Some of the best and most expensive bands, Apple offers, they're all handmade, all Hermès leather, and all about as classic Wachee watch as you can get, and while they don't all appeal to my personal tastes every year, I tell myself there's no way I'm getting another one.
Get Hermès Apple Watch Bands from Amazon
Not when the terrific Nike plus bands started just $50 inevitably though. Every year, there's at least one or two styles that I find utterly irresistible. For series zero, it was the cuff. For series 2, the single day play off. For series 3, the rally, and now for series 5 the tri-color single tour.
And yeah, I've gotten a new one or two every year because once they've come and gone for a season, they're often well and truly gone. The only downside is that the colored leathers never start off as soft and supple and never end up aging and puttying as well as raw other straps. They look better, they just don't feel as good, but such as the story of fashion.
I also wish Apple and Hermès wouldn't restrict some styles to some sizes since anatomy and tastes aren't bound to small and large stereotypes. Well, Apple watch Hermès bands are, as I said, the most expensive bands Apple currently offers, I should point out they're not expensive by Hermès standards.
Read: Apple Watch Series 5 VS Fitbit Charge 4
They're also not expensive by watch standards. I have several friends who collect and may have some truly obscene, if not downright offensive stories about how much they've paid for classic straps. If Apple Watch is just a fitness accessory for you or just something to hold your wrist computer onto your wrist, then by all means, stick to the sports bands and loops or whatever you can find on Amazon.

If it's a watch in the watch collector sense of the word, then the Hermès bands are a great way to show it off. Especially since Apple has kept the same bands compatible with all watches going on four years in a row now, and hopefully for at least a few, if not many more years to come.
I've been wearing an Apple watch series 5 with watch OS5 for just over 10 weeks now, including a couple of weeks with the aluminium Gold steel, Nike plus, and now for the last month, Hermès, I like the lightness and feel of the aluminium models best, but the look of the stainless steel, since that's still the only material that actually matches all the lugs on all the bands that Apple sells, lug mismatches, bothered some people not at all, and others immensely.
Get Hermès Apple Watch Bands from Amazon
All things being equal, I'd still rather they match than not and still wish Apple would find some way to support better matches for the blacks. And the new gold, the tactics, the taps, you get to alert you to notifications still feel better for me than they did on previous generations steal watches, which is great.
I love the bigger edge to curve edge display. I went back to wearing my series 4 for a few days because the best way to tell if you really benefit from a new feature is to take it away and it's suddenly felt small and cramped in a way that it never did before. Human brain at work.
Most of all the new Infograph faces that I've come to use as dashboards for my day.
Rumor has it. Apple is going to be adding back updated versions of some of the classic complications like messages and mail to Infograph as well, which will only make it better. I use a new Apple Watch Hermès face whenever I go out, all fancy like as well, but not really any of the other faces, including the new fire vapor and water faces, unless I'm doing a tech demo to just show off the big new display.
I still wish the photo's face offered more complications since it's the closest thing to an official custom watch face generator we have right now, and I still miss time travel, which was removed with watch OS five making the big calendar complication on infographic modular, especially the poorer for it.
Performance with the new 64 bit Apple S5 for a system and package is so good. I don't even notice it anymore, which is an astounding thing to find myself saying after years of forgiving various degrees of slower performance simply because it was a tiny, highly constrained watch computer.
Now it just feels like a computer. I can also typically make it through one and a half or two days of battery unless I do more than one workout a day.
Sure, it's a brand new battery, but it's also powering a better processor and bigger screen, so I'm still counting. That is impressive. I've only used walkie talkie a few times in the wild over the last month when I've been visiting friends and not wanting to scream between rooms. It still takes a while to connect, and since I'm so used to standard voice, the staccato of push to talk is one mixing.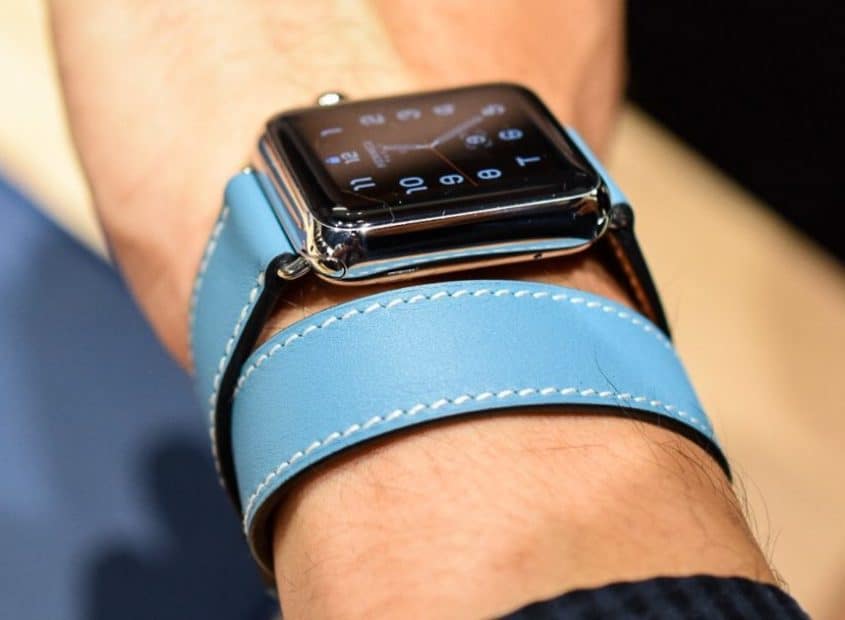 So I ended up just using FaceTime audio instead, and it works great, especially with the new mic placement and louder speaker and of course AirPods. Well, I was having some trouble with the podcast app hogging all the available space on my watch. But Apple seems to fix that with the latest update, though the fix does seem to have made daily shows like mine a little harder to keep locally if you actually aren't listening to them every day.
So listen daily or stream. Yeah, the new Siri, which no longer needs you to say, Hey, when you raise it, it's still hit and miss. For me, it goes long stretches, working just fine. Then seems to go on break just often enough that I've reverted to pushing the crown to activate it because that just always works.
Get Hermès Apple Watch Bands from Amazon
Also, while I luckily didn't get bit by any of the recent update bugs, remote restore is something Apple really has to figure out for watch OS. I've left fall detection on and haven't had any falss positives though some of my friends and family have.
Unfortunately, I did have a friend fall down the stairs just last week and hurt herself and the fall detection went off flawlessly. She didn't end up using it to call nine 11 but it instantly made the watch go from a little bit expensive to absolutely invaluable for.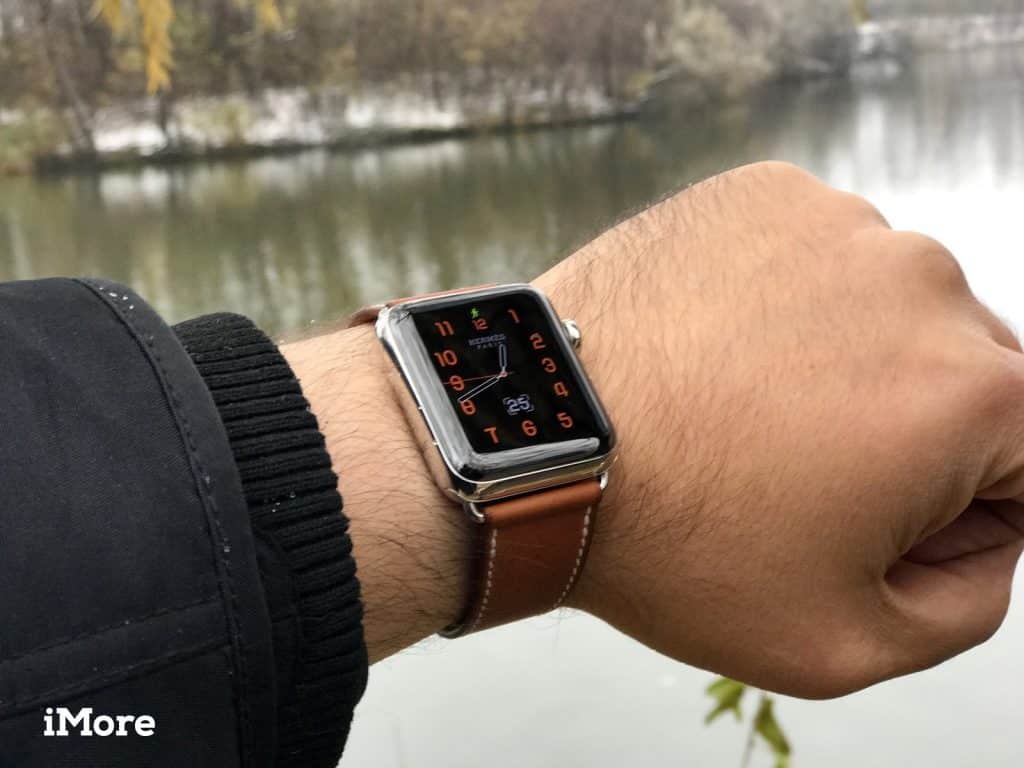 The workout detection, both starting and stopping continues to be one of my favorite new features. I'm hoping it's making me better about remembering to start and stop workouts, but it also might just be learning me some helplessness. I'd be totally fine with me just doing the workout and the machine handling all the tracking.
Read: Is Apple Airpods Pro Worth It in 2020?
There've been one or two occasions typically when I've been traveling and doing back-to-back outdoor walks that the second walk wouldn't get auto started, so I still do keep some track on my own. Especially now that winter has fallen, everything is covered in layers of ice and snow, and it's getting harder and harder to hit the pace requirements necessary to set off the outdoor walk workout snowshoe option.
Seriously, Display sets the new Apple watch Hermès apart. As always, it's the sum of the many moving parts, each getting better and more polished as hardware and software moves on. Almost all of the best new features of watch OS five work every bit as well on series 3 and even series 2, which is part of the overall value Apple offers with this products. Two months later and almost four years in the Apple watches, killer features have changed somewhat for me.
It used to be all about convenience. Now it's also about saving lives, but it does both better than ever and ultimately that makes it all about time, tracking, saving and making sure we live to have as much of it as possible.
Two months on and my opinion really hasn't changed if you haven't gotten an Apple Watch Hermès Series 5 yet. You should get an Apple watch Hermès and you should probably get the Series 5. If you have a series 4, you have to really want that bigger display, that fall detection, or that upcoming ECG app to make it worthwhile.
Get Hermès Apple Watch Bands from Amazon