Welcome to this Raycon E25 Review, where we discuss whether the earbuds are worth your money or not. According to the Raycon Global, the company behind Raycon E25, over half a million people have bought the earbuds so far. Moreover, they were endorsed by Ray J, making them a huge hit among the fans. But, are these earbuds worth the hype?
That's what we will discuss in this Raycon E25 review. Along with discussing the features of this product, we'll also talk about the situations or places where it works best. Let's discuss whether these $79.99 earbuds live up to the expectations.
Read: 10 Best Wireless Earbuds under $50
What Are The Raycon E25 Good For?
Overall, the Raycon E25 is great for sports and an active lifestyle. If you're looking for earbuds that can last the whole day in different weather conditions, these are the ones.
Features of Raycon E25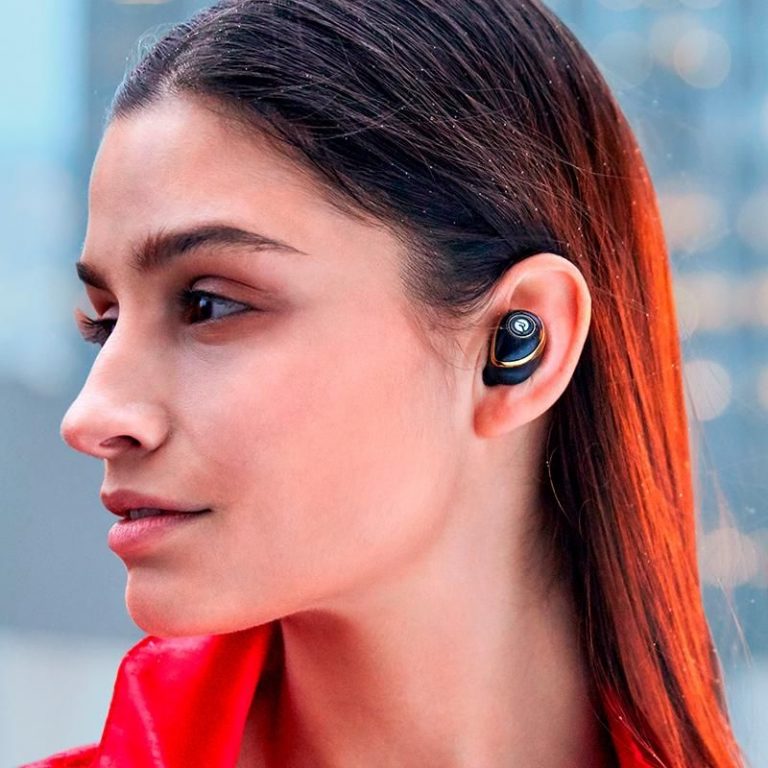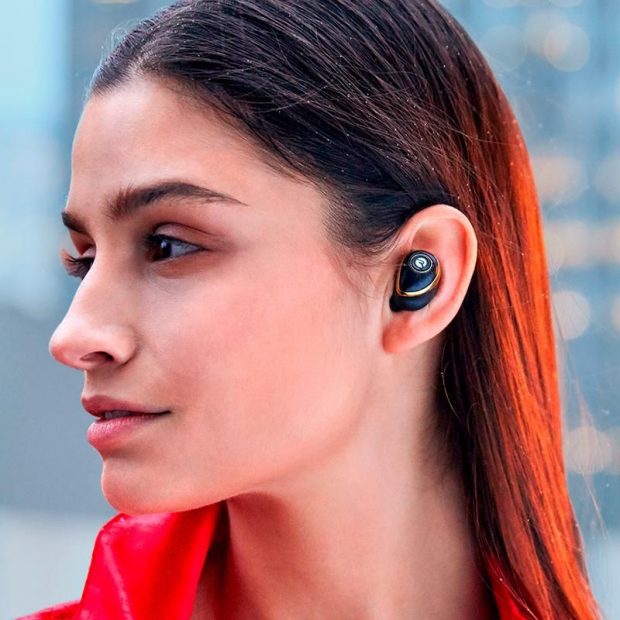 As mentioned earlier, the earbuds are quite reasonably priced as compared to most other earbuds with similar features. To fully understand whether the Raycon E25 is suitable for your needs or not, you have to know about the features. Let's talk about features.
Read: Custom Fit iPhone Headphones with Active Noise Cancellation
Get Best Wireless Earbuds from Amazon
Bluetooth 5.0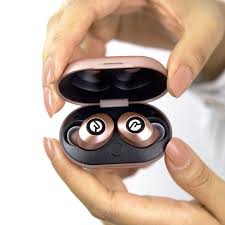 It's almost disappointing how even some high-end companies still use older Bluetooth versions in their wireless earbuds. We wouldn't expect Bluetooth 4.0 when paying around $150 for wireless headphones, but even companies like Sony use the older technology in some of their products.
However, quite fortunately, Raycon has used Bluetooth 5.0 in the Raycon E25. As a result, you get a strong connection between the earbuds and the device they are connected to. The connection extends up to 33 feet away, which is quite sufficient for most homes and workplaces.
In terms of connection quality, the earbuds do a satisfactory job. You won't have a drop during calls or listening to music. Moreover, the Raycon E25 has universal Bluetooth compatibility. So, you can use them with your phones, tablets, laptops, and even the TV. Since they're compatible with Apple and Android devices, you can use them with any device you own.
Get Best Wireless Earbuds from Amazon
IPX4 Waterproof
If you live in a wet town, you'd know what a nuisance it is to keep your earphones safe when heading out. You never know when there would be a drizzle and boom- there go your earbuds damaged and probably never working again. Luckily, you won't have to face this with the Raycon E25.
The Raycon E25 earbuds have IPX4 coating, which makes them waterproof. So, you can go out for a jog or walk your dog while listening to music, even if there's a drizzle. Also, the waterproofing really helps if you get very sweaty during workouts.
Read: TOP 5 World's Smallest Bluetooth Earbuds in 2020
Often, the sweat from your body can damage earbuds, but thanks to its IPX4 water resistance, the Raycon E25 works just fine with you sweating away at the gym.
Battery Life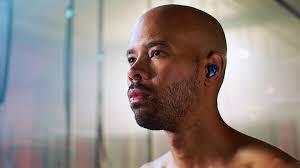 We were pleasantly surprised by the battery life on these earbuds. Normally, even the more expensive earbuds have a shorter listening time than the Raycon E25. Featuring a 388 mAH battery, the Raycon E25 are impressive in terms of the listening time duration.
The earbuds provide a listening time of up to 6 hours on a single charge. This, in itself, is enough for a workday at the office. You wouldn't have to recharge the earbuds during the day.
However, even if you do need to charge them, the charging case packs a whopping 18 hours of battery. So, you can charge the earbuds three times using the charging case. For an average user, this means listening without a power outlet recharge for about two days.
The charging case features a matte black finish, which is another plus if you're someone who loves a good aesthetic touch. It has a micro-USB port for charging. Keep in mind that there's no wireless charging functionality.
The total charge time is about 55 minutes to an hour, and the earbuds turn off in a few minutes if they're not connected. Thus, the standby mode keeps the earbuds going for a long time if you often forget to manually turn off your earbuds.
Get Best Wireless Earbuds from Amazon
Auto Pairing
It's very bothersome to get on your bus or train every single day and pair the earbuds to your phone for listening to music on the way. Thanks to the Auto Pairing feature, the Raycon E25 pair to your phone automatically, saving you this daily hassle. Once one earbud is connected, the other side is automatically paired too.
This is one of those features that most people won't really consider, but if you're someone who uses earbuds in their workplace, you'd appreciate this feature.
Built-in Microphone
Keeping in line with the workplace functionality, the Raycon E25 have a built-in microphone. So, you can attend calls while doing something else with your hands. This feature also comes in handy when you're working out or on a run, and you're getting an important call. There's no need to pause your jog, as you can simply take the call without having to use your hands.
Let's talk about how well the microphone actually works. Its recording quality is quite okay, especially for that price. You can listen to the other person clearly, and they won't have a hard time comprehending what you're saying. However, don't expect it to be super clear and loud.
Get Best Wireless Earbuds from Amazon
At times, the mic can sound a little quiet. On top of that, if you're using it in the rain or there's a lot of noise nearby, you might have some trouble getting your voice across. The noise handling is not great but isn't too poor either.
You can easily take calls in your office, even if there are a few human noises in the background. But, the mic will give up on you if you're attending a call on a subway or while walking on a busy street; it can't separate the background noise to well.
Touch Controls
You can literally control the Raycon E25 with a tap. The earbuds have touch control, which means you can tap them to skip songs, go to the previous track, or take calls. This is quite helpful, especially if you have your hands full with food or work, and you need to quickly take a call.
Also, when you take the earbuds out of your ear, the music automatically stops. The next time you put them on, you can simply tap them, and the music will resume from the same place. Normally, in the pair of earbuds, one is the Master earbud, which can control the other side. Usually, the master earbud has the controls.
Read: Best Smartwatch For Kids? Top 6 Reviewed
However, in the Raycon E25, there's no such thing. Both the earbuds are master buds and have a control button on them. So, you can use the control button on any earbuds to switch tracks or pick up a call.
Get Best Wireless Earbuds from Amazon
Design
No matter how impressively-functional earbuds are if they're not comfortable to wear, there's no point in spending money on them. So, let's take a look at the design features of the Raycon E25.
Style
The Raycon E25 are quite small, and the company says that there smaller ear tips make it easier for you to wear the earbuds for longer hours without putting any strain on your ears. Since they're small, they don't exactly show much out of your ear.
As mentioned above, there is a control button on each earbud with the company's logo on it. While the earbuds are your standard black color, they have a glossy finish, unlike the charging case, which is matte. As a result, they can be a bit slippery, but don't worry about them falling out of the ear.
A little quirk that we found in the Raycon E25 is that the style retains fingerprints. Owing to the glossy finish, your fingerprints might be very prominent on the earbuds. If this bothers you, keep a tissue paper in your bag or pocket to just give the earbuds a gentle wipe after use.
Ear Tips
Often, earbuds have to be deep in the ear to get the best sound, but that's not the case with the Raycon E25. So, if you have small ears, these earbuds will be good for you. Moreover, they weight around 0.02 lbs, which is very comfortable for all ear sizes.
There are six tips sizes, and you can choose the one that sits most comfortably in your ears. It's great to have options because not everyone's ear canal is the same. Thus, we're happy with the ear tip options that come with Raycon E25. Plus, they're quite well-designed and actually cater to different ear sizes.
Portability
When it comes to portability, the Raycon E25 are one of the best earbuds we have seen. The charging case fits easily into your pouch or pocket, so you can carry the earbuds around with ultimate ease.
Durability
When you hold them, the Raycon E25 feel like plastic but not the cheap kind. They're quite dense actually. So, they won't break the first time you drop them, no need to worry about that.
The charging case also has a decent build as it comes with a sturdy hinge. So, it won't break no matter how many times you remove the earbuds from the charging case.
Apart from that, the earbuds are pretty stable as there are different tip sizes for a customized seal. So, they won't fall out of your ear while you're working out or running around the office.
Color Options
Although black is the advertised color, the Raycon E25 are available in multiple other color options. You can get the earbuds in blue, gold, red, green, rose gold, white, and titanium. With so many options, it's quite likely that you'll find one that suits your taste.
Sound
Coming to the most crucial feature in any pair of earbuds, the Raycon E25 has an impressive sound with heavy bass. The frequency response is consistent, so you'll get the same audio quality every time. Just make sure the earbuds are correctly inserted.
Low End
If you're up for heavy bass, the Raycon E25 are for you. They may not satiate every audiophile's needs, but the sound is energetic enough to give you a bass-rich hit.
Midrange
There's a bit of a pitfall in the midrange, as the sound loses some of its clarity. It may seem like it's coming from a bit far away. However, this might vary from one track to another. Often, you may feel like the bass is taking over the sound, making the vocals sound as if they're coming from a distance.
As for audio details, they're not too clear. For tracks that don't steer too much towards the midrange's lower end, the earbuds offer a good sound quality.
High End
While the high end audio is good for some genres like classical, they're not for every track. In the low end, the bass is okay, but as you move to high end, it becomes boomy, possibly due to excessive emphasis.
Overall, the Raycon E25 has a great sound quality with a deep bass that will keep you immersed for hours in your favorite playlist.
Stereo Imaging
If there's one thing about the sound that's commendable, it's the stereo imaging. The sound quality matches incredibly-well between the two ears, and there's hardly a delay in stereo imaging that you could hear.
Final Verdict
After a detailed Raycon E25 review, we have come to the conclusion that the earbuds are suitable for an active lifestyle, such as for fitness training, sports, and traveling. You can also use them in the office as they have a built-in microphone and easy controls. However, the sound quality isn't exactly the best. Despite that, the Raycon E25 is a great pick that you won't regret spending money on.