We're going to review Raycon E25 earbuds, the fairly inexpensive truly wireless headphones that are designed for everyday use. Raycon E25 are available in a wide range of colors and are advertised as being able to deliver more powerful sound than any earbuds of their size.
Can they live up to these claims? Keep reading to find out.
In this article, we're going to be taking a look at the Raycon E25 earbuds design, including their comfort controls, build quality and stability.
Read: 10 Best Wireless Earbuds under $50
Then we'll talk about their sound quality to see if they can deliver on their promise of delivering powerful sound, as well as their isolation performance, microphone, active features and connectivity.
But as always, let's start with what's included in the box.
In the box of Raycon E25, you got the headphones themselves, the charging case, a micro USB charging cable, six different sizes of Silicon tips, a sticker and the manuals.
Design of Raycon E25 Earbuds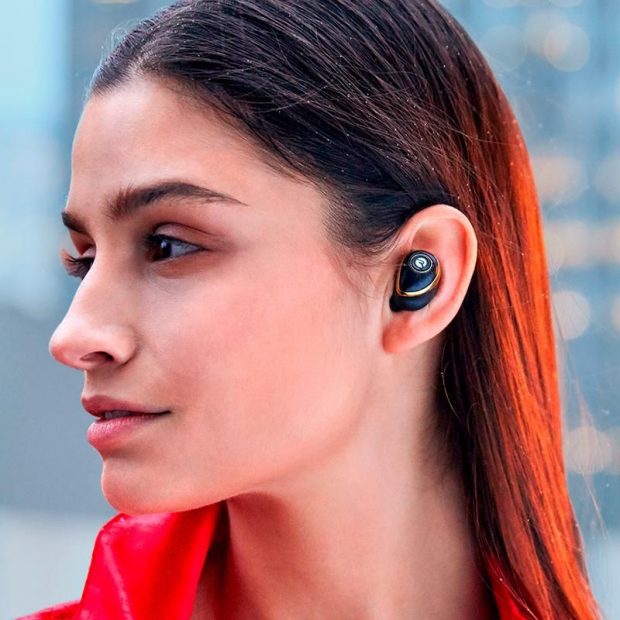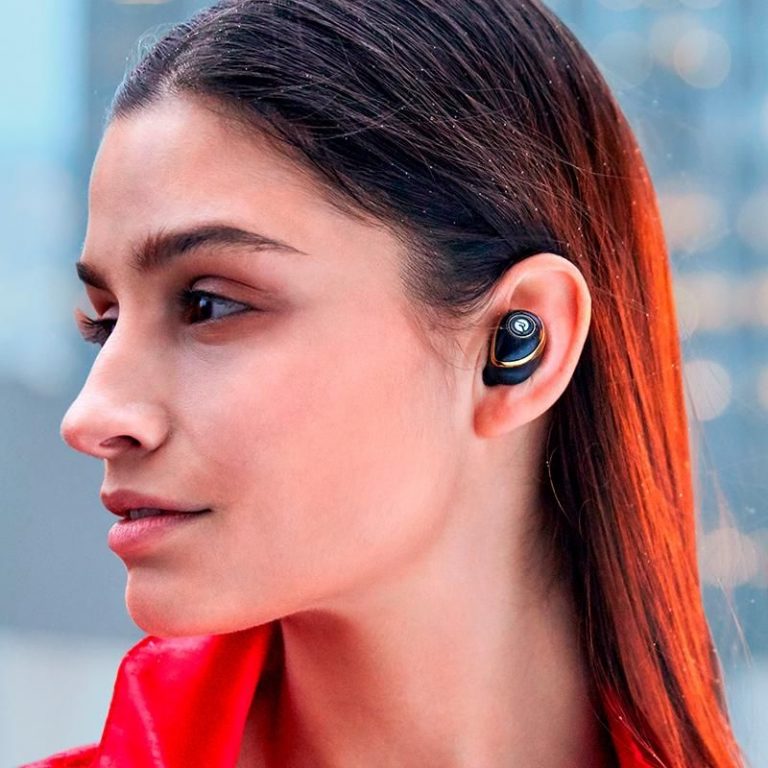 The E25 have a fairly straight forward, truly wireless in your design.
First we'll talk about Raycon E25 build quality. Overall, Raycon earbuds feel decently well-made and the earbuds feel quite dense, though they are a bit plastic-y. The rated IPX4 for basic splash resistance, though this isn't something we currently test for, it's worth noting that this rating isn't as high as some other similar options, so you won't want to use these in a pool or shower if that's something you're into.
As for the charging case, it feels fairly solid and it has a sturdy hinge that doesn't feel like it'll cause any problems. Overall, both the Raycon E25 and the case should be able to withstand a few accidental drops or bumps without any issues.
As far as your Raycon headphones go, the Raycon E25 were actually quite comfortable.
The buds themselves are quite small and they come with six different sized tips, which is a lot. So, people with small ears should be able to get a good comfortable fit. Unfortunately, they do need to be inserted quite deeply into the ear canal. So people who find the fit of ears uncomfortable likely won't be fans of these. This is the one area that many truly wireless headphones differ greatly in their controls.
Read: Custom Fit iPhone Headphones with Active Noise Cancellation
The Raycon E25 feature physical clicky buttons unlike the touch sensitive controls found on some other options. Well, the physical buttons give better feedback. They do tend to push the buds a little bit further into the ear, which can be uncomfortable or painful.
Luckily, their control scheme is intuitive and easy to use with a single click to pause or play music or to answer and hang up on a phone call, a double click on the left ear bud it goes back to the previous song, while a triple click lowers your volume.
On the right ear bud, a double click skips to the next song and a triple click raises your volume. You can also hold either button for two seconds to turn the headphones on, activate your phone's voice assistant or reject a phone call and holding down either button for four seconds will power the headphones off, and that's it for their design.
Get Best Wireless Earbuds from Amazon
Sound Quality of Raycon E25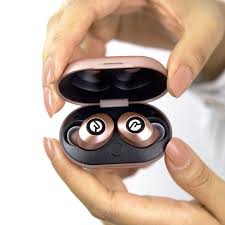 Raycon promises that these earbuds deliver more powerful sound than any other earbuds of this size. And if they're talking about pure bass, then they might be right as these Raycon headphones are very bass heavy.
Like it has been mentioned earlier, Raycon E25 headphones are very bass heavy. Their entire base range is much overemphasized, giving them a ton of extra kick and thump.
Well, this will likely please fans of EDM or hip hop, they're pushed back instruments and vocals may not be the best choice for rock or pop or especially for podcasts or audio books.
Instruments will often be overpowered by the bass. Well, vocals sound slightly distant and noticeably lacking in detail. There's an overemphasis in the high treble range as well, which may make some siblings come across as piercing and sharp, though it's at a high enough frequency that it may not be noticeable to everyone.
Like most in-ears, the frequency response, consistency of Raycon E25 is excellent. This means as long as you achieve a proper seal, you should hear the same sound reproduction every time.
Get Best Wireless Earbuds from Amazon
Raycon E25 Noise Isolation
Unlike some higher end options, Raycon E25 headphones don't have an active noise cancellation or ANC feature.
This means that they only block out background noises passively by physically blocking your ears provided you achieve a proper fit with the six included sizes of silicone tips. They do a good job at blocking out mid-range and treble range sounds such as background chatter or the noise coming from an AC unit.
Unfortunately, Raycon earbuds won't be the best option for buses or planes though as they do a poor job at blocking out the low rumble of engine. When it comes to audio leakage, Raycon E25 headphones are outstanding.
Read: TOP 5 World's Smallest Bluetooth Earbuds in 2020
You should be able to play music at high volumes without bothering people around you, which is great if you want to wear them in an office or on the plane.
Like most Bluetooth headphones, the Raycon E25 have an integrated microphone in the earbuds. The microphone quality is mediocre, and while your voice won't sound full, it should be quite clear and easy to understand.
Unfortunately, the mic doesn't do a great job at separating your voice from background noise, so it's better suited for using in a quiet environment.
Active Features on Raycon E25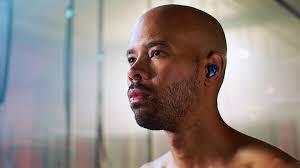 First up, we'll talk about the latency of Raycon headphones. Like most Bluetooth headphones, their latency is quite high. Well, we measured a higher latency on PC.
It's still likely too high on either Android or IOS devices to use while watching videos or playing games. It's worth noting that some apps seem to compensate for this, so your mileage may vary in actual daily use.
Get Best Wireless Earbuds from Amazon
Battery Performance
When it comes to battery performance, the Raycon earbuds E25 are decent. They lasted just under six hours off a single charge, which is slightly above average for truly wireless headphones, but not as long as some of the top performing options like the Powerbeats pro or the Samsung galaxy buds plus.
On the bright side, the Raycon earbuds charge up fully and under an hour, which is great, and their case should give you an additional three charges. They also feature a standby mode, so they'll turn off automatically after a few minutes of not being connected to a device to help conserve battery.
App Support
When it comes to app support, unfortunately, there isn't much to say as these Raycon wireless earbuds don't have a dedicated companion app.
This means you can't make any changes to their sound profile or control layout, which is a bit disappointing.
Get Best Wireless Earbuds from Amazon
Connectivity
As far as connection options, Raycon E25 earbuds use Bluetooth 5.0 but unfortunately don't support multi-device or NFC pairing or any APTX codex for lower latency. Well, the headphones charged by being placed directly in the case.
Read: Best Smartwatch For Kids? Top 6 Reviewed
The case charges over micro USB. It's a bit of a shame that the case uses the older micro USB standard as opposed to the newer USB-C, and it also doesn't support wireless charging like some higher end options such as Raycon's own E55 model.
Overall, the Raycon E25 are a fairly excellent pair of truly wireless earbuds that really set themselves apart much from a lot of the competition.
Fans of bass will likely enjoy. They're very bass heavy sand profile and their six hour battery life plus three additional charges from the case or on the higher side of average.
Raycon E25 are also quite comfortable and are a great choice for people with small ears.
Get Best Wireless Earbuds from Amazon