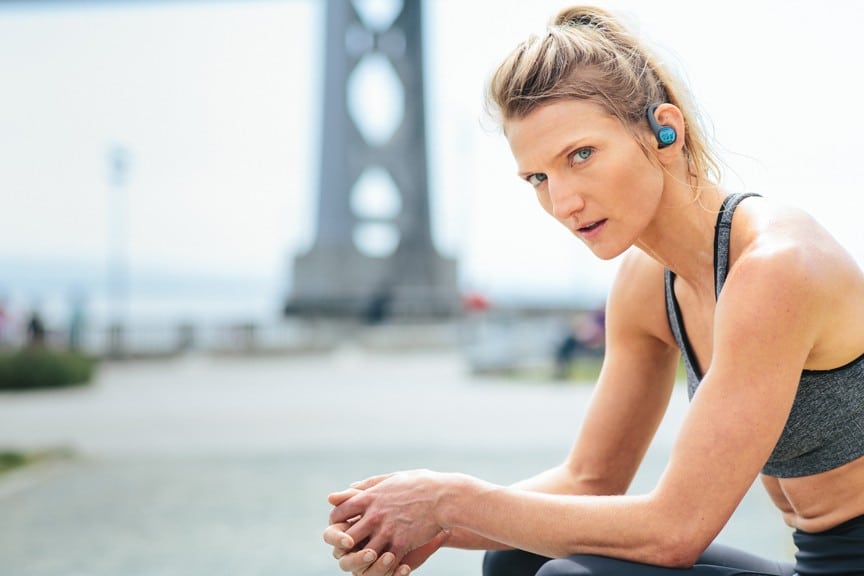 Best wireless earbuds have Bluetooth 5.0 technology, IPX5 waterproof rating, custom ear fit control, music control and extreme comfort.
Wireless earbuds, trendiest accessories nowadays have been the most common add ons for our smartphones. Thanks to the wind of innovations. Our top smartphone brands are killing the headphone jack, so it seems we don't have many days for saying goodbye to all those wired earphones.
As a result, wireless earbuds are going to be our only option to serve the purpose of earphones, but here is raising another problem which is "Price".
True wireless earbuds with good sound quality are damn expensive, and our wallets don't seem very happy about that. Yes, lots of affordable earbuds are there in the market, but most of them are complaint to be compromised somehow.
So we have done some research and come with the top 10 best wireless earbuds under $50. That will make you "Wow".
RegeMoudal Bluetooth Earbuds
EarbudsX
Soul Emotion Earbuds
DISO MH-802
Tronsmart Encore Spunky Buds
BlitzWolf Wireless Earbuds
JLab Audio JBuds Air
TaoTronics TWS TT-BH053
Anker Soundcore Liberty Neo
Tribit X1 Wireless Earbuds
RegeMoudal Bluetooth Earbuds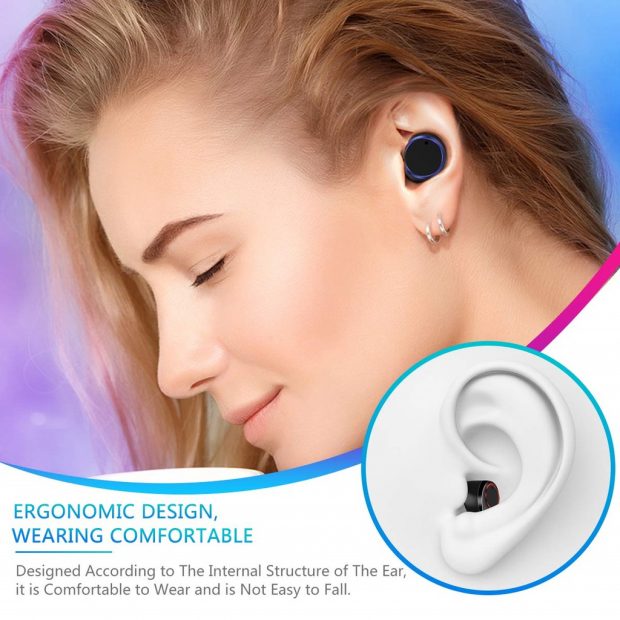 RegeMoudal Bluetooth Earbuds are one of the most convenient ones among all the other earbuds and cheap priced as well. RegeMoudal Bluetooth Earbuds support protocols like version 5.0 HD voice, voice prompts, voice reporting, multipoint and an iOS battery state monitor.
These cheap true wireless earbuds are going to offer you the best sound experience with ultimate convenience. With the Bluetooth 5.0 quality cheap earbuds can be connected to any Android, Microsoft, or IOS device within 45 meters range under the condition of no obstacles. Its high quality sterio brings you the exact music experience at the scene.
Read: Kate Spade Smartwatch Scallop 2 Review: Bigger Women Fashion Watch
The most amazing thing about these cheap earbuds is the charging case as it has a battery capacity of 4,000 MAH, which not only recharges the earbuds, but also works as a compact power back, and the earbuds haven't stand by time of about 200 hours while having the working time of up to seven hours.
Answer or hang up the phone when the earbuds are connected to the phone by simply taking twice the touch area of the LR earbud or reject the call by pressing the touch button area and hold for two seconds.
You can also use these wireless earbuds under $50 to give voice command to Siri by simply double-clicking the LR touchscreen area three times without any interruption. These affordable waterprrof earbuds are IP 67 water resistant, so you can use it under heavy water situations.
If you want ultimate conveniences and simple setup mechanism in a pair of earbuds within a budget friendly price range, RegeMoudal Bluetooth Earbuds can be a great pick for you.
These best wireless earbuds under $50 are available on Amazon at around $50.
Get RegeMoudal Bluetooth Earbuds from Amazon
EarbudsX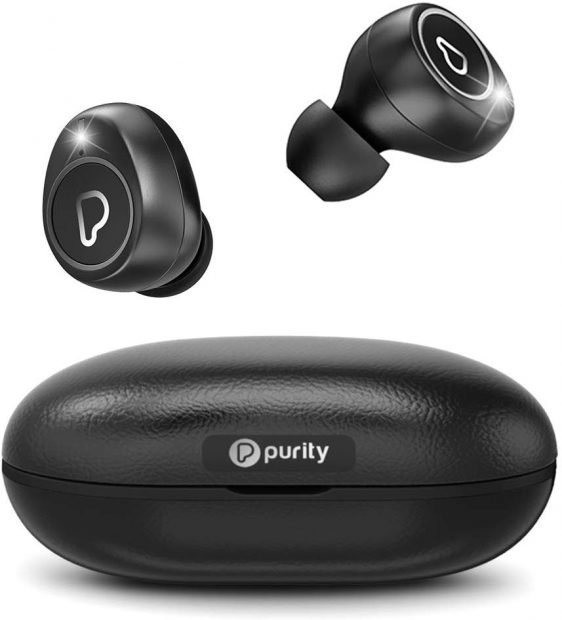 EarbudsX is a pair of wireless earbuds that offers true wireless stereo and most affordable alternative to the Apple AirPods. EarbudsX is also compatible with Android smartphones as well. It condos and ultra-light design, and depending on the geometry of the ear, its stabilizer ensures the safety and comfort of each air and the ants rate material allows you to stick to the air.
The best wireless earbuds under $50 offers crystal clear wireless sound with noise cancellation through 10 mm wide range oversight speaker via Bluetooth 5.0 that offers seamless music experience with a range of up to 40 feet to 140 feet. Pairing the affordable earbuds is also very easy and they can be used separately or in sync and once paired, the earbuds will never go out of sync.
The EarbudsX is sweat proof true wireless earbuds with IP waterproof rating that provides anti sweat protection during running, cycling, training, jogging, and hiking training. The EarbudsX has a playtime of up to four hours and they come in a magnetic contact charging case that can charge the earbuds up to five times, offering up to 45 hours of total runtime.
Get EarbudsX from Amazon
Soul Emotion Earbuds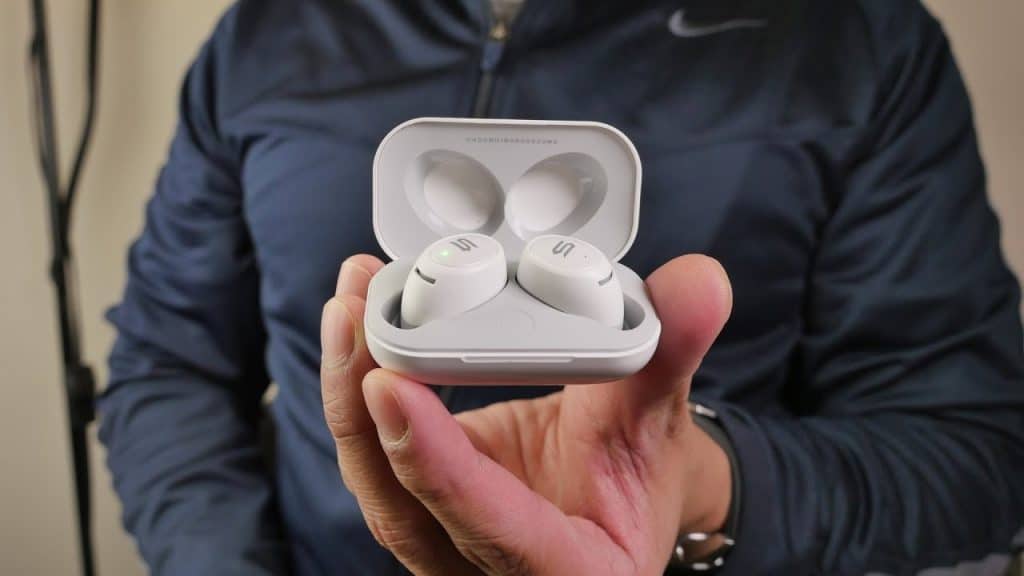 Sound Emotion is one of the lightest pair of best budget earbuds with amazing quality of sound. Each of the earbuds has a built in microphone for a clear and high quality phone calls. It's not only ideal for any circumstances, but also easy for you to answer any incoming calls by pressing one key button.
The Bluetooth 4.2 version connectivity allows you to have a strong connection between the earbuds and your device within 33 feet of range. So keep yourself comfortable with these best wireless earbuds under $50. Its charging case has a 300 mAh battery, which can juice up these ear buds within just an hour, and you will have a playtime of six hours while having a standby time of 40 hours.
The Soul Emotion true wireless earbuds was designed with the on the goal high school and university students in mind and the best budget pair of earbuds. So if you're a guy who remains busy with all the works and study and wants more than just listening to the music, Soul Emotion can be a go to pair of earbuds with good customer reviews and ratings.
These earbuds are available on Amazon at around $25.
Get Soul Emotion Earbuds from Amazon
DISO MH-802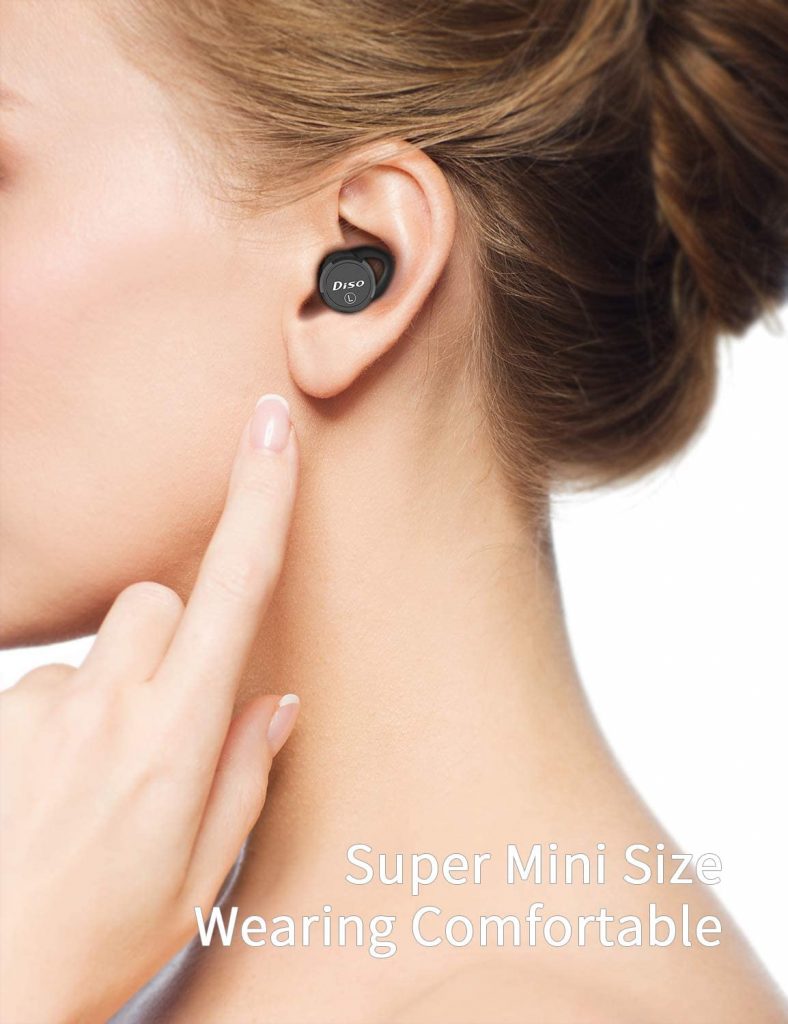 A new true wireless earbuds from DISO offers crystal clear stereo sound. These best wireless earbuds are sweat proof, allowing you to enjoy tangled free music while exercising. The earbuds incorporate and never fall off ergonomic design. So, it fits to your air securely and comfortable to wear as well for sports activities,
The DISO earbuds has digital signal processing technology, high end decoder, built in highly sensitive super based speaker with high five sound quality that contributes to super bass and perfect sound quality. Using Bluetooth 5.0 the earbuds offer faster transfer speed and lower power consumption, allowing enjoying seamless music for a longer amount of time.
Read: Best Waterproof Smartwatch? G Shock Rangeman Vs Casio Pro Trek
It also has IPX5 waterproof rating, which protects the earbuds against rain and sweat.
The cheap earbuds are capable of running three hours and the travel case can charge the earbuds twice more, giving you a total nine hours of run time. With amazing reviews online, the Diso best wireless earbuds under $50 are available on Amazon at around $40 only.
Get DISO MH-802 from Amazon
Tronsmart Encore Spunky Buds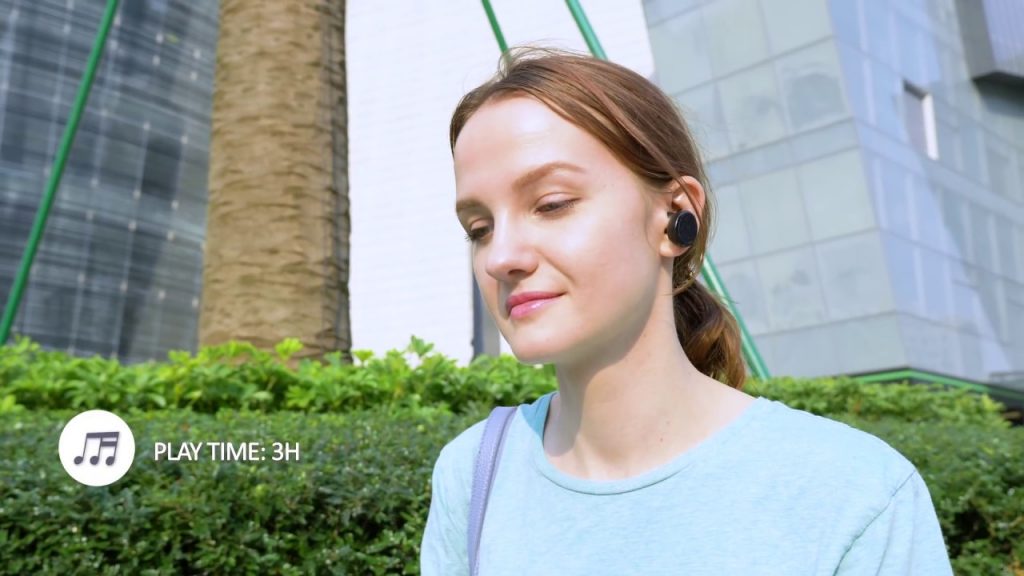 Tronsmart is pretty popular for their sound gadgets. The Tronsmart Encore Spunky Buds is one of the least pricey earbuds, which can be your all-day companion by keeping you uplifted while doing various kinds of jobs. These most affordable earbuds have been engineered to produce high fidelity audio for optimal performance, and you'll have hi-fi stereo sound experience.
Best earbuds under 50 has intelligent gesture control,so you will be able to listen to music and answer phone calls on the go without any kind of hustle. Compatible with windows, IOS and Android, these earbuds have Bluetooth 5.0 and CVC 6.0 noise cancellation technology. CVC 6.0 noise cancellation allows you experience ultimate quality of music and face 0% of interruption.
The charging case has a battery capacity of four 70mAH and it provides fast charging of 1.5 hours, which enables these best wireless earbuds under $50 having three hours of music and four hours of talk time duration while having a total standby of 80 hours. The earbuds are IPX5 waterproof, so you are allowed to ring it in the rain or inner exercise.
If you don't prefer too much hustles while listening to the music, this easy to control earbud should attract you. You're about to have great customer satisfaction and can be recommended to anyone. With amazing reviews and ratings, this product is available on Amazon at around $40.
Get Tronsmart Encore Spunky Buds from Amazon
BlitzWolf Wireless Earbuds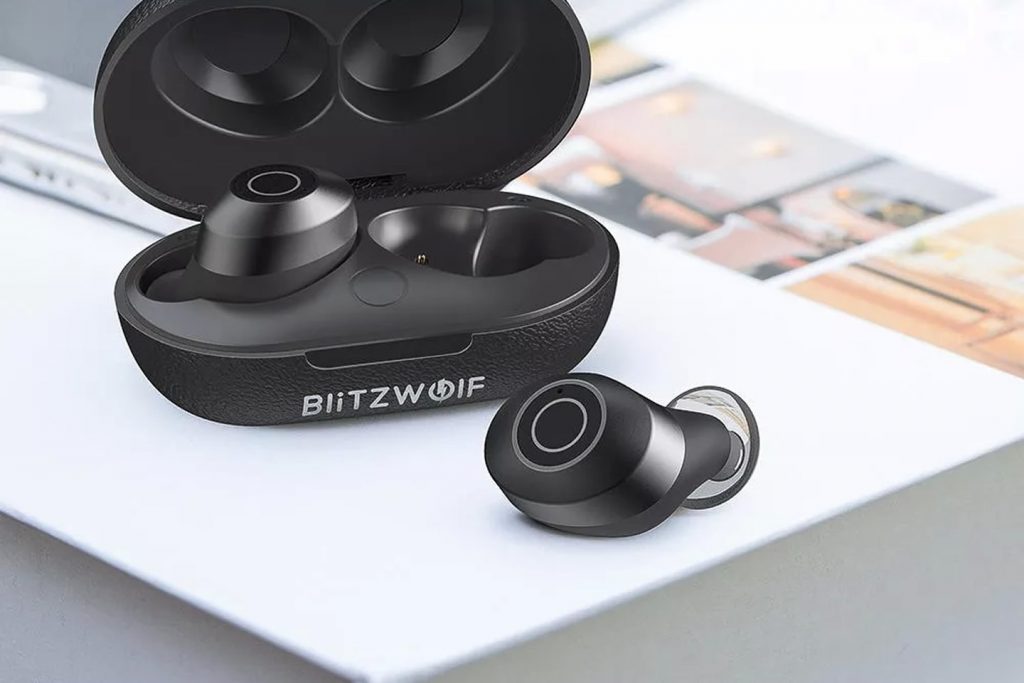 These are the true wireless earbuds from BlitzWolf. A great pair of earbuds will satisfy you with amazing build and sound quality. Most importantly, it comes in an extremely low budget. Featured with Bluetooth 5.0, get rid of the wire constraint as this earbuds promote the convenience in daily life by actual and uninterrupted 33 feet range wireless connection.
If you take these best wireless earbuds under $50 out of the case, they will connect automatically with an Android or IOS devices after being paired at the very first time. Exclusively featured with the top quality stereo sound, the independent sound chambers with 10 millimeter titanium field drivers of each earbud produces accurate vocals, powerful low frequencies, and balanced mid frequencies.
Read: TOP 5 World's Smallest Bluetooth Earbuds in 2020
You'll not miss any part of your music and immerse yourself in the oral Carnaval. Including the wireless charging case, Tronsmart Encore Spunky Buds has a total playback time of 15 hours. While you can use it at a stretch for up to three hours, so keep your ear buds juiced up for a longer period of music experience.
You'll be provided with three sizes of ear gel as well so that you can choose between those according to ears convenience. It comes with IPX5 for water resistivity, and that makes it suitable for gym exercises, running, hiking, yoga and traveling. So if you are a proactive, sporty, or outdoor guy, go for these cheap earbuds.
With great customer reviews and ratings online, Tronsmart Encore Spunky Buds is available on Amazon at around $18.
Get BlitzWolf Wireless Earbuds from Amazon
JLab Audio JBuds Air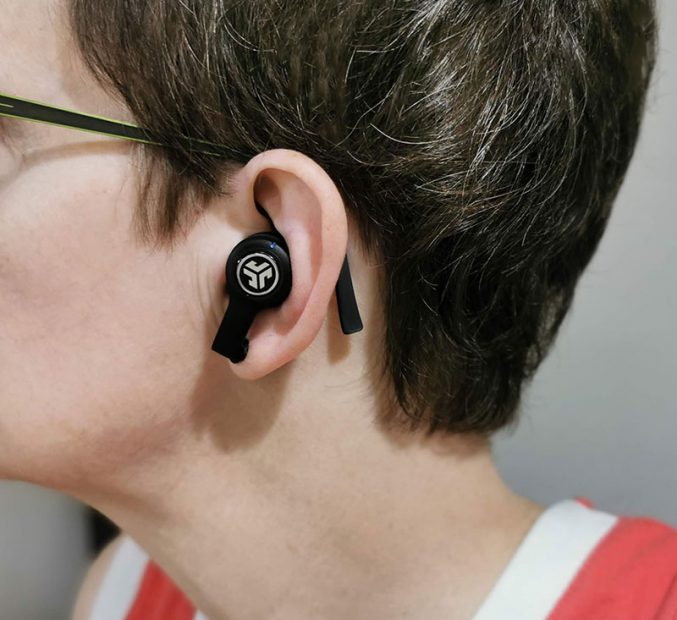 JLab Audio is an award winning company for audio accessories. This is the JLab AudioJBuds Air,a great pair of earbuds with amazing sound quality priced below $50. JBuds Air is a class-one earbud that turns on and connects automatically with each other once taken out of the case.
With Bluetooth 5.0 connectivity, these best wireless earbuds under $50 offer you clearer and bolder sound quality. With the 500 mAh charging case, these earbuds can provide you three to four hours of run time and an additional 10 hours of charge inside the case. Take calls, control all your music, and give voice command to Siri, Google Assistant or other voices Assistants as well with the push of a button, both placed on the outside of the earbuds.
Best true wireless earbuds under 50 2020 has tree equalizing sound settings, the jail app signature, balancing, and bass boost. So you'll have boosted and amazing sound experience. With IP 55 sweat resistance, these earbuds can be very helpful if someone is doing real extreme athletics. If you want hassle-free music experience featuring top notch equalizing sound setting in a tight budget, it might be a great pick for you.
With great reviews and ratings from the customers, this product is available on Amazon at around $49.
Get JLab Audio JBuds Air from Amazon
TaoTronics TWS TT-BH053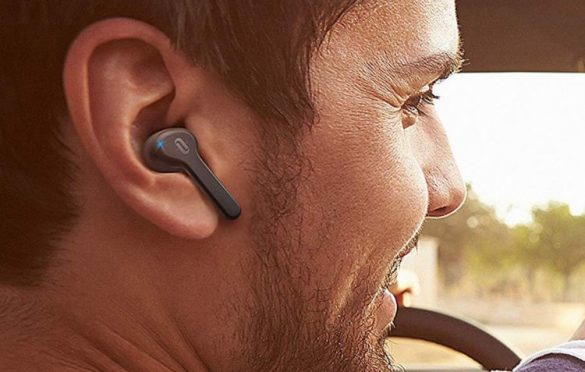 A convenient pair of earbuds providing you amazing sound experience in unimaginably low price. With super audio quality, TaoTronics TWS TT-BH053has six millimeter dynamic speakers and noise isolation that deliver clear and flawless in ear call sound.
These best wireless earbuds under $50 have the industry leading 40 hours of play time. Where you can use it for five hours on a single charge, and the charging case holds multiple additional charges for up to 36 hours of playtime.
Read: Custom Fit iPhone Headphones with Active Noise Cancellation
The smart touch control of best truly wireless earbuds under $50 allows you to answer and hang up calls or access other functions by tapping on the earbuds instead of using your smartphone. With the Bluetooth 5.0 connectivity, you can connect these earbuds to your smart devices and enjoy music or other functions at ease.
Three different pairs of ear gel will be provided with this best wireless earbuds under $50 amazon earbuds so that you'll be able to choose the ear gelsaccording to the size of your ear. In order to charge these earbuds, you will be provided with regular micro USB charging cable along with the charging case itself.
If you love to have long music experience on a single charge without any interruptions, the TWS earbuds can give you the best solution in minimum budget.
These best wireless earbuds under $50 have earned great reviews and ratings from his customers. And they are available on Amazon at around $30.
Get TaoTronics TWS TT-BH053 from Amazon
Anker Soundcore Liberty Neo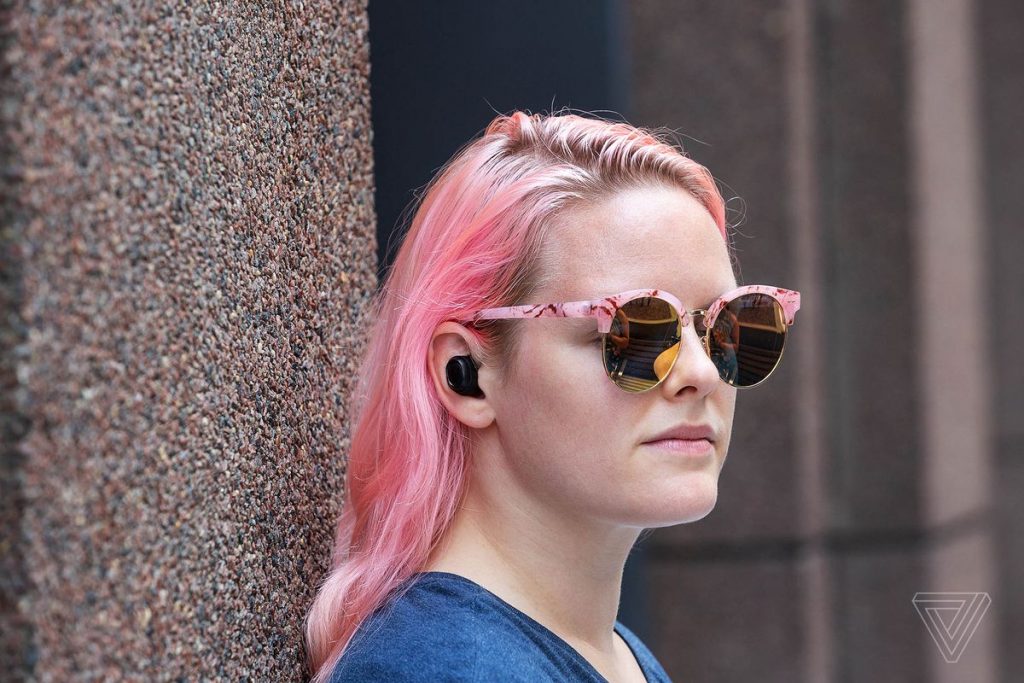 Anker Soundcore Liberty Neo is the embodiment of musical freedom with amazing sound quality, cost you just around $50. Featured with graphene drivers, the Anker earbuds produce a wider sound stage with exceptional accuracy and clarity while increasing the bass up to 43% provided by the BassUp technology.
To connect these Anker earbuds with our device, it has an LDS antenna and Bluetooth 5.0 that work together to create an almost unbreakable link between the devices and the earbuds up to 10 meters away from each other.
The Anker earbuds deliver 3.5 hours of wireless playtime from a single charge and an extra nine hours from the compact charging case by using the Anker heritage and high efficiency power cells.
Its proprietary grip fit technology keeps these earbuds securely in position. While the ultra-light with 0.2 ounces build ensures that they'll never weigh you down. A CVC noise canceling microphone reduces background noise for improved voice back up while in call stereo sound allows you to hear the other end in both earbuds.
These best bluetooth earbuds under 50 2020 are IP X5 water resistant, so you can use it well sweat, exercise, and even in heavy rain, that won't be a problem. If you want to unleash clarity and accuracy in music through your wireless earbuds, then the Anker Soundcore Liberty Neoearbuds are going to make you its fan.
With great customer reviews and ratings, the Anker Soundcore Liberty Neo is available on Amazon at only around $50.
Get Anker Soundcore Liberty Neo from Amazon
Tribit X1 Wireless Earbuds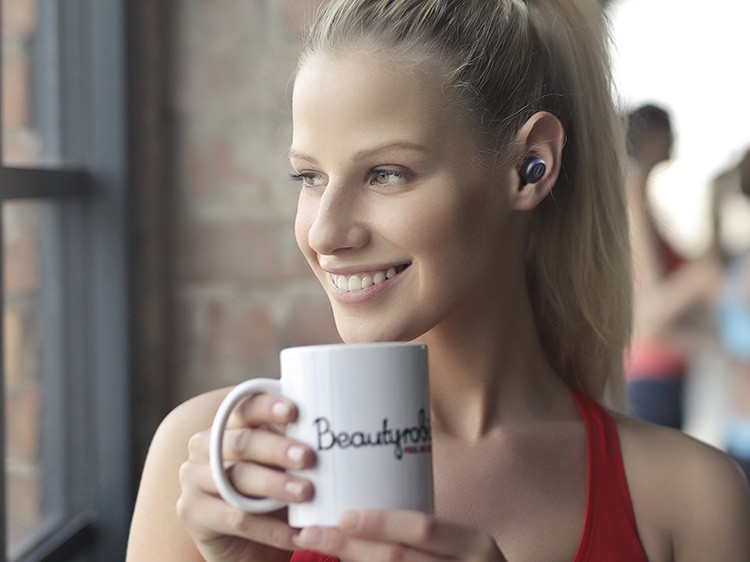 If you want to tune out the world and tune into music without spending more than 50 bucks, then the Tribit X1 Wireless Earbudsare here to rock you. Having a gorgeous and immersive sound quality, Tribit earbuds are earned with dual six millimeter drivers that will wrap you in twinkling highs and rich bass.
You can feel armed with premium CSR chips and state of the art Bluetooth 5.0 technology, the X1 headphones will be activated automatically. After taking the earbuds out of the case and pair with any Bluetooth enabled device faster up to 33 feet away and enjoy music without any interruption.
The Tribit X1 Wireless Earbudshave an Auditory Ecstasy by providing three hours of continuous listening in a single charge with an additional 15 hours of lifetime in the charging case. The three sets of different ear gel sizes will provide a comfortable fit for ears of all sizes, and they will stay nice and snug no matter how much you move.
The best true wireless bluetooth earbuds under 50 can connect to Siri and Google voice assistant in order to search on the internet faster and more efficiently. These best wireless earbuds under $50 are sweat and moisture proof, so they are perfect for the gym, work, school, daily commute, road trips, plane rides, and so on.
If you want to enjoy great music quality with great convenience and have stylish looking pieces of earbuds within a budget friendly price, then the Tribit X1 Wireless Earbudsearbuds are perfect for you.
Having outstanding reviews and ratings online, the Tribit X1 Wireless Earbudsis available on Amazon at around $40.
Get Tribit X1 Wireless Earbuds from Amazon
So that was all about the top 10 best wireless earbuds under $50.