Best apps for Moto 360 that I use personally. We're going to do five watch faces and five applications that are supported for Android wear.
These are top 10 best apps for moto 360:
FORM Watch Face
Illustration Watch Face by BA
Dresswatch Watch Face
UN PETIT MONDE Watch Face
Time in Words
Coffee
Wear Counter
Wear Mini Launcher
Wear App Manager
Look Behind
FORM Watch Face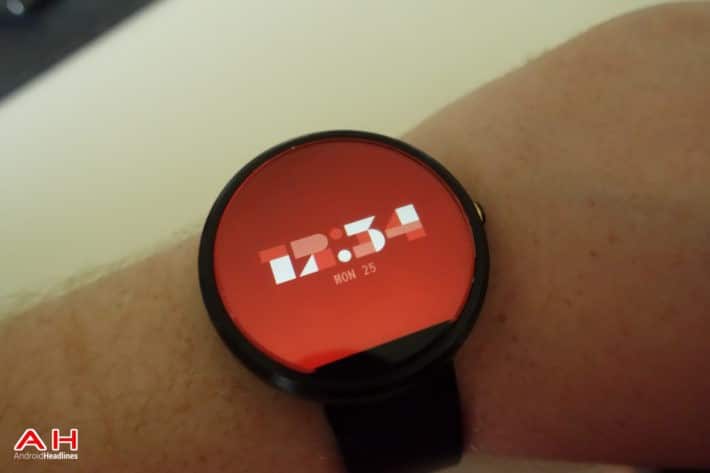 FORM watch phase is for Android wear and it's based on the type face use for the FORM on Google IOS website designed conference.
It's very smooth. The animations are great. It just feels simple. I can see the colors changing and the animations look just amazing. If I tap on it, nothing's going to happen. I can hold it down. It's just a watch face basically. So it looks nice. You can change the colors up. You have a bunch of varieties.
We have a yellow theme. If you swipe to the right, once more, you have unread count, you can turn on the date. Turn on the second. This is my personal watch face. I like to use it a lot.
Get Motorola Moto 360 Sport – 45mm, Black
Illustration Watch Face by BA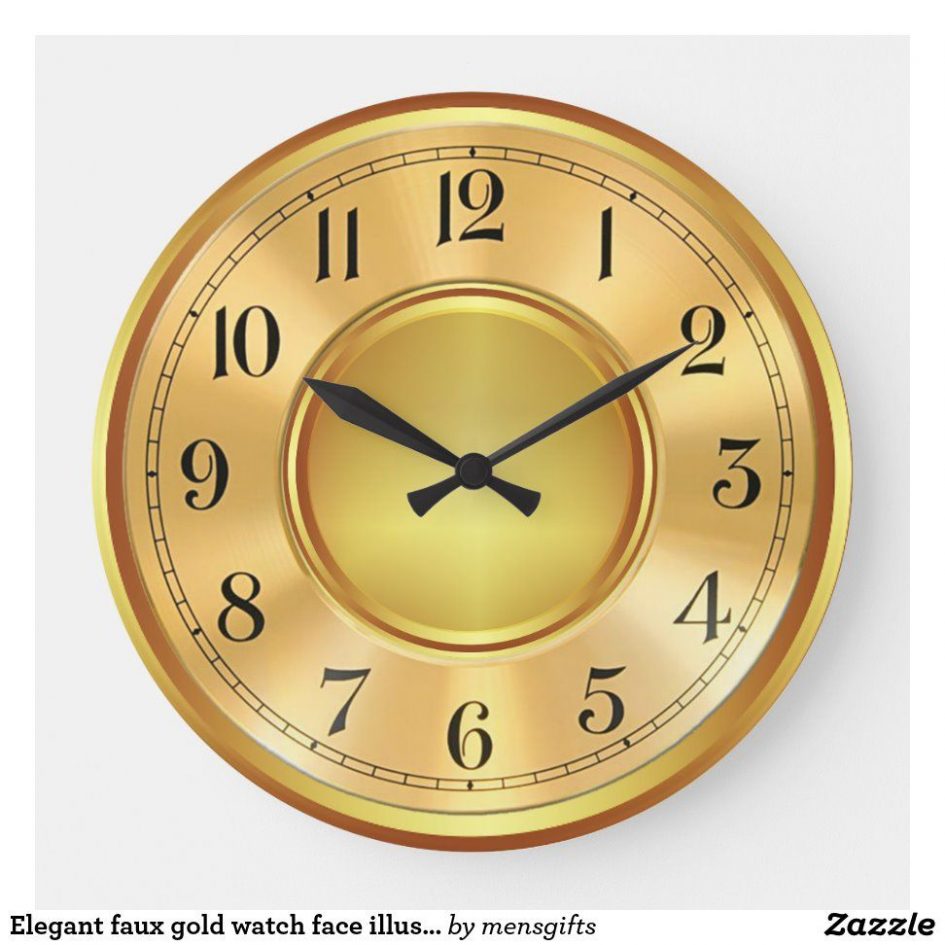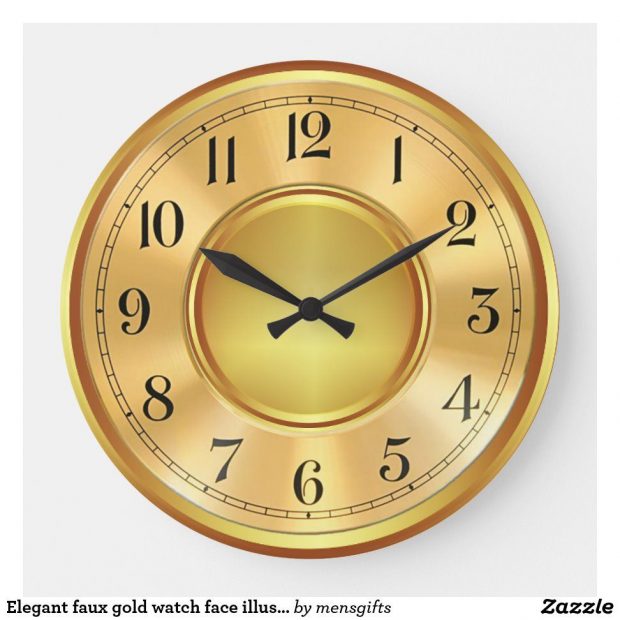 All right, so the next watch face, I wanted to show you guys, it's called Illustration Watch Face by BA and this is available in the Google play store.
So, where you're going to be paying for Illustration watch face. A watch face that actually looks very nice and makes your watch face look very unique. Here you have an elephant. It looks nice. You had the time, uh, in that, in that cool fun. I actually used that font before. It looks really cool. Uh, you all, you also have the battery itself and you have the date as well.
Read: Carbon Fiber Apple Watch Case Review
You have an owl, you can see it looks nice. It has, the letters are basically the time, and you have an octopus. The octopus looks great, and the last one is just a skull. It's really pink and it might fit your style if you wear pink clothes or something. Uh, I don't really use this one personally because I don't really.
I like it that much, but it looks dope. Illustration watch face by BA is undoubtedly one of the best apps for Moto 360.
Get Motorola Moto 360 Sport – 45mm, Black
Dresswatch Watch Face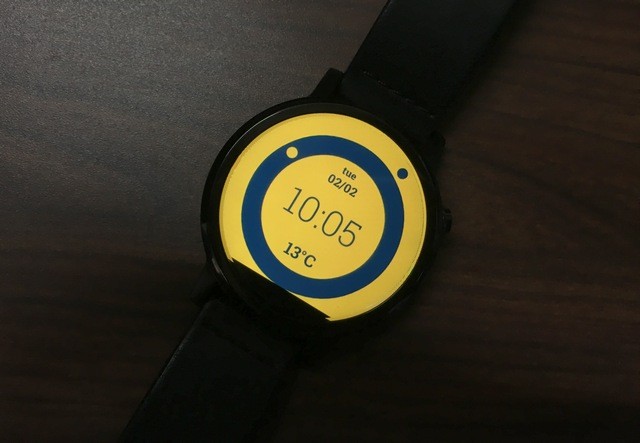 This is free in the Google play store. With this best app for Moto 36o, it will match your outfit with the picture that you have selected. You have five to choose from.
So this is one of them. It looks really nice. I really don't know how to tell the time on this though. There weren't really other, there could be an instruction in the application, but for some reason I didn't see it. So we're going to look it up and see what it looks like on Android. You have to go into your end device and open the application up on itself.
Read: Best Smartwatch in 2020: Top 10 Reviewed
Here you can actually see the watch face and there's five others to choose from. And automatically you can see them changing right then and there. Uh, so they look very nice. We're gonna switch through each one and you can see they are all in black and white. Now the reason I enjoy this watch face is because it will match with your current outfit.
Read: Six Best Hiking Watches
So what you'll have to do is take a picture of yourself with what you're wearing. Currently, i took a picture of my outfit that day, and, uh, that's actually the MKBHD shirt. So I currently only want, and what I'm wearing, so probably my shirt and I'm going to select that and it will automatically come up with colors that you should wear.
You have to choose two colors. You can have a variety of colors. Personally, I really liked the ones that they have set for you.
Pick it out in the Google play store. It's free.
Get Motorola Moto 360 Sport – 45mm, Black
UN PETIT MONDE Watch Face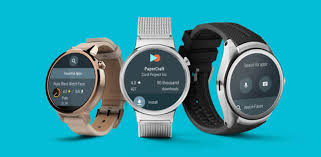 So this best app for moto 360 is a free application in the Google play store, and of course it's a cool watch face that you can choose from. So with this, you have a time lapse video in the background that matches with the daylight and weather that you are currently in.
So if it's nighttime. It will be night. If it's daytime, you have a daytime watch face, and if it's during the middle of the afternoon, it will have sort of, you know, mid-day daylight on your watch face. And it looks pretty tight.
The reason I really enjoy this is the font and the white ticks. You can see the white takes is what the current seconds are and it makes the watch face look clean and simple.It's there, it's free. And yeah, you should check out.
Time in Words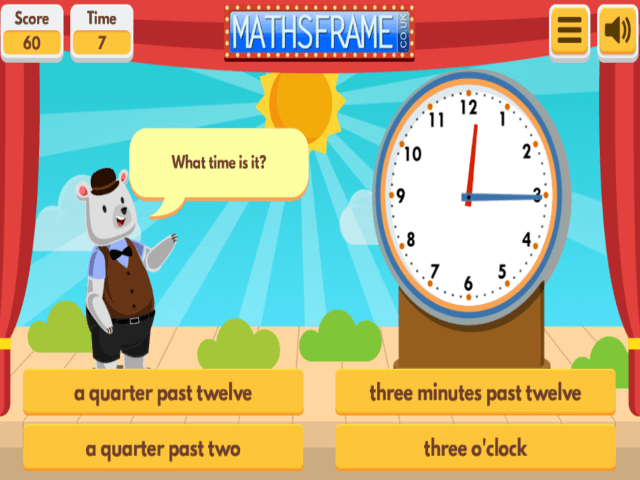 Time in Words is available in the Google play store, but with this, you can see a block of random letters with the time being lit up in letters, not numbers. So it says it is 20 past eight two and then the minutes are displayed in the little dots down there.
You can tell from basically what it's telling you in the words. Now sometimes it is a little hard to know what time it is because it's not that Time in Words tells you in a way where it's really hard to understand. For example, sometimes Time in Words will be like it's a quarter past six or something like that.
Read: Best mountain bike watch (Apple, Garmin, FitBit, Polar)
And you know, sometimes a lot of people don't really understand what time it is completely, but. Time in Words will take you if you're really good at telling what time it is and letters, you won't have a hard time with this at all. Time in Words tells you the day, the month, the minutes, and it will tell you AM or PM and your battery percentage as well.
Definitely give it a try. It's Time in Words. If you don't like it, refund it.
Coffee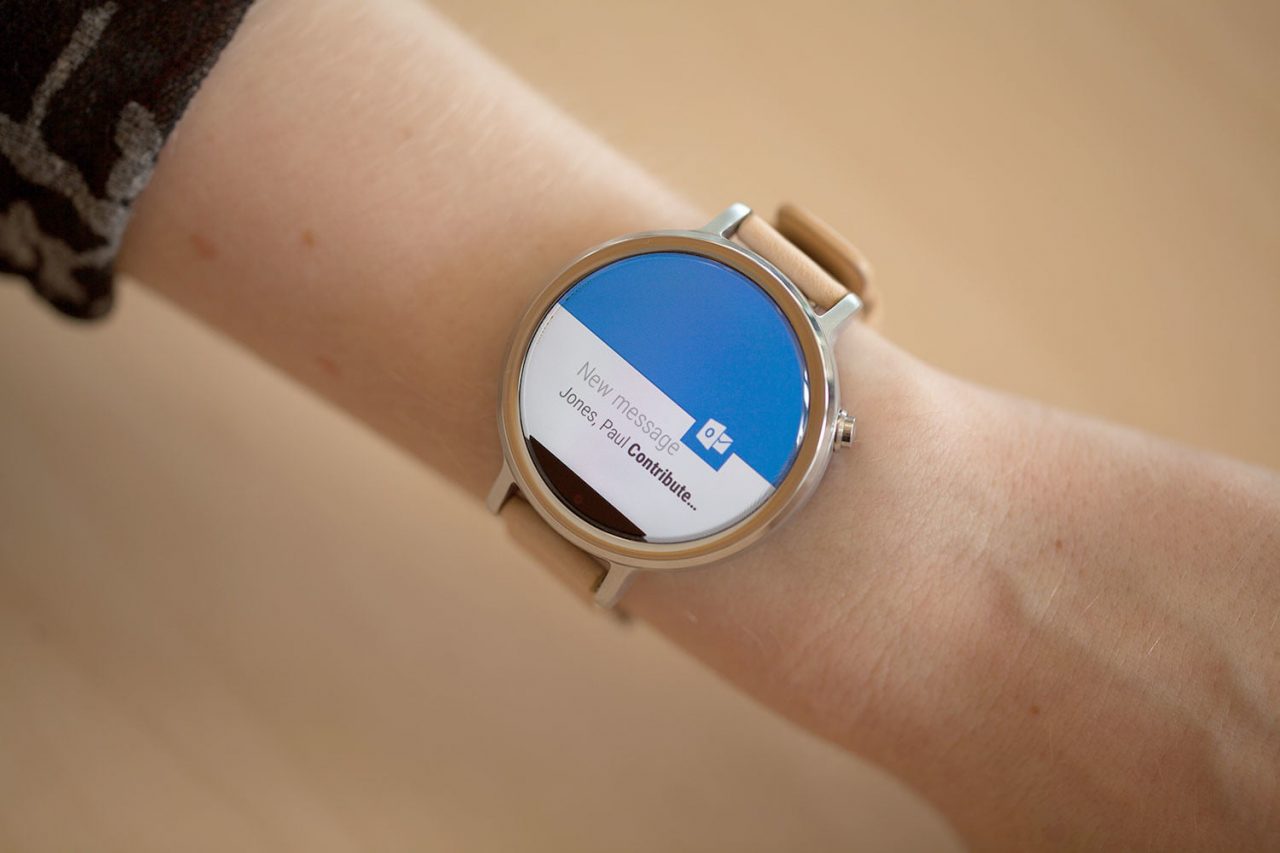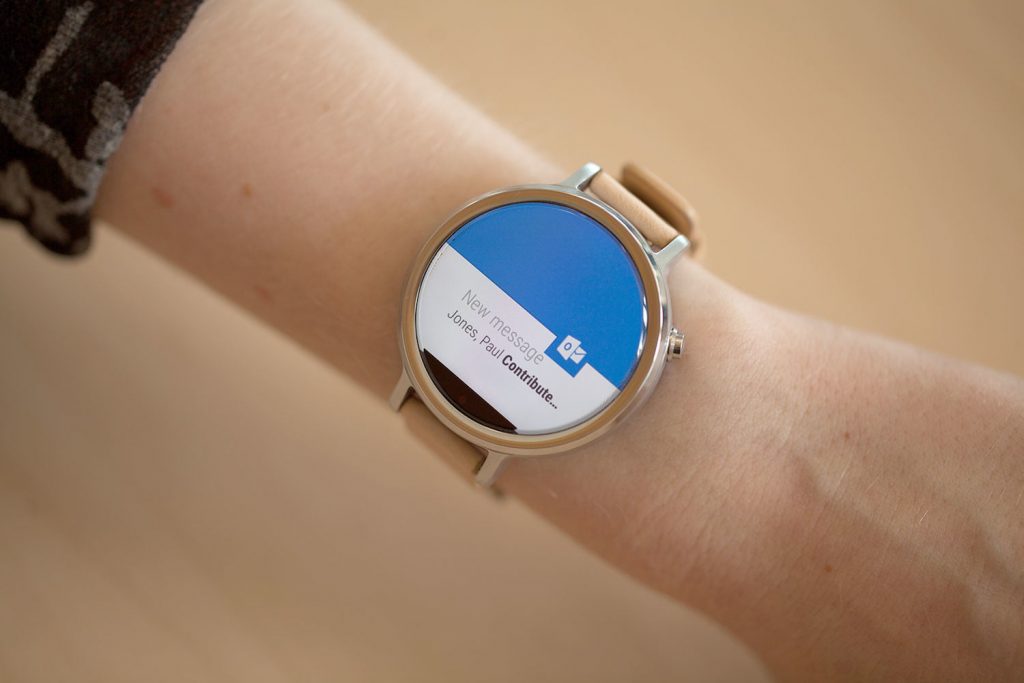 We're in the Google play store. Now, best apps for Moto 360 is not an application to give you coffee, but it is an application to reply to your messages any better way on your Android wear device. I know the original app on your phone, the messenger Google app replies automatically already.
But we're going to be checking out, however, replies on coffee and you can see the conversation itself. We're just going to hit reply and here are the options. It gives you automatically. It's going to give you some simple messages. Most, most of the time people send. For example, "no problem", "Great things", "okay", "See you soon".
Read: Smartwatch Benefits You All Should Know!
So these are the main things people text randomly, uh, when they just want to end the conversation. Right then and there, but you have other options as well. For example, you're confused. You don't know what you just said. Uh, you can say, I don't know. I'm not sure. Either way is fine. You decide if you go back, you could go back and you can say, I'm busy right now.
I'll get back to you later. Uh, I'm busy until one, something like that. If you go in here, uh, this is mostly for those that you love. So for someone that you're intimate about, you can say, I love you. I miss you thinking about you. You're the best. Something like that. You just want to reply by voice. You can as well.
If you want more options to send to people, check out. This application's called coffee.
Get Motorola Moto 360 Sport – 45mm, Black
Wear Counter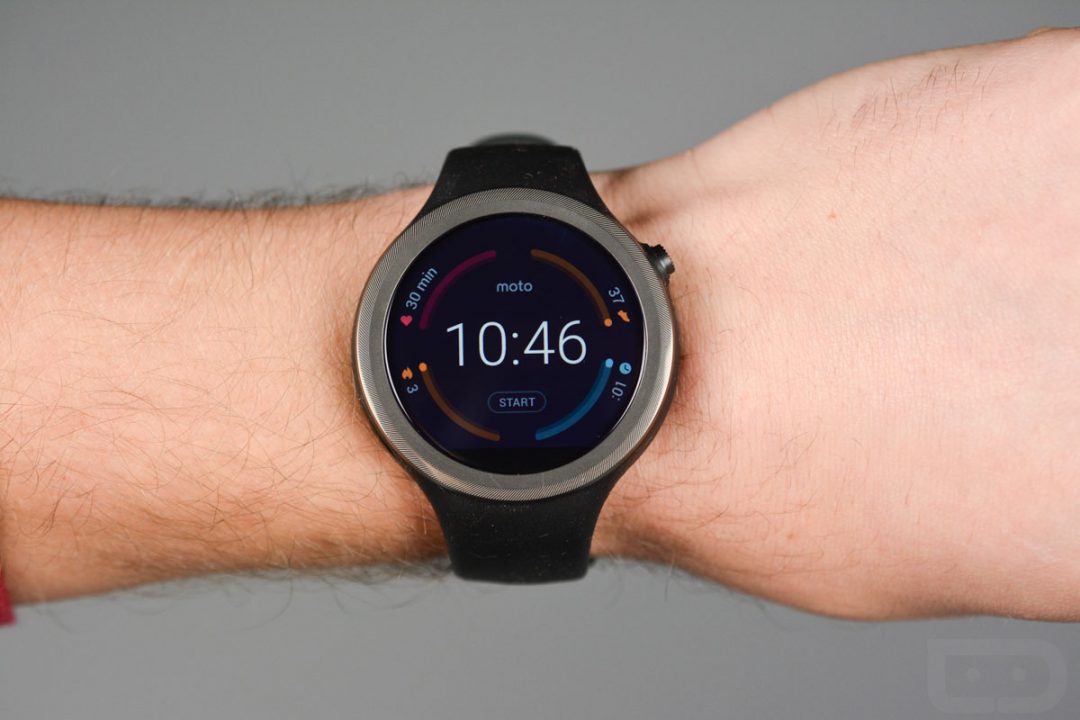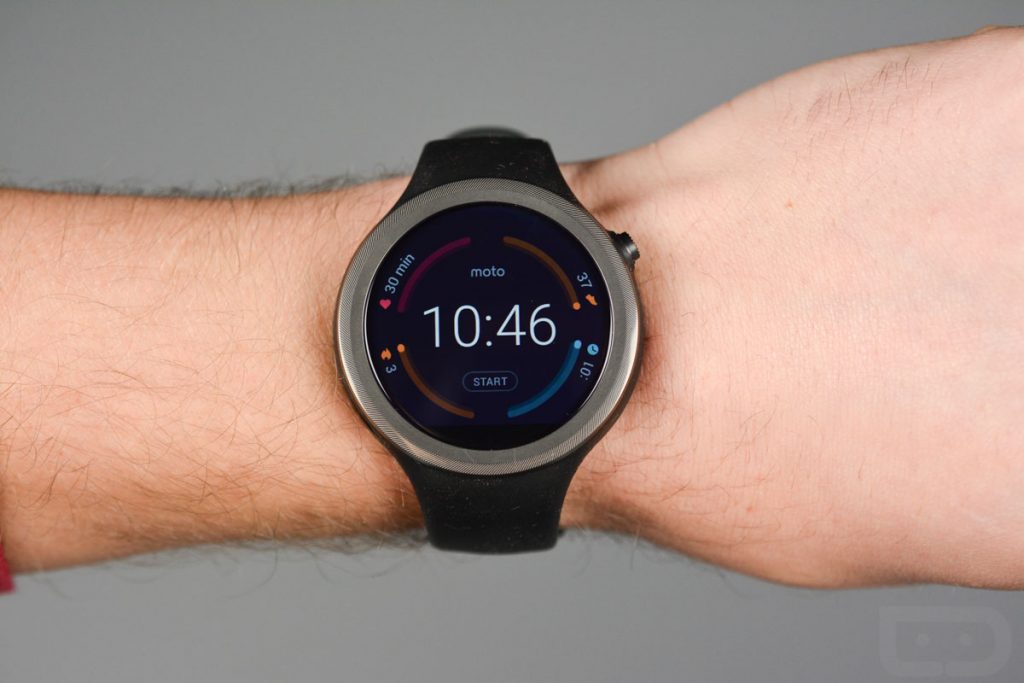 Wear Counter, one of the best apps for Moto 360 is pretty basic. With this application, you have the option of counting on your Android wear device, so you can just tap on it and it will add up. That's pretty much all it does. It will just count for you, so that way when you're on the run or if you're doing laps or something or you're just counting something up, this will keep track of it every single time.
Let's say you accidentally pressed Wear Counter more than once. You can just keep on removing it as many times as you want and tapping on it will just add one more number to it. You can also restart Wear Counter by pressing the refresh button. And you can also twist your wrist to count as well to enable it. You just tap on the centre of the circle and it will say rear sensor on.
Read: How to Get Apple Watch Faces Rolex?
So every single time you flick your wrist, the numbers will keep on adding up by its own on itself and you can just disable it by just tapping it and holding it down on the screen again and we'll turn it off so that way every single time you move your wrist, it won't keep on editing up the numbers.
It's called Wear Counter free. So why not?
Get Motorola Moto 360 Sport – 45mm, Black
Wear Mini Launcher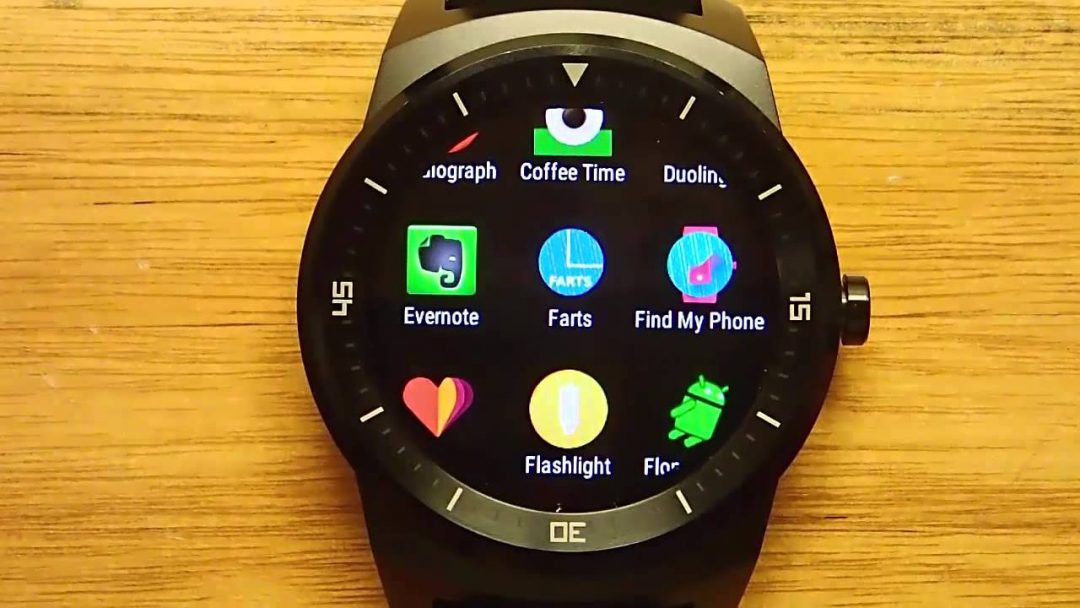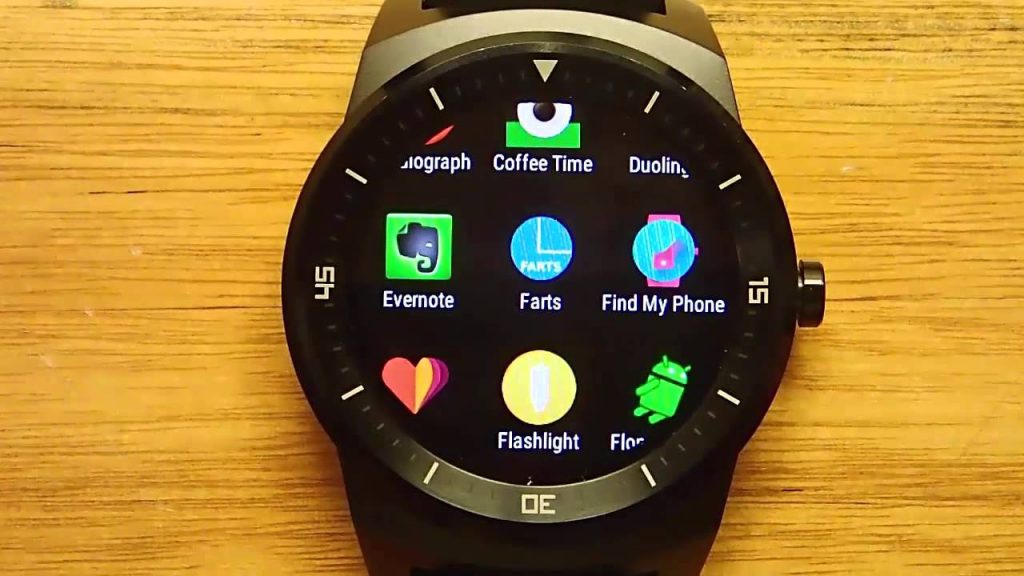 Now with Wear Mini Launcher app, you can quickly launch any app from anywhere and access your quick settings on your moto 360 watch automatically.
There's our launcher on left side with all of our apps in it, and you can just launch whatever you want. So if I wanted to go into the settings, I can just tap on the settings and pop up the settings there. If I want to choose another application, let's say I want to look at the Moto 360 body heart rate. We can launch this best app for Moto 360 up automatically.
You can just grab it up and let's say you want to go into fit Papa fit, and Wear Mini Launcher will tell you how many steps you have. And you can swipe once more and bring up quick settings on your watch. So if you want to lower the brightness, you can. So there you go. If you want to hire it up, you will, you can turn off the Wi-Fi on your phone.
You can, uh, enable the ringer, turn off everything. And Wear Mini Launcher will also tell you what your battery percentage is that, and here's the application itself on our device. It's basically the setting. So you can, you can customize a bunch of stuff on Wear Mini Launcher so you can customize the icon size really small.
Maybe you want to do a column of six. I recommend just two or three is fine as well. It looked pretty cool. Now you can see the columns a pop up one by one where Wear Mini Launcher check it out.
Get Motorola Moto 360 Sport – 45mm, Black
Wear App Manager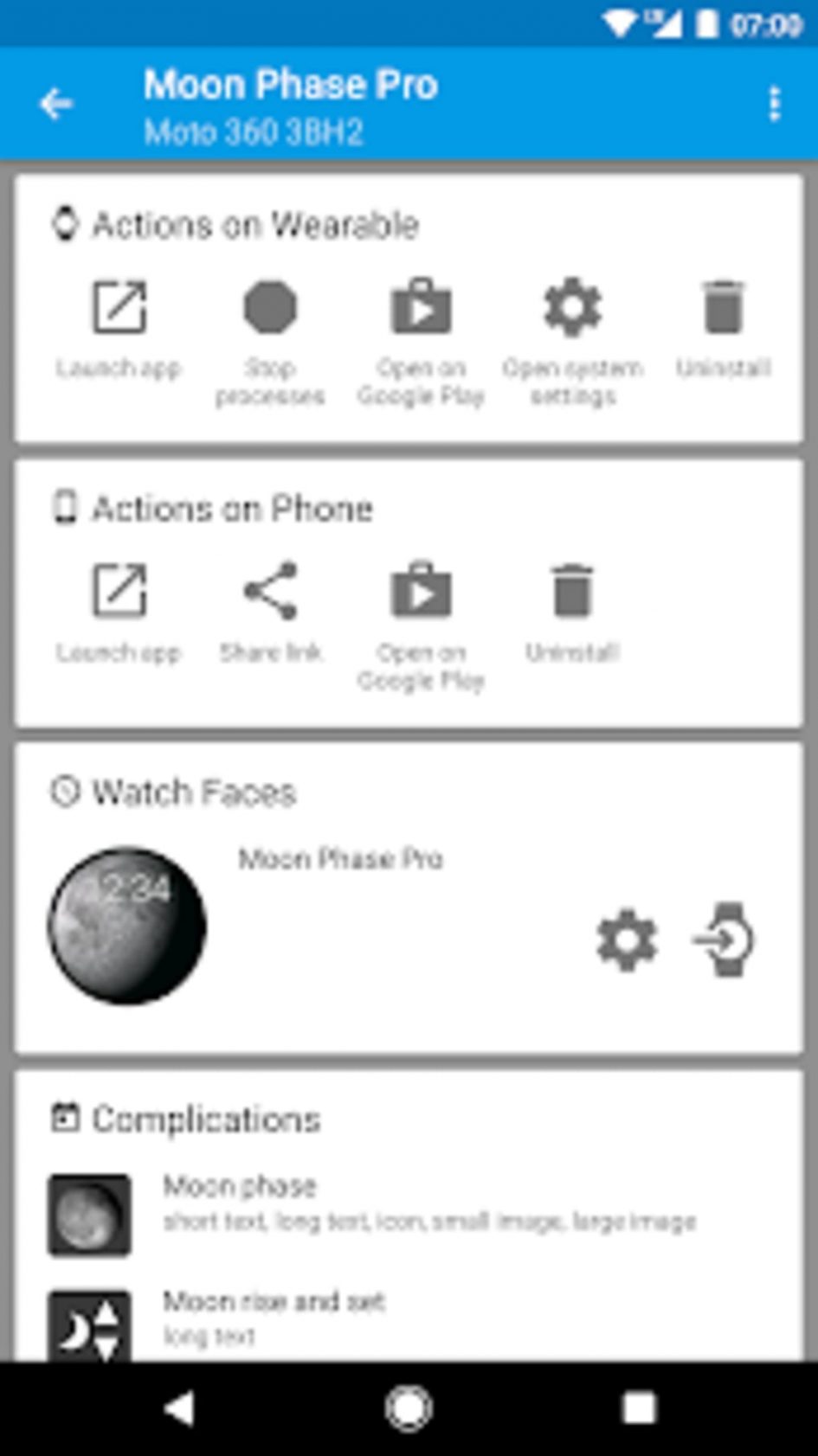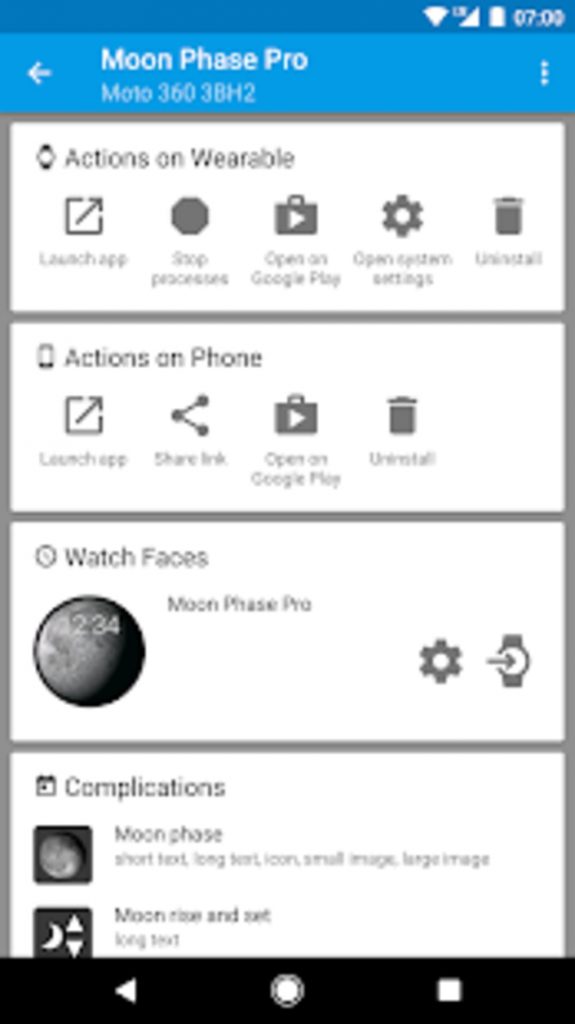 But with Wear App Manager , it will allow you to see what applications run for your Android device. Some of these applications, and never even you had Android were supporting them until I got this application. I can tap on one and pop it up. I can have the storage details, I can have the internals, the permissions that uses. This one of the best apps for Moto 360 is available in Google Play store.
I can launch it up on my wear application. It will launch it up automatically. Well, it's already there so that there it is and I can go in here, open it on the phone if it allows me to, I can share the link to whoever I want to. Obviously my third party applications, and I can open it up in the Google play store.
So let's open it up in the Google play store, where counter there it is. If we go back, you can also have the option of uninstalling it automatically, and that's really what I enjoy about this application is the fact that it tells you every single application that is being used for your Moto 360 watch. And Wear App Manager will also tell you in the notifications for updates on your wear apps only.
Definitely a cool way to go check it out in the Google play store now.
Get Motorola Moto 360 Sport – 45mm, Black
Look Behind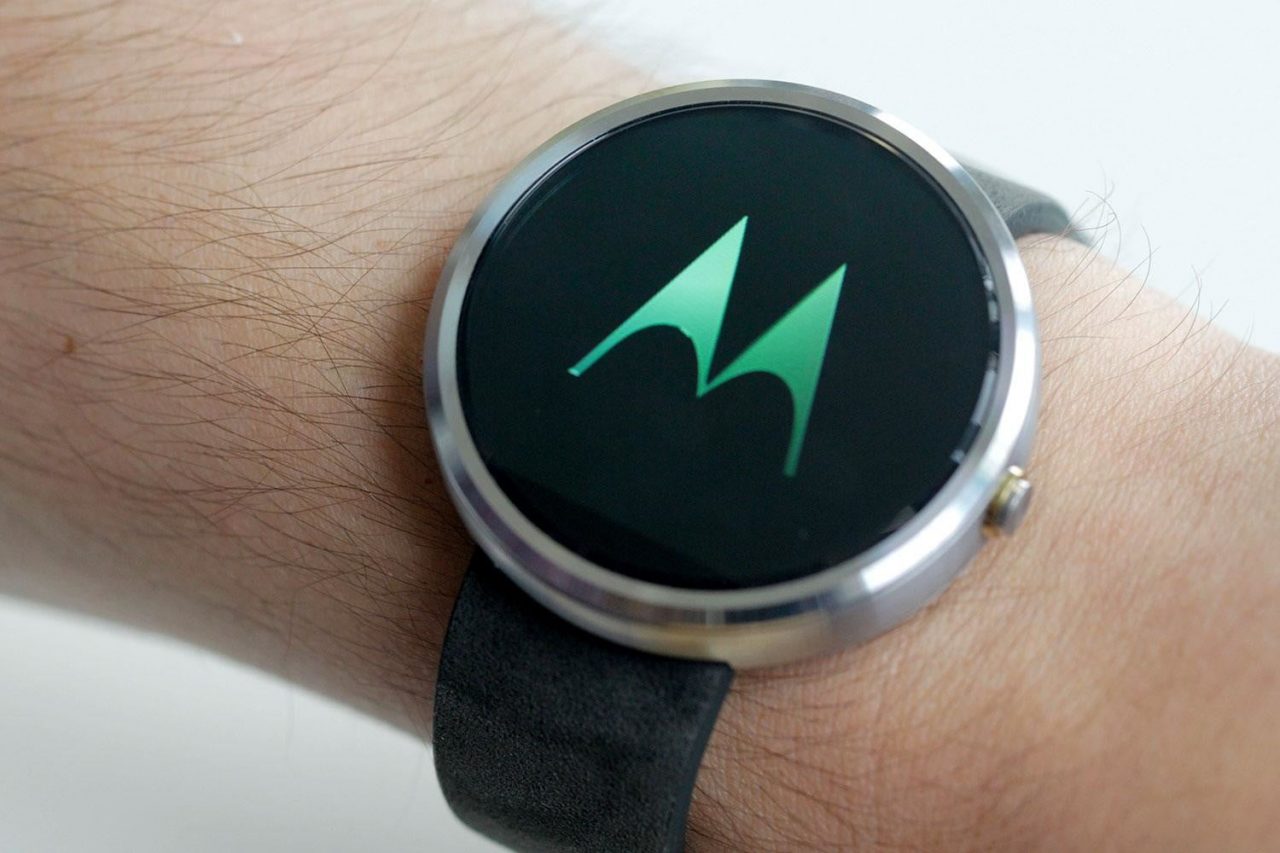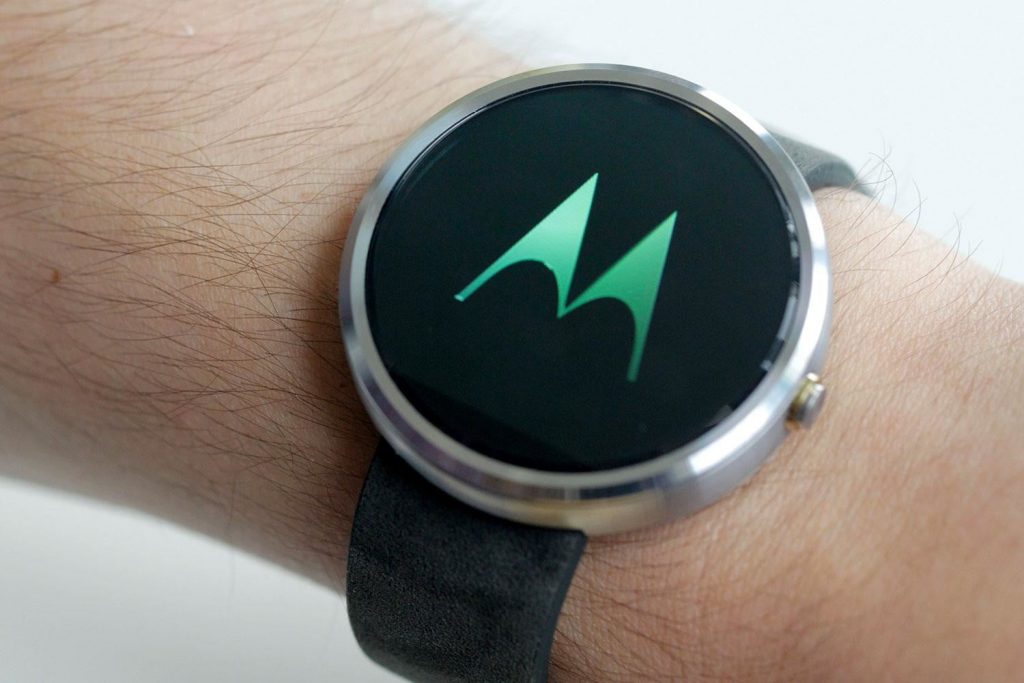 Look Behind is another one of the best apps for Moto 360. Look Behind is available in the Google play store and really you can use your phone and your Moto 360 watch at the same time to actually use your camera.
So you can move your phone around and the camera will appear. You can't really take a picture with your Moto 360 watch, but Look Behind allows you to view what's behind you, what's in front of you, just by using your Moto 360 watch.
Go to Look Behind. Just open it up. It looks dope. Move phone around. And your camera or your Moto 360 watch is capturing every single thing that is in front of you. If you are going to look what's behind you, you can just, uh, enable the front facing camera and there you can see your face.
Hello and uh, yeah, you could do the flash as well. If you really want to do flash, you can do flash. So let's enable flash and it's enabled. Uh, I don't really know how I can show it off, but trust me, it's enabled and you can rotate the Moto 360 watch. I don't know why you would want to do that. Maybe you're just facing a different way.
Definitely check out this application. It's cool. And yeah, why not Look Behind? All right, so Thank You guys for reading this article, hope you guys enjoyed it. It's a top and best apps for Moto 360 in 2020. I tried to see what applications were the best.