We're presenting truly wireless Skullcandy earbuds review. Skullcandy Sesh is a pair that comes in at $50 and if you're like me, you're probably wondering what they had to cut to get it to that price.
So what we're going to do is start with what's in the box and some of the features. Now Skullcandy earbuds does have Bluetooth 5.0 it is IP55 sweat resistant and water resistant.

Skullcandy Sesh wireless earbuds is not something you can submerge into water, but if it gets splashed or you sweat a lot, it's going to be okay. Now, inside of the box, Skullcandy Sesh headphone comes with small, medium, and large silicone ear tips. And Skullcandy earbuds also comes with a micro USB cable.
Read: Apple Watch Sleep Tracking With AI Sleep Tracker
Battery Life of Skullcandy earbuds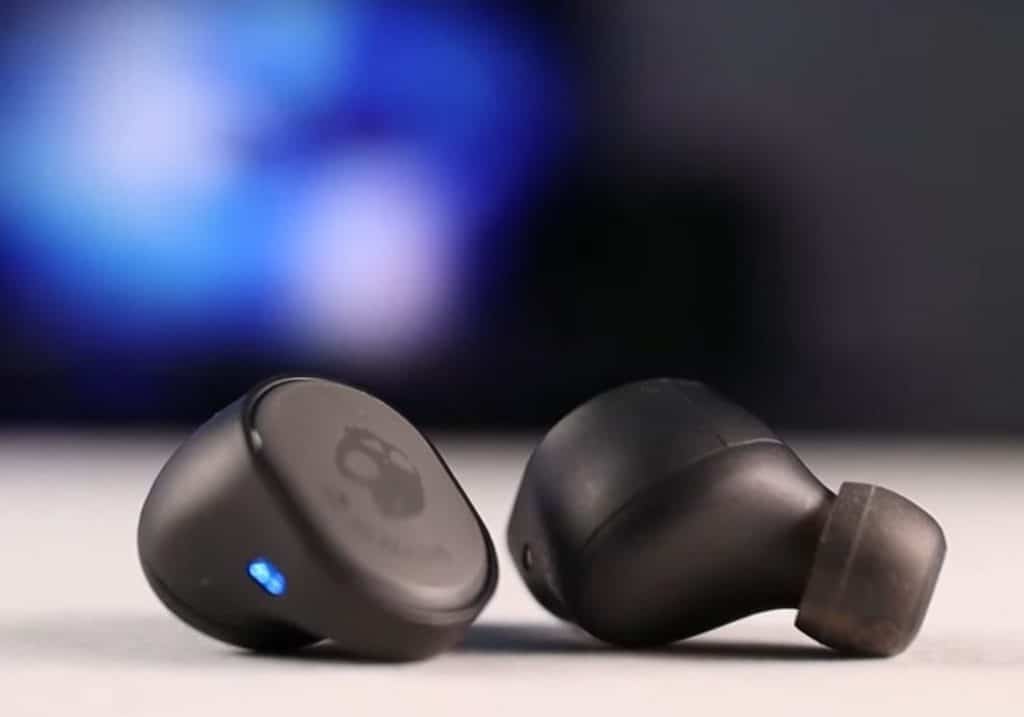 Battery life of Skullcandy Sesh earbuds is going to be one of the things that turns a lot of people off individually. Sesh earbuds only get three hours, which is really, really low. But if you're somebody that just uses wireless earbuds while you're working out or somebody that just kind of uses earbuds intermittently, it won't be a huge deal.
But if you're somebody that likes to use earbuds pretty much your whole day, this is going to be very inconvenient. You're going to have to charge it like three times just to be able to make it through the day.
Get Skullcandy Sesh Earbuds from Amazon
Charging Case of Skullcandy Sesh Wireless Earbuds
Skullcandy Sesh will give you up to 10 hours total. Again, that is on the very low end of the spectrum, so the battery life is going to be a huge turnoff for a lot of people. Now speaking of the case, the case has four indicator lights on the front to let you know what percentage of battery life your cases left at, and then on the back you have your micro USB input.
Now on the front of the case, you can see where Skullcandy is just simply written up top. Again, the case is actually really nice. Now when you open the case, again, it's really clean and really simple and you could see earbuds. Now I do want to point this out because this is something I was having an issue with.

When you put the earbuds in the case, you would think it just kind of falls right into place and it really doesn't. You put them in the case and you actually kind of have to whittle it just a little bit to get it to fit in the case right. Or otherwise, the tops not going to close and it's not going to charge Skullcandy earbuds, but you'll know that it doesn't go in because the lid will not close until you have it in the right way.
Get Skullcandy Sesh Earbuds from Amazon
Skullcandy Earbuds Features
As far as size, Skullcandy Sesh earbuds is one of the smallest pair of truly wireless earbuds I've seen, which I know is contributing to the battery being so small. But again, I would've taken it being a little bigger just to have a little bit more battery life. But I will say this, custom fit Skullcandy earbuds stay in your ear extremely well, and again, there's no weight, so you can pretty much do whatever and they are not coming out.
Read: Top 27 Unknown Features of Apple Watch Series 5
But as far as controls go, it is button control and it's not touch responsive. The button actually responds pretty well, so it's not one of those where you feel like you're jamming into your ear and the button actually controls everything, your volume, your track control, your smart assistant, everything.
Now, if you want to use one of the earbuds individually. You're only able to do that with the left earbud.
Mic Quality of Skullcandy Earbuds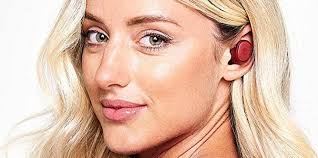 So another thing that's pretty important to a lot of people is the mic quality. Now, this is one thing I will say that I was not a huge fan of. Now mic quality is not a huge deal to me. Skullcandy earbuds Sesh doest not have active noise cancellation therefore you might receive crowd noise inside your earbuds.
You definitely feel like this is one of the things they cut on to get to that $50 price tag. All right, so now we need to get into the sound quality because honestly, the Skullcandy Indy and the Skullcandy Push has not really won a whole lot of people over.

I don't think they're really gonna do anything to improve upon their sound. And I was actually surprised to hear the sound on Skullcandy earbuds. Just like in Skullcandy Push does have plenty of bass, but what's weird about it this time is it kind of has an airy sound.
Skullcandy Sesh kinda has a fairly open sound, but don't get that confused with thinking. They sound like the soundstages really open. It's not that soundstage is fairly narrow. But with the bass, it just seems to have a little bit of air to it, which is actually kind of nice. The other two frequencies though, the treble comes through really clean and really clear, but the mids are the one thing I think feel like they need to be pushed up just a little.
So it's more of a different kind of sound signature than a lot of people are going to be used to. And another thing that kinda caught me off guard is usually most truly wireless earbuds on songs are chaotic or songs that have a lot going on. The bass usually just rolls through everything else.
Well, these are kind of the opposite. It seems like when there's songs where a lot of stuff's going on, the bass just kind of toned down a little bit to where the mids and the treble still had presence and the bass is still there, but it's not as prominent when it comes to some of those genres or some of those songs that just have a lot going on.
Read: Apple Watch GPS VS Cellular: Which You Should Buy?
So the weird thing about the Skullcandy Sesh is they're 50 bucks. Okay? The other ones, I think these Skullcandy Push came out at like 130 and then the Indy are $80 so there's a huge price drop coming in at $50 but the surprising thing here is the Skullcandy Sesh is actually the better sounding truly wireless earbud out of the three.
This Skullcandy earbuds has the most volume. It has the most clarity, but it's definitely not overwhelming and it's just an overall pretty satisfying Skullcandy truly wireless earbud to you. And for $50 the sound is exactly where it needs to be, especially with the holidays coming up where a lot of kids are going to want truly wireless earbuds.
And then a lot of kids are going to be drawn to companies like Skullcandy, Apple, and you know, the usual. So for Skullcandy to have a $50 pair going into the holidays, it's actually a pretty smart move.
Get Skullcandy Sesh Earbuds from Amazon