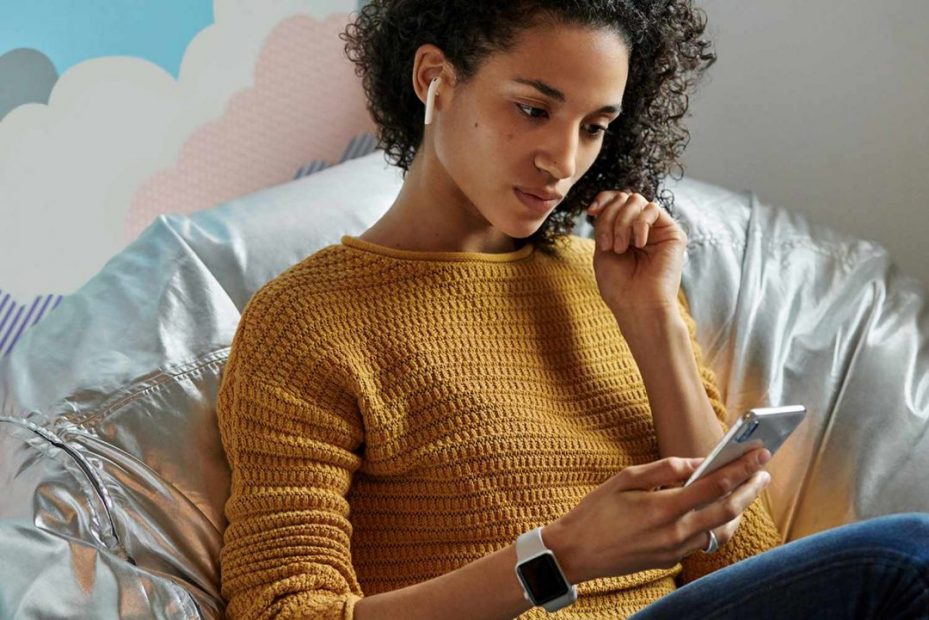 There could be many reasons which are compelling enough to make you Airpods louder. Maybe, you have noisy neighbours or some construction work is going on in your vicinity and you are unable to focus on whatever necessary is being played on your Airpods or Airpods Pro. Or maybe, you are travelling in a plane and simply don't want to listen what people are talking. Or simply, your Airpods pro or Airpods have some technical issues and you are getting low volume.
Consider all such scenarios, it becomes important to make the Airpods sound louder so that you could focus on songs, your work conservations etc. However, Airpods Pro has so much cool features and they are so expensive that you don't want to replace them with any other wireless earbuds which sound louder.
Therefore, we are putting up real and tested methods which will answer how you can make your Airpods louder:
Change Volume Limit
Change Equalizer Settings
Turn Sound Check On
Make Airpods Louder Using "Siri"
Using Volume Key
Reset AirPods to Factory Settings
Restart Your iPhone
Method 1: Change Volume Limit
Change volume limit under music settings on your iPhone.
Let's see how to do that. Unlock your phone screen and open up settings app. Next, scroll down the screen to find and tap on the music.
Read: Best Pizza Peel
After this, you can see various settings on screen. Tap on volume limit. This is the final screen to adjust volume boundary. Moving the slider to the maximum side makes our air pods sound louder. So this is the first trick for how to make airpods louder.
Method 2: Change Equalizer Settings
In this method you will have to change equalizer settings. Open the settings app. Now again, go to music app settings and then tap on it under the playback section. Now on the screen, there are numbers of free EQ (Equalizer) tools. Change the EQ tool to experience the change in sound.
I recommend best tech settings which are most of sound lovers use. The late night at setting is one of the top louder settings. And keep in mind that this does work only with Apple music app. It won't work with a third party app but we hope Apple will bring in a future update.
Method 3: Turn Sound Check On
The sound check method is one of the secret settings to boost your AirPods volume. You can turn toggle on for sound check. Let's see. Launch the settings app. Scroll the screen. Tap music.
Now onscreen turn the toggle for sound check on. In case it is already on then wants to save both and then enable button for soundcheck to filling little bit volume boost change.
Method 4: Make Airpods Louder Using "Siri"
This is one of the amazing tip to do volume boosting using Siri without touching iPhone. Open the settings and tap Bluetooth. Make sure your AirPods is connected. Then tap on icon next to your AirPods name to open the AirPods all settings like a double tap microphone, rename AirPods and other. Choose Siri for left or right air pod under the double tap setting.
Now place AirPods in your ear and double tap to activate Siri. After activating Siri on the phone screen ask Siri to volume up. That is how to make airpods louder using Siri.
Method 5: Using Volume Key
You AirPods must be paired to your iPhone before following this method.
In this method, make your iPhone volumes zero by pressing on volume down button then open settings app.
Tap Bluetooth and tap icon next to the connected AirPods. And now disconnect your AirPods and go on the phone home screen. Now put your both airpods into the charging case, and again, open the lid of AirPods charging case and pull out both AirPods. Press volume button until high volume level and try to listen to music on your AirPods.
This way through, my colleague got superb music performance on his AirPods.
Method 6: Reset AirPods to Factory Settings
This cool tip helps to get rid of various kind of Airpods problem such as software problem, AirPods low volume, and many more. Let's learn how to reset AirPods.
Put your both AirPods into the charging case then open the lid end. Pressing and hold on the back button of the charging case till white light blinks for three times.
Read: Top 4 Amazon Wireless Earbuds in 2020 (New Guide)
After this, close AirPods case lid, here your AirPods reset process done.
Now open the airpods case lid and attempt to connect your airpods to your iPhone. You will get a connect button on your phone screen. Now tap on a connect button to a new setup. This is a wonderful technique of how to make AirPods louder.
Method 7: Restart Your iPhone
This certain case may not fix however fixing AirPods. So kindly restart your phone or AirPods connected device to troubleshoot.
Press and hold on the volume up button inside button or power button at the same time till slide to power off button appears.
So when you get buttons, simply drag it to the off side to turn off your phone.
Then after again, press and hauls on side button only to turn your phone on back. That's very straightforward.
So these all are the techniques to make your Apple AirPods louder.