In this short article, I will be showing you how to charge the Apple watch. You could have just bought a new Apple watch and don't know how to charge it then this article is right for you. There is no shame in learning basic stuff. As I also didn't know at the start how to charge Apple watch but since I have been using Apple watch for a long time so I am kinda pro at this.
Just remember that you don't have to charge your Apple watch whole night. Just keep it on charging until it's fully charged and pull it off. Secondly, don't let the Apple watch charging drop less than 15%. Thirdly, if your are runner or you take your Apple watch outside for workout or something then for maximum Apple watch charging output, use less features like GPS and always on display which is now available on Apple watch series 5.
Get Apple Watch Magnetic Charging Cable from Amazon
Read: Best Smartwatch in 2020: Top 10 Reviewed
This is how you charge Apple watch;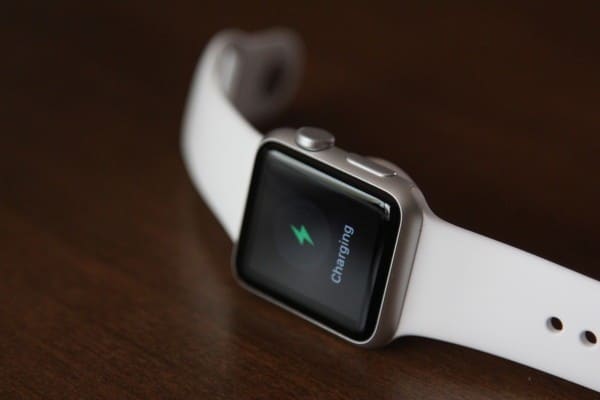 With the Apple charger, there is the actual charger and it plugs into the little adapter that plugs in the wall, or you could plug it in the computer. There are two sides of Apple charger. There's one that has this little dip in it. And the other side is flat. The side that's flat will not work.
You will need to plug Apple watch in the one that's got the little dip in it. There is the circle on the back of your Apple watch and you just go ahead and set circle on dip side of adapter. It is magnetic, so it will click. You will see a green charging symbol with the time in green instead of red. That means your phone is charging and you've just got to wait for it until it finishes charging.
So that is how you charge your Apple watch. So, just use the magnet on the charger, plug it in, and it charges it right up.
With this method, you can charge Apple Watch Series 1, Apple Watch Series 2, Apple Watch Series 3, Apple Watch Series 4 and Apple Watch Series 5.
Read: Best Fitbit 2020: Top 4
If you still face any problem charging your Apple watch you can comment below I will directly help you solve your Apple watch charging problem.
Get Apple Watch Magnetic Charging Cable from Amazon