As streaming services are flooded with content to watch, it's time to cut the cord and invest in the best wireless earbuds for TV.
Whether you want to enjoy immersive sound quality or block the outside world via noise-cancellation, wireless earbuds are an ideal addition to your home cinema. With wireless earbuds, you won't have to keep the noise down anymore.
Save 20% On Apple Airpods (Wireless Charging Case Included)
Here are some of the best wireless earbuds for TV
Sony WF1000XM3
Airpods Pro
Amazon Echo Buds
Jabra Elite 75t
Anker Soundcore Liberty 2 Pro
Sennheiser Momentum True Wireless Earbuds
Powerbeats Pro
Jaybird Vista
Samsung Galaxy Buds+
JBL Earbuds
Sony WF1000XM3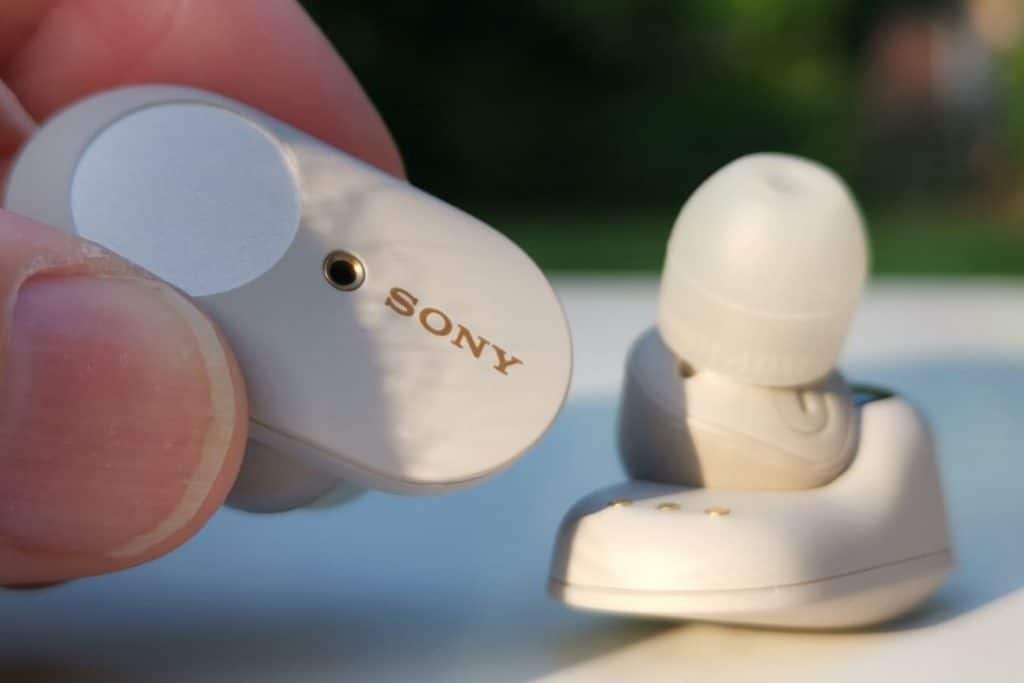 Sony WF1000XM3 is best noise canceling earbuds for your immersive listening experience. It comes with 24 bit audio signal processing power that delivers dramatically improved sound quality, providing more immersive sound.
These best wireless earbuds for TV provide industry-leading noise cancellation with noise canceling processor that isolates you completely from the surrounding and lets you focus more on your movies and favourite TV season.
You can connect it to your smartphone for adoptive sound control that automatically switches to ambient sound mode based on your activity.
It has a total battery life of 24 hours with charging case. With just a 10 minute quick charge, you will get 90 minutes of continuous playback time.
It comes  with  a triple comfort air tips made from long hybrid Silicon rubber that provides you comfortable music experience for a long time.
If you want to enjoy great quality music in a stylish looking pair of earbuds, then the Sony WF1000XM3 earbuds are perfect for you.
---
Airpods Pro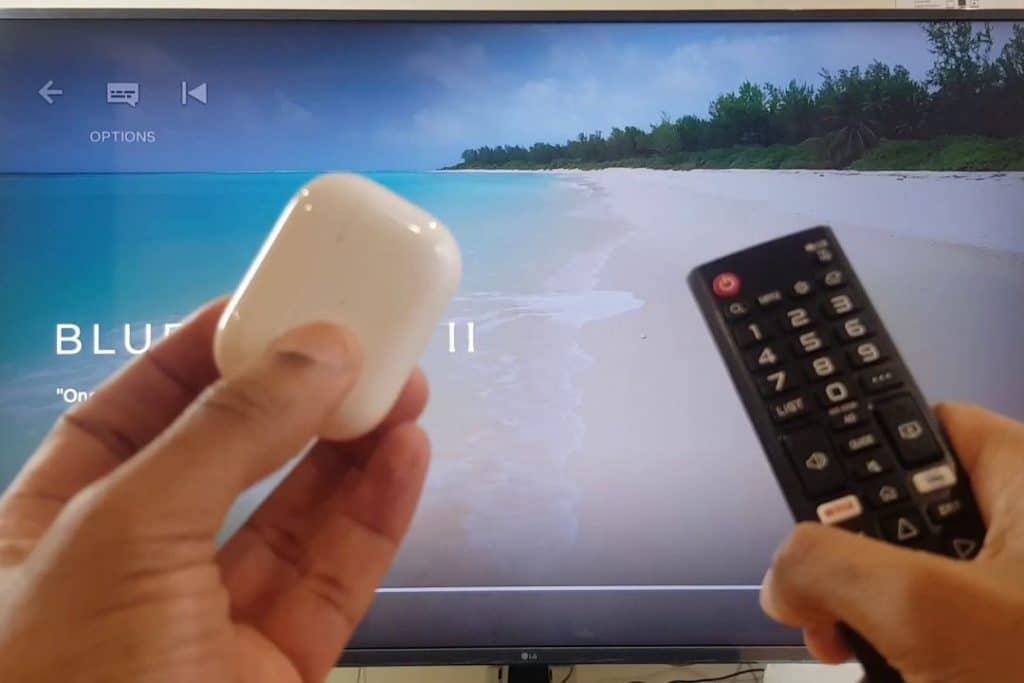 When it comes to Apple, they are the best in producing great quality products with good optimization. Now, the upgraded version of the Apple AirPods, the new Apple AirPods pro is the only pair of earbuds that has active noise cancellation blocking out the unnecessary noise so that you can focus on what you're listening to on your TV.
You will enjoy superior sound quality with adaptive equalizer which automatically tunes music  and  provides consistent listening experience, the Apple design H chip employs audio course creating incredibly low audio processing latency that enables real-time noise cancellation.
Read: Powerbeats 3 vs. Airpods: Which You Should Buy?
The Apple AirPods pro will give you up to 4.5 hours of listening time on a single charge. And the wireless charging case will deliver more than 25 hours of battery life. And the charging case is compatible with GE certified chargers.
If you want the best, all-around performance with convenient user experience and a great level of comfort from your Apple TV and the Apple Airpods pro is the best option for you.
---
Amazon Echo Buds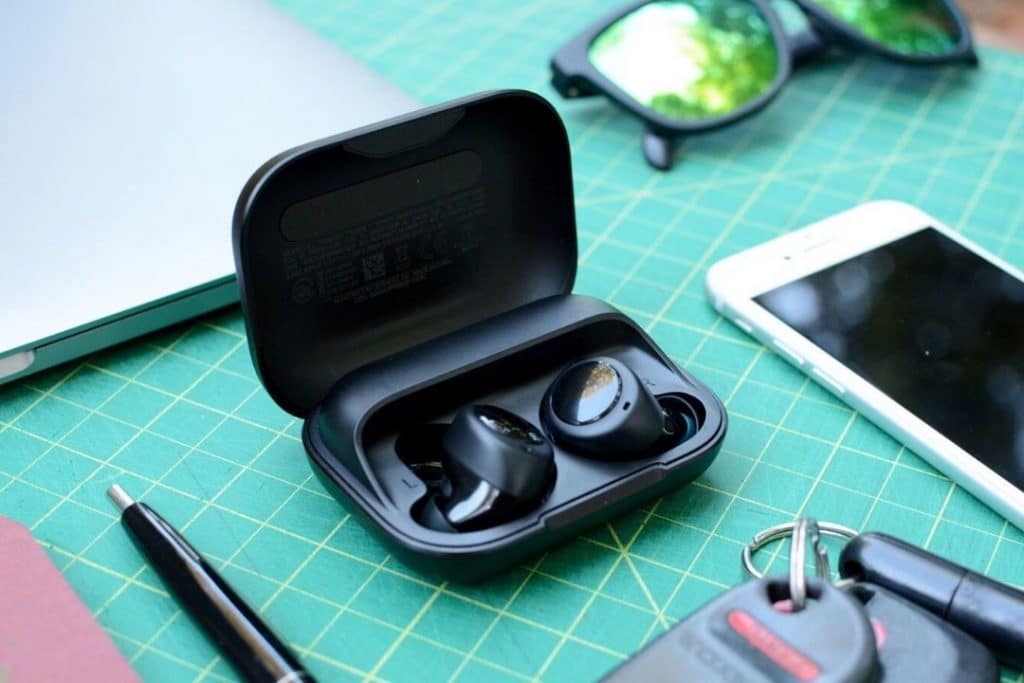 Amazon echo birds, a beautifully crafted Airbus that is designed to deliver excellent quality music. This earbuds feature all premium sound drivers on each earbud that delivers immersive sound so that you can enjoy crisp dynamic audio equipping, both active noise reduction technology and sealed in air design.
These earbuds for TV does an excellent job at noise cancellation and isolates you from outside world. It comes with built in Amazon Alexa access and manage other assistants such as Siri or Google assistant with voice control. With a long lasting battery, it delivers up to five hours music playback time per charge, and up to two hours with a 15 minute quick charge.
And with the case, you can get up to 20 hours nonstop playback time. These TV earbuds are sweat resistant and counted IPS4 rating so that you can wear it with confidence even in wet conditions. The Amazon echo buds deliver great value for money.
---
Jabra Elite 75t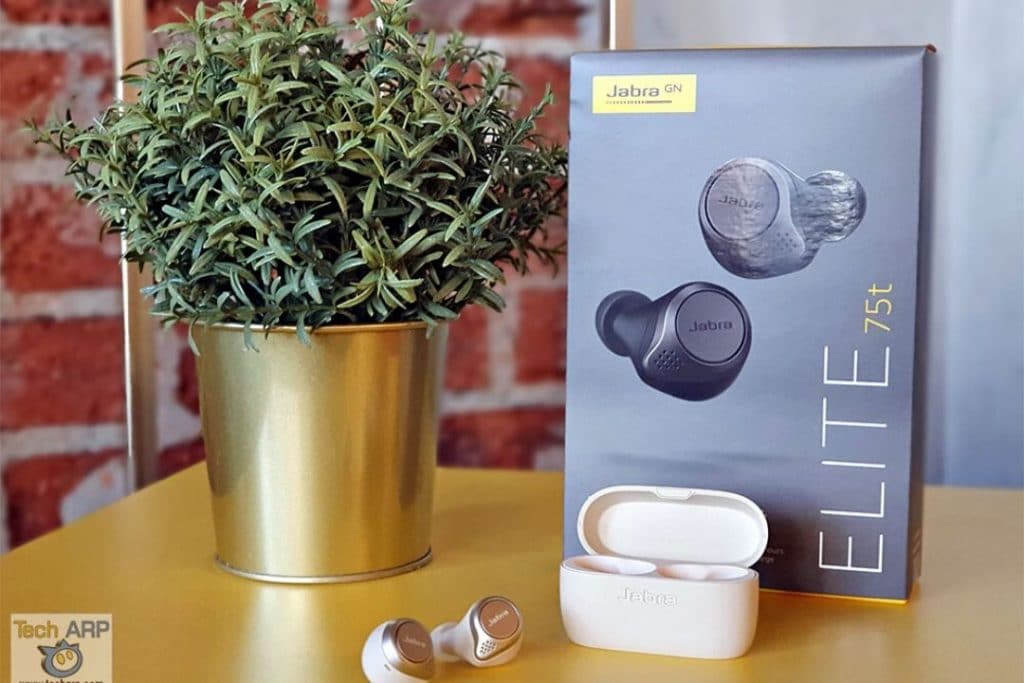 Jabra Elite 75t has a perfect balance of usability features and sound quality. Jabra Elit 75t offers a reliable and it features powerful drivers allowing you to enjoy good quality of music while listening to TV. Jabra Elite 75t TV wireless earbuds are designed in such a way that it stays locked into the ear for better performance.
It delivers excellent noise reduction on outgoing audio and lets you have a clear conversation in whatever surroundings you're in. It comes in IPX2 for sweat proof and water resistant. Jabra Elite 75t delivers up to 7.5 hours of playback time per charge and a total of 28 hours, including the charging case.
The Jabra Elite 75t is specially designed for Netflix and TV viewers.
---
Anker Soundcore Liberty 2 Pro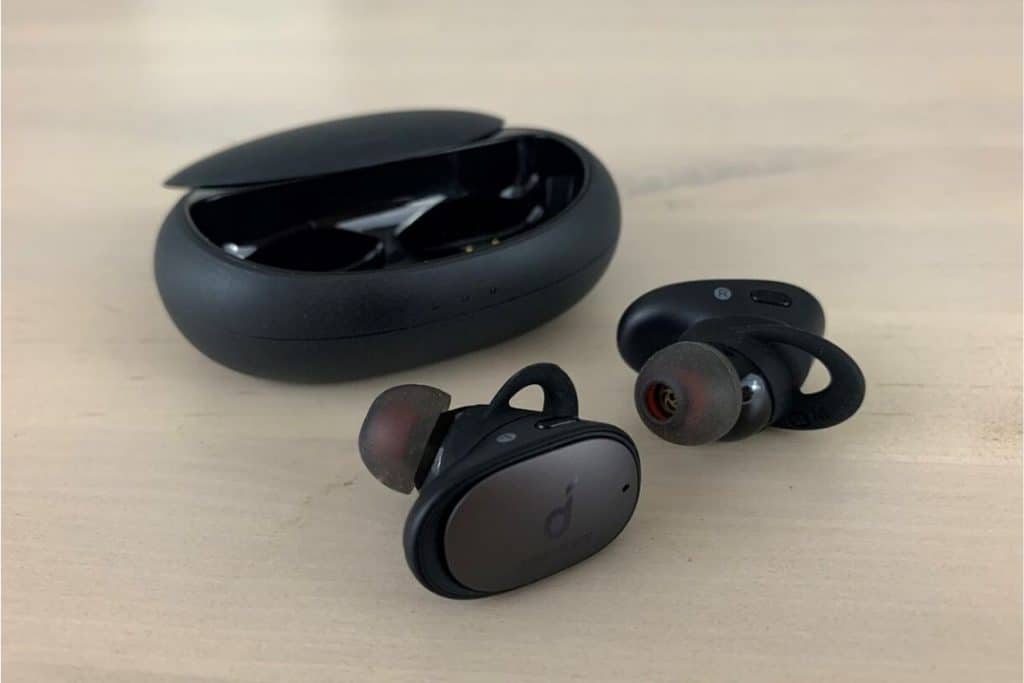 Anker Soundcore Liberty 2 Proare the first earbuds to utilize the Astro coaxial, acoustic architecture, and they are endorsed by 10 Grammy award winning audio producers. These earbuds have a state of the art design that integrates an 11 millimetre dynamic auto driver, which provides stunning power to the low end while adding biz punch with real impact diffuses your audio with irresistible intensity.
Anker Soundcore Liberty 2 Probest wireless earbuds for TVarecompatible with Bluetooth 5.0 technology. This pair of TV earbuds will give you an uninterrupted experience every time.
Anker Soundcore Liberty 2 Pro is unique in using the sound core app and creates a tailor made sound set up just for your ears.
Read: How to Paint AirPods?
This is because as we age our years age too and so our hearing abilities are different with either ear.  You can adjust the sound according to the exact needs of both ears with four microphones and a CVC aid noise reduction feature.
Your voice will be isolated and transmitted in high clarity for a seamless experience. The Liberty 2 pro has a total run time of up to eight hours and 32 hours with a charging case.
Anker Soundcore Liberty 2 Prohas IPX4 waterproof rating which will allow you to use it comfortably without any hassle.
The Anker Soundcore Liberty 2 Prois an excellent pair of earbuds and Soundcore is currently offering $20 off on it for a limited time.
---
Sennheiser Momentum True Wireless Earbuds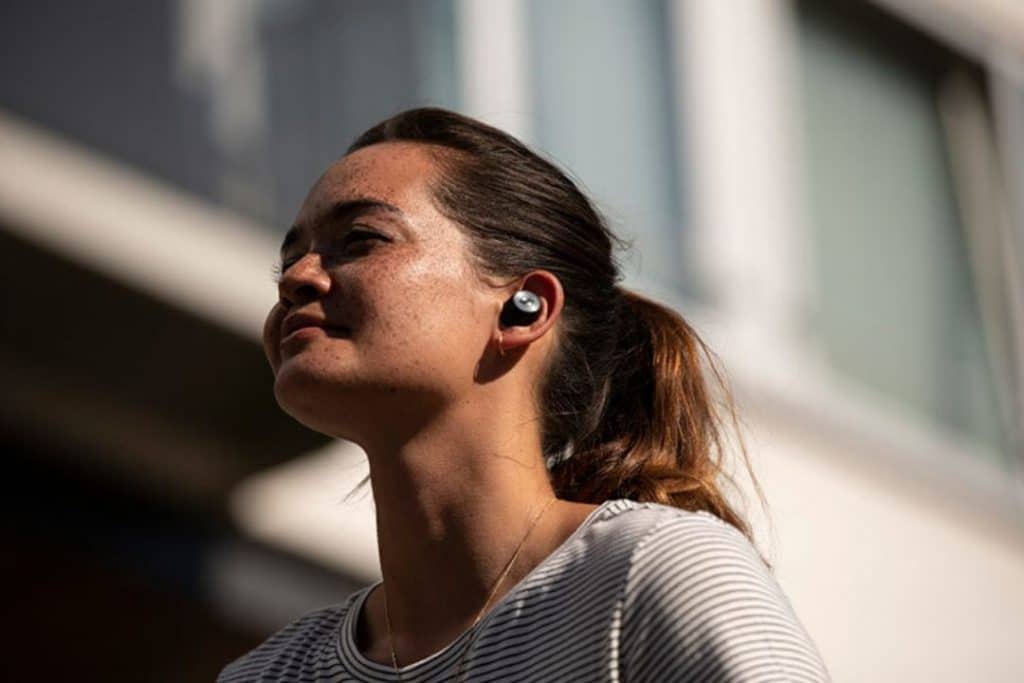 Sennheiser is the oldest and most trusted brand in audio. If you are looking for a set of luxurious true wireless earbuds for TV, the Sennheiser Momentum is a smart bet. Qualcomm, ABTS and AAC technology produces crystal clear sound for your ears while it's Bluetooth 5.0 connectivity offers exceptional luxury audio.
It has a touch pad that lifts the trigger. The Momentum best wireless earbuds for TV can provide up to four hours of total listening time. With the charging case, you can take that up to 12 hours easily and the charging case alone can provide the two full charges to extend your TV listening time.
It comes with a smartphone app that lets you customize your listening experience according to need. You can also use a transparent hearing settings control ambient noise you want to hear. The Momentum true wireless TV earbuds offers ear tips in four sizes. It has formidable IPX rating to let you use these earbuds in wet conditions.
If you are looking for a pair of earbuds that can provide impressive sound quality music, then Sennheiser Momentum True Wireless TV Earbudsis a right choicefor you.
---
Powerbeats Pro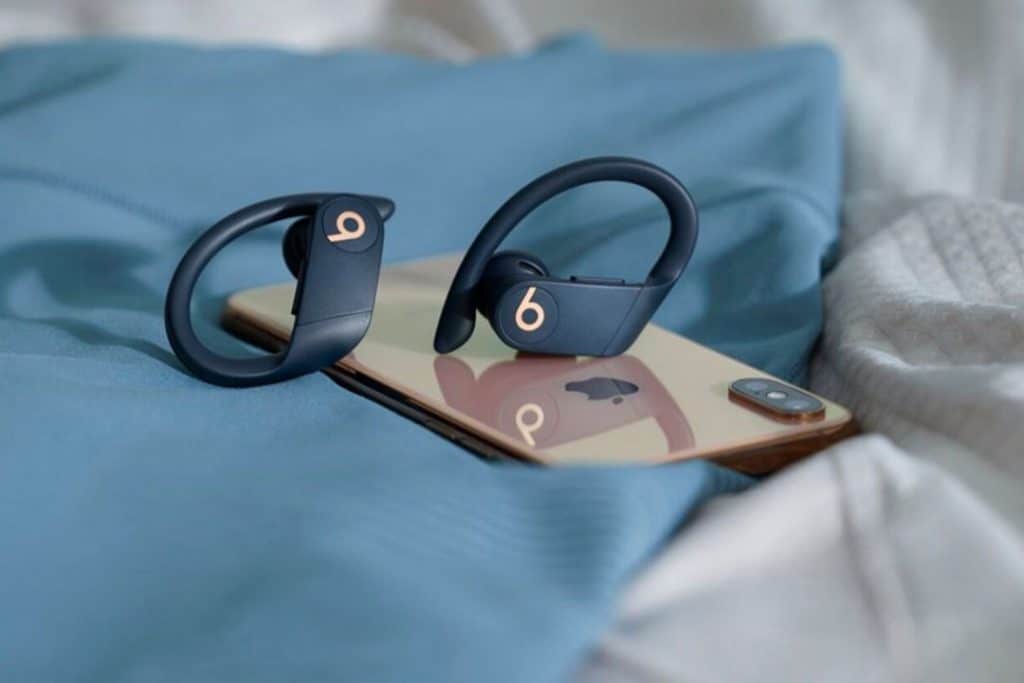 The Powerbeats pro is Apple's first pair of completely wireless TV. They deliver excellent sound and seamless Apple TV integration and a low profile package. It is powered by the Apple and will help you with the longer TV viewing and Netflix sessions.
Each earbud has up to nine hours of listening time. So you can keep your music going with a charging case. You'll get more than 24 hours of combined playback before a need of extra juice of five minutes. Charging case will give you a whopping 1.5 hours of playback time. It is designed for sweat and water resistance with adjustable secure fit.
If you're an Apple TV owner then you will appreciate better sounding music and features like hands-free "Siri" control. This will be a great choice for you.
---
Jaybird Vista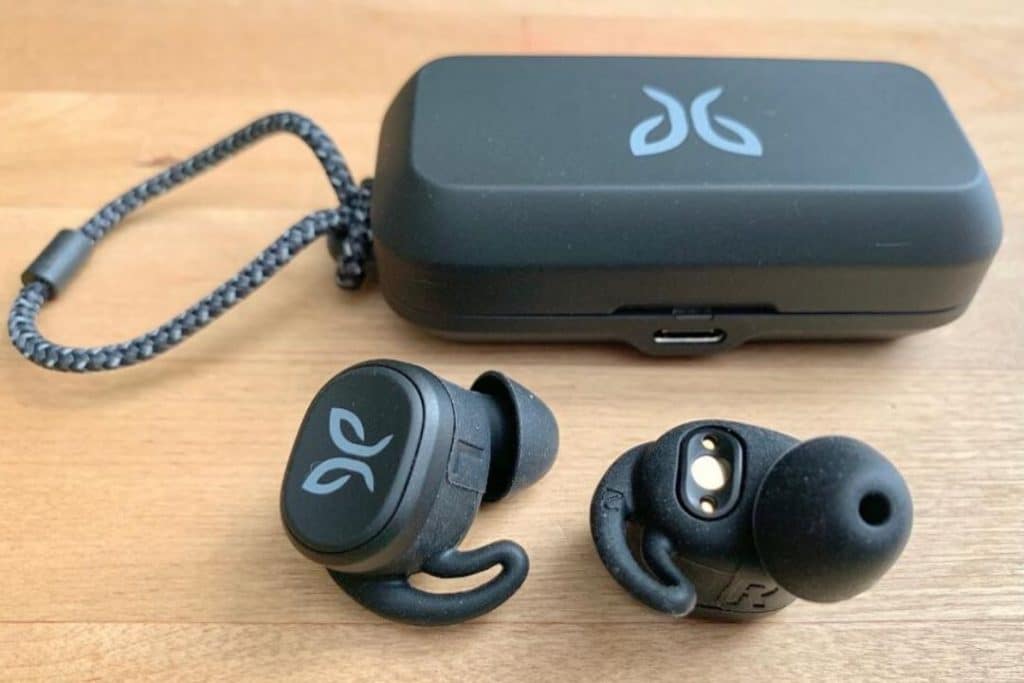 The Jaybird Vista is a pair of true wireless earbuds for TV viewers. With the Vista, Jaybird has made a huge leap forward in the world of wireless earbuds. They're comfortable, sound great and can withstand longer Netflix or TV sessions. These earbuds fit in the ear securely, and they are mostly comfortable to wear. Three   different sized air tips and bands are included to help you get a tight seal and secure fit.
The Jaybird Vista showcases design that is waterproof and sweat resistant. These earbuds will give you six hours of playback time on a full charge plus 10 more hours from the charging case.
Read: How to Dispose Of LED Bulbs?
With a five minute quick charge, it offers an hour of playtime. The Jaybird app gives an infinite equalizer control over Vista. Highly efficient drivers give an unmatched custom audio experience. And also keep track of wireless earbuds through the Jaybird app.
If you want a pair of earbuds for Netflix which is tough and secure enough for TV listening then the Jaybird Vista will be a good choice for you.
---
Samsung Galaxy Buds+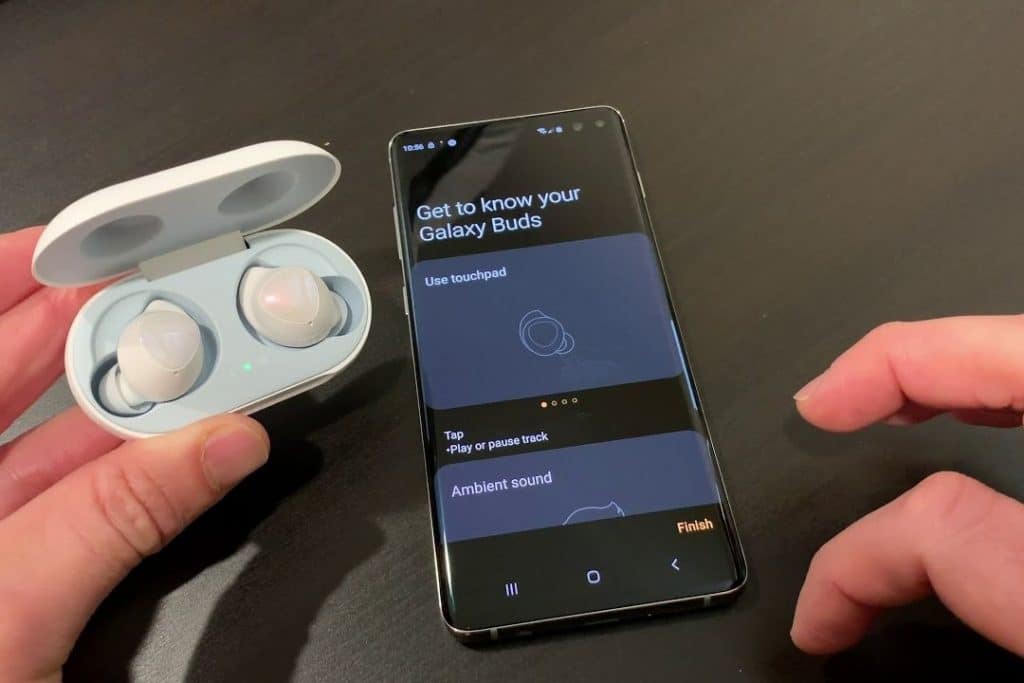 Samsung galaxy buds+ is the central update of the last year of galaxy buds. The improved driver and enhanced call experience make them one of the best wireless earbuds for TV. This earbuds features two way dynamic speaker system and boost a driver that produces powerful bass and crisp high.
Enjoy crystal clear calls and unparalleled voice quality with two innovative outer microphones. Picks up your voice with accuracy and reduces background noise. There's a touch sensitive surface that allows you to easily control your music playback and  are counted IPS2 splash resistant so that you can wear it in wet conditions without any worry.
This wireless earbuds lets you enjoy longer TV sessions with its 11 hour playback time and a total of 22 hours of playback time with a charging case.
If you are in the Samsung ecosystem and looking for the perfect earbuds for a sounding device, then the Samsung galaxy buds plus is right choice for you.
---
JBL Earbuds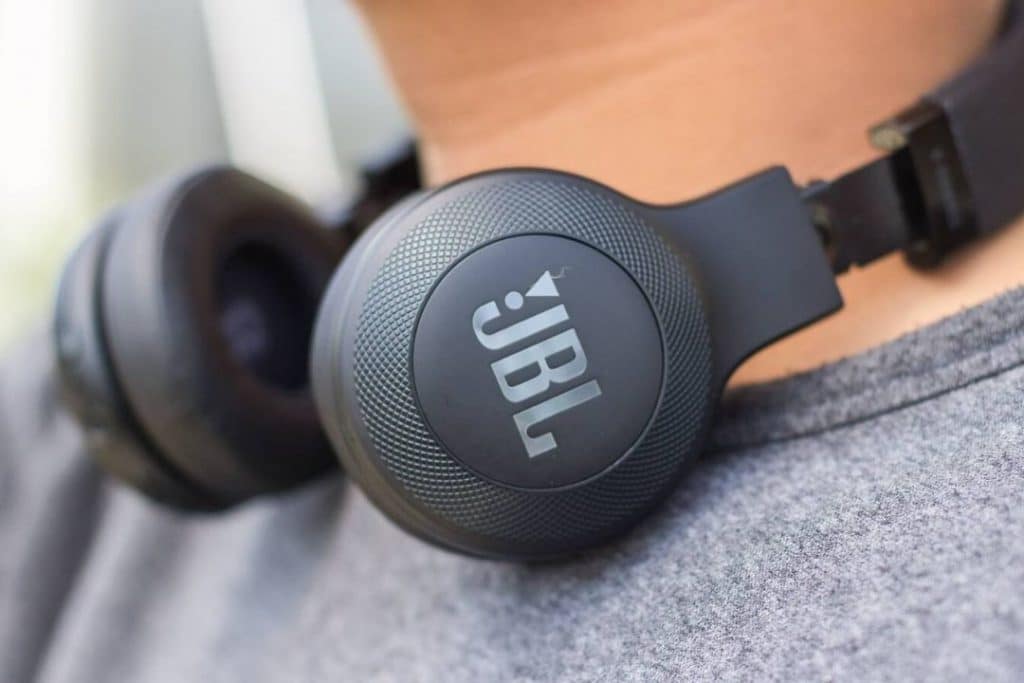 JBL earbuds are known to be best sounding earbuds that money can buy on the market. JBL earbuds for tv has a carefree design to maximize each and every TV listening session. It comes at a powerful 5.8 millimeter driver that produces punch airwaves and clear vocals to let you enjoy good quality TV sounds.
Thanks to its bionic hearing feature as this best wireless earbuds for TV lets you hear your surroundings with, to talk through ambient technology so that you can easily chat with a  family person with these earbuds in your ear. JBL earbuds is IPX7 sweat and waterproof that promises to withstand wet conditions without any elements thrown on her way.
Its battery life can last up to five hours per charge and offers up to 25 hours of total battery life with the case so that you can enjoy great quality music for a long time.
If you love to enjoy music while watching TV, then JBL earbuds is a right choice for you and you can get it from online.
---
So that was all about the top 10 best wireless earbuds for TV.